5 Questions: TSM student finds support and inspiration in ACES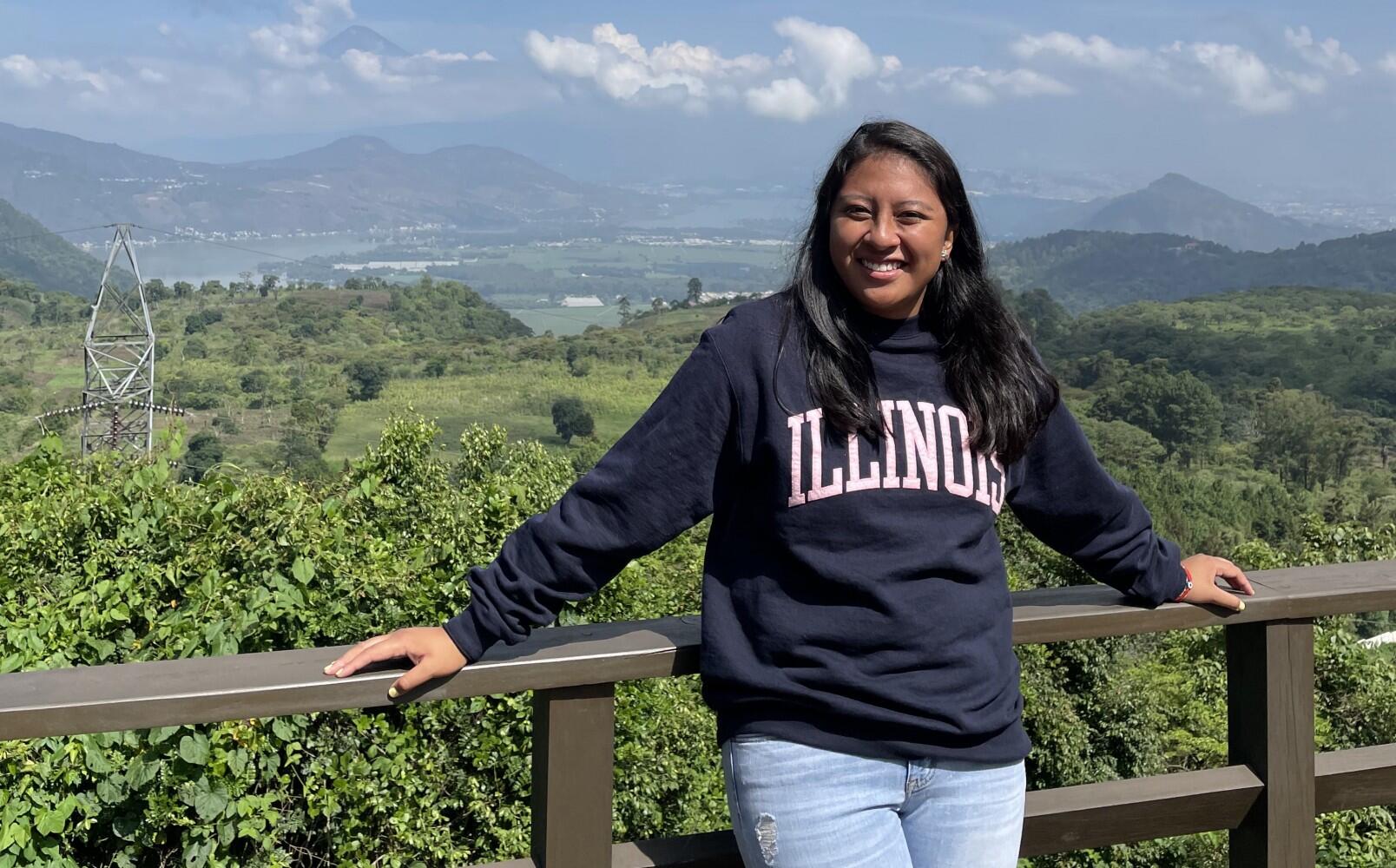 5 Questions: TSM student finds support and inspiration in ACES
This week's 5 Questions Friday features Kaitlyne Diaz, graduate student in Technical Systems Management
Where did you grow up? Do you have an agriculture background? If so, please describe
I was born in Chicago, and grew up in Streamwood, Illinois, for about 10 years until my family and I moved back to Chicago where I went through middle and high school. I currently still live in Chicago when I'm not in Champaign.
What year are you, and how did you choose your ACES major?
I am a first-year graduate student in Technical Systems Management (TSM) under the Agricultural and Biological Engineering (ABE) department. When I first began my undergraduate career here at UIUC, I started off in pre-engineering where my goal was to transfer into Systems Engineering. With the twists and turns of life, I ended up finding the TSM program [now ETMAS] and I never looked back since.
Who is your favorite professor (or instructor),and why?
My favorite instructor is Dr. Paul Davidson. He was the first professor I got to know in TSM 132, and he encouraged me to look past the intimidation of being in a new program that was mainly male dominated. When I had him for TSM 430, I got to know him on a better level and found my interest in hydroponics with him. After lots of conversations, he offered to become my advisor for graduate school and since then has supported me in all my endeavors. I truly believe I am so lucky to have him as not only an advisor, but also as a colleague. He has pushed me to become invested in my dreams with my research, and continues to support me every single day. I will forever be grateful for Dr. Davidson, as I would never have found the opportunities of grad school if it weren't for him.
What advice about college do you have for high school students?
A piece of advice for high school students would be to definitely step out of their comfort zone. So many other students are just as intimidated, it's the perfect opportunity to shine where you are mostly new to everything. There are so many options when you're at college when it comes to majors, student organizations, and the friend groups you develop over time. Make meaningful connects, don't be afraid to try new things like intramural sports, clubs, or even activities funded by the university. The resources and opportunities are truly endless here at UIUC, and there are so many hidden gems. All you have to do is ask around. Don't be shy!
How have scholarships and other support helped you along the way?
I came here for undergrad on the Chick Evans Scholarship. It's a full four year tuition and housing scholarship for caddies. Being a first-generation child of immigrants, my goal was to always go to school. Without the scholarship, I probably would have not been able to afford such an amazing academic career, let alone have the opportunity to go to grad school. After graduating with my Bachelor of Science, I decided to continue my education here and attain my masters. I am lucky to be a teaching assistant, where I am funded to go to school and work part time along while conducting research and taking classes. Being able to get my masters, and not having to worry about how I was going to pay for school or how long it would take me to pay back loans is one of the greatest blessings I could have received. Education has always been important to me and my family, and I would not be in this position if I was not supported by such amazing faculty, friends, and family.