ACES contributes to new animal MRI at Beckman Institute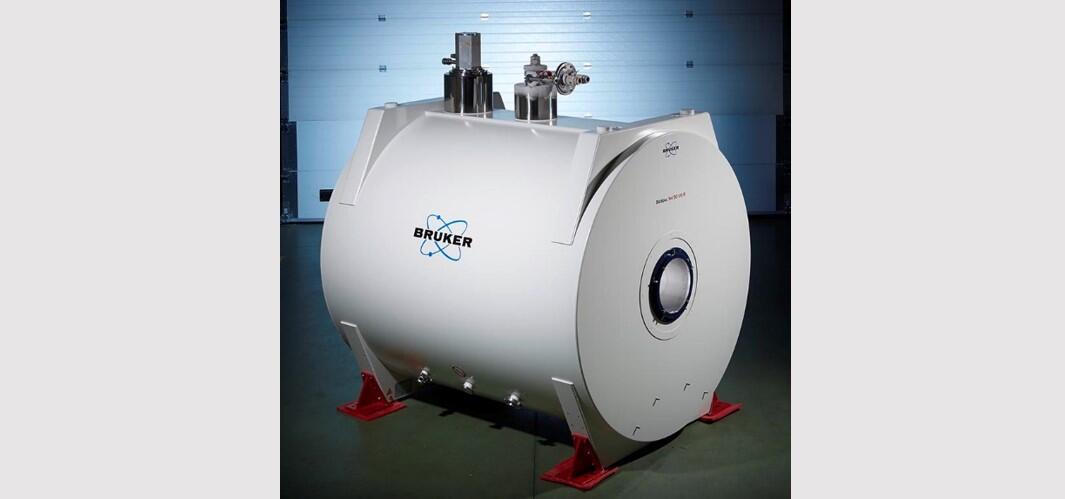 ACES contributes to new animal MRI at Beckman Institute
URBANA, Ill. – The College of Agricultural, Consumer and Environmental Sciences at the University of Illinois, along with a generous gift from the Roy J. Carver Charitable Trust and contributions from 17 other academic units at Illinois, are funding the purchase of a Bruker 9.4 Tesla preclinical animal MRI system.
The College of ACES is contributing $200,000 toward the $6 million MRI project, with $831,000 coming from the Carver Trust. Construction is expected to start this fall, and the MRI will be installed next fall at the Beckman Institute for Advanced Science and Technology.
The Roy J. Carver Charitable Trust, located in Muscatine, Iowa, is one of the largest private foundations in the state of Iowa. It was created through the will of Roy J. Carver, a Muscatine industrialist and philanthropist, and a 1934 graduate of The Grainger College of Engineering at the University of Illinois at Urbana-Champaign. The Carver Trust supports biomedical and scientific research, scholarships, and programs addressing the educational and recreational needs of youth.
Importantly, the college is contributing far more than money. ACES researchers, including Ryan Dilger and Rodney Johnson from the Department of Animal Sciences, have used Beckman's imaging technology for years to advance the field of neuroscience. Along with bioengineering professor and technical director of the Biomedical Imaging Center (BIC) Brad Sutton, they have established the pig as an ideal animal model for rapid translation of neuroscience findings to humans, due to the similarity of pig brains to humans'.
"The University of Illinois will build upon the storied history of using the domestic pig as a biomedical model with this new equipment. Research in the College of ACES has proven the benefits of using the pig to study genetics, physiology, nutrition, and the overall microbiota-gut-brain axis, and this is leading to real progress when combined with bioengineering and clinical strengths of our institution," Dilger says.
The new MRI will deliver higher-resolution imaging capabilities, enabling researchers to analyze more intricate structures and processes in the brain. Dilger, Johnson, and Sutton have already created a complete brain atlas for the domestic pig (http://pigmri.illinois.edu) using existing MRI technologies at Beckman. With this freely-available resource, users are able to apply the atlas to pig brain images captured at their institution to quickly and accurately identify more than 20 discrete brain regions in a standardized imaging space.
"Our atlas has been accessed by over 350 unique users since it was made available and the improved resolution in the upcoming second generation of the atlas is astounding. I envision we'll update it again using the 9.4 T MRI scanner, making the atlas that much more accurate and useful to biomedical researchers," Dilger says.
Dilger, Johnson, and Sutton, along with other Illinois collaborators, have made significant discoveries related to human health using existing MRI equipment in the Biomedical Imaging Center, including:
Pinpointing how components of breast milk and infant formula influence healthy brain development in young animals and in developing infants.
Developing links between brain function and non-invasive imaging measures of brain structure and composition.
Modeling healthy brain development in pigs and humans to provide chronological comparisons of crucial structural milestones to allow direct transfer of findings between these two related species.
Developing new imaging methods that enable mapping of distributions of chemicals in the brain, methods to examine blood flow in the brain, and methods that enable the measurement of the mechanical properties of the brain.
The new MRI will be a part of the Beckman Institute's Biomedical Imaging Center, which is home to many other kinds of imaging equipment, including two whole-body Prisma 3 Tesla human MRI machines. Faculty members from all over the University of Illinois campus conduct research at BIC and the Beckman Institute, as do researchers from outside medical institutions, industry and universities.
An MRI scanner provides a completely safe and non-invasive assessment of anatomy and structure in animals. It is a tool that allows findings from animal research to effectively increase understanding of both human and animal physiological structure and function. Use of MRI allows researchers to expand their knowledge of tissue structure and development in a non-invasive manner. And it provides a direct mechanism to translate that knowledge to human studies.
For more information, see the Beckman Institute's news page.