DPI, ACES launch Food & Agriculture Student Immersion Program with Griffith Foods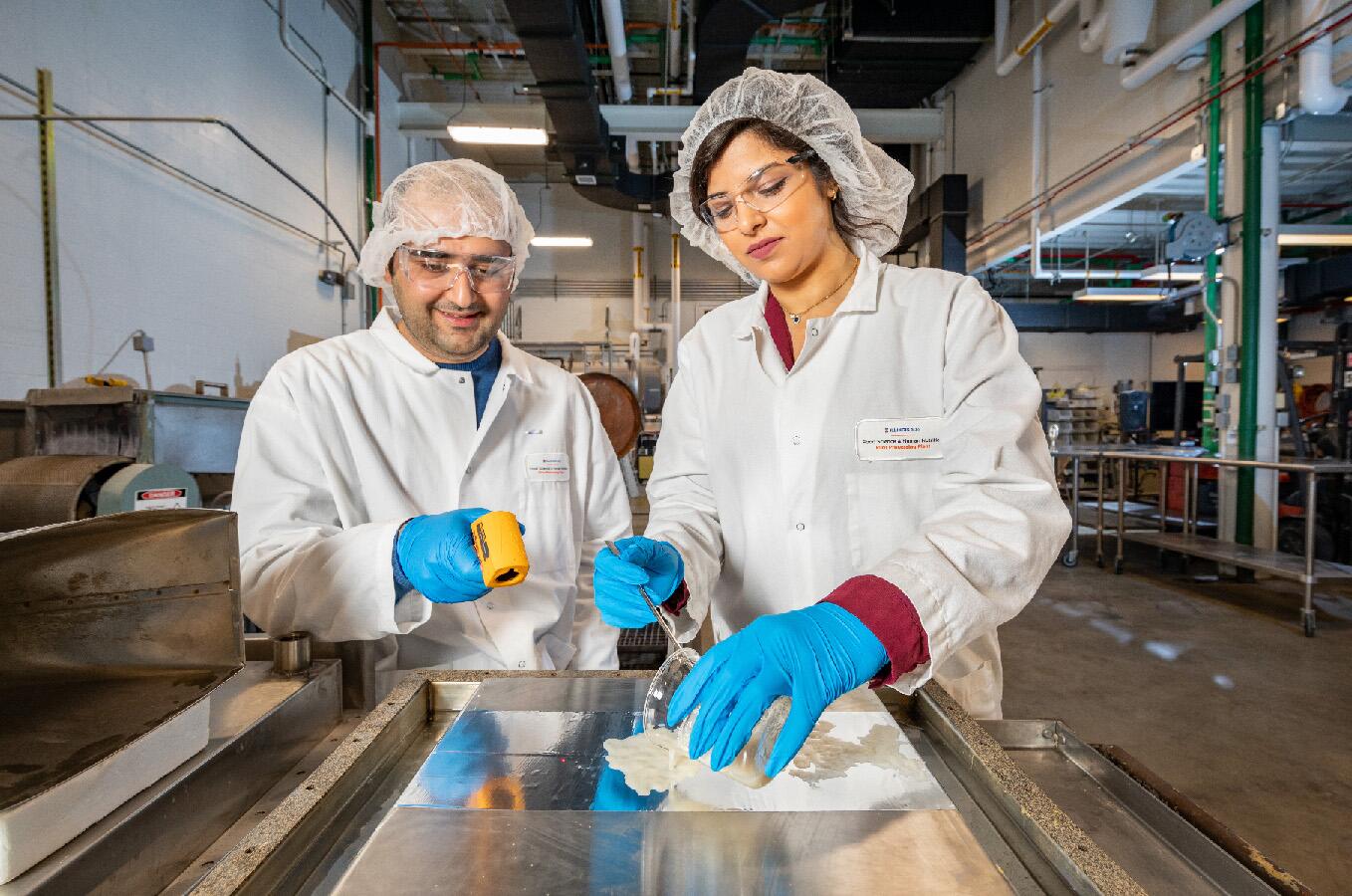 DPI, ACES launch Food & Agriculture Student Immersion Program with Griffith Foods
URBANA, Ill. - The Discovery Partners Institute (DPI) and the University of Illinois College of Agricultural, Consumer and Environmental Sciences College (ACES) are launching their inaugural Food and Agriculture Student Immersion Program.
The new endeavor features an immersive hands-on project designed to help solve the grand challenges of sustainability and nourishment.
The program begins this fall with Griffith Foods, a global food product development partner specializing in food ingredients. Juniors and seniors in the College of ACES are eligible to apply. Capitalizing on data-supported decision making, ACES students will see and experience how important food and agriculture expertise is to the region's tech industry. 
"The multidisciplinary program bridges the gap between academia and industry by giving students real-world, hands-on experiences to solve complex challenges with an industry partner," says ACES Dean Kim Kidwell. "It simultaneously opens the door for industry to have a first look at academia's cutting-edge research."
ACES juniors and seniors will team up to develop a food product concept with a selected group of talent from the Griffith Foods commercial team. Students will consider all angles, including the use of natural resources, upcycled ingredients, nutrition, and economic and social welfare.
"As a purpose-driven organization, we are thrilled to embark upon this partnership and support the professional development of top-notch ACES and University of Illinois system students and graduates," says Griffith Foods North America Vice President of Research and Development Amy Jones. "What a great way to identify exceptional talent while delivering on our purpose to blend care and creativity to nourish the world by creating food products that are more nutritious and sustainable."
In addition to their internship and group project, students will learn even more about sustainability and nourishment through coursework featuring industry experts. The students will also gain exposure to advanced computing and large data sets for use in decision making.
"The model that City Scholars pioneered — connecting our brightest students to careers in Chicago — is going to help us achieve one of DPI's biggest goals: to entice even more people to jumpstart their careers here," says William Jackson, DPI's interim executive director. "This new program in food and agriculture is yet another example of how we work with key partners to attract, develop, and leverage the most ambitious talent the region has to offer."
Megan Dailey, director of ACES' new Metropolitan Food and Environmental Systems major, adds, "This program came together in all the right ways. Griffith Foods is an amazing first partner because they share our values of sustainability and nourishment throughout the food supply chain and the food system."
To learn more and apply to the semester-long experience, contact Illinois Extension educator Amy DeLorenzo or express interest online. The application deadline is March 30. Illinois Extension plays a key role in bringing ACES' innovative work and research directly to people and communities across the state in meaningful ways.
To learn more about DPI partnership opportunities that combine the greatest strengths of academia and industry, contact Eric Lugo.