Extension horticulturist among Chancellor's Distinguished Staff Award recipients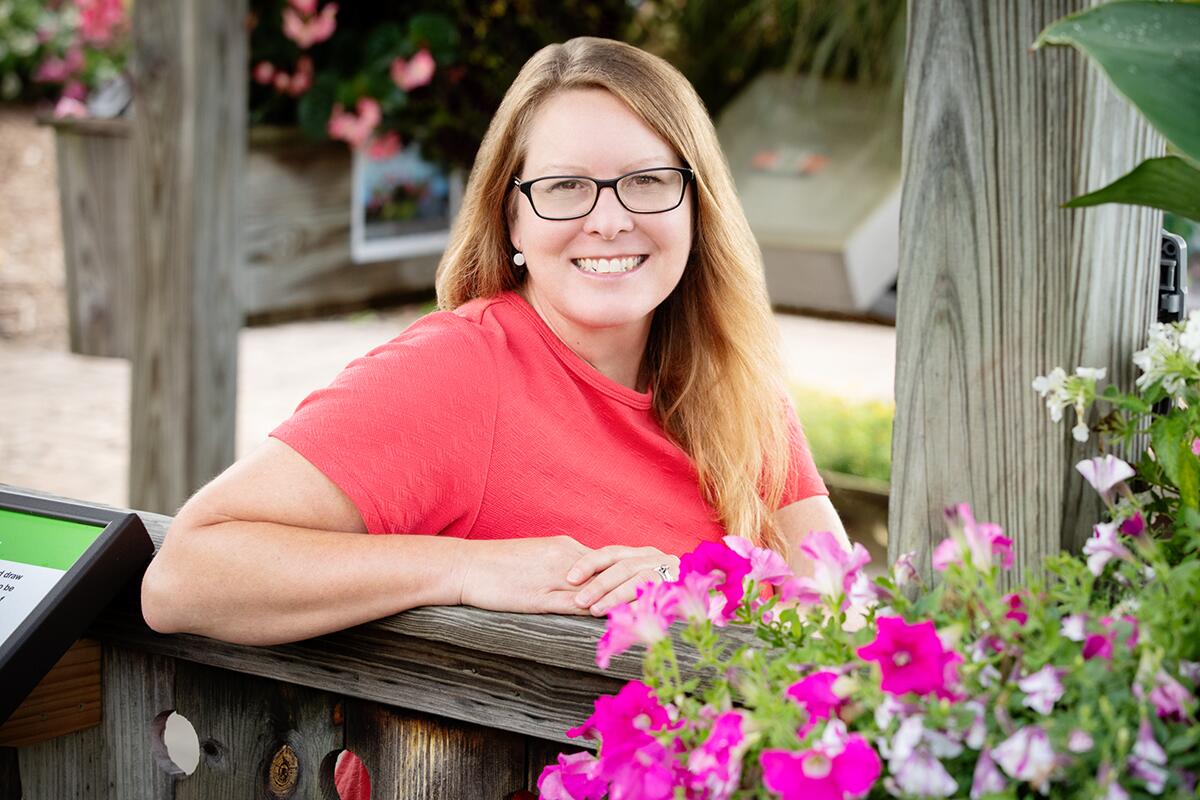 Extension horticulturist among Chancellor's Distinguished Staff Award recipients
CHAMPAIGN, Ill. — Sixteen civil service employees were recognized for exceptional performance by the University of Illinois Urbana-Champaign – eight this year and eight in 2020.
One of the recipients is University of Illinois Extension's Tabitha Elder. Elder, a program coordinator for Extension, coordinates the Champaign County Master Gardener program on a four-county unit horticulture team. "Listening may be Tabitha's best skill. Whether in a meeting or just chatting with a volunteer, she carefully listens to what is said and asks important questions," wrote a nominator and Master Gardener volunteer. "Thus, she is able to understand issues and to make connections between people."
When the pandemic guidelines took effect, Elder moved the Master Gardener class online, working closely with Extension staff and volunteers by supplementing instruction with small group activities. Over time, she integrated new projects that could vary depending on the state of pandemic restrictions.
Using Box and weekly announcement emails, Elder developed easy ways for Master Gardeners to keep informed of volunteering and continuing education opportunities. She wrote a users' guide for each of the new technologies used during the pandemic. "As the first adopter of technology, she is the go-to person for any of the hundreds of volunteers who seek solutions to problems in using it," another nominator said.
Each recipient receives $1,000 and a plaque. Recipients' names also are engraved on a plaque displayed in the Illinois Human Resources Office. Profiles of this year's other honorees are available from the Illinois News Bureau.