Fulbright impacts are long lasting for both hosts and visitors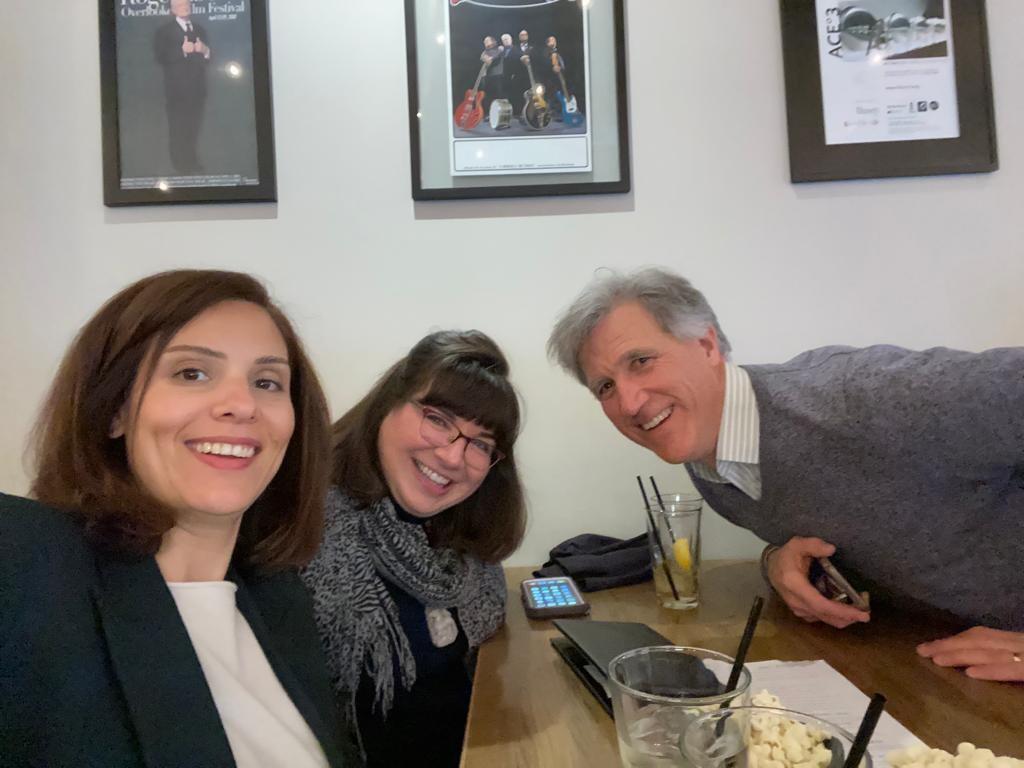 Fulbright impacts are long lasting for both hosts and visitors
The College of Agricultural, Consumer and Environmental Sciences (ACES) has hosted dozens of Fulbright scholars who have returned to their own countries as ambassadors for Illinois.
Faculty, staff, and students on both sides of this program – hosts and the visitors – gain new collaborators and friends, advancing the program's goal of increasing mutual understanding between the people of the United States and the people of other countries.
While all Fulbright experiences are life-changing – as is the intent – some of the relationships formed go further to become especially impactful.   
In 2016, Josephine Kass-Hanna, a junior professor at the Saint Joseph University of Beirut, visited the University of Illinois for 10 weeks as part of a Fulbright program that included eight junior faculty scholars from Lebanon. 
"My wonderful experience at the College of ACES has truly changed my life," says Kass-Hanna, who returned to ACES in 2022 to meet with her mentor and now longtime collaborator Angela Lyons, a professor in agricultural and consumer economics.  
During the 2016 program, Kass-Hanna and Lyons launched a project looking into financial inclusion in the Middle East and North Africa region. They kept in touch after Kass-Hanna's Fulbright experience, using Zoom regularly way before it was normalized due to the pandemic. 
Lyons similarly points to her positive experience in being a part of the program and serving as a faculty mentor.
"It's been an incredibly rewarding experience on my end as well. In working with Josephine, we've been able to build up a strong research program and university presence in an area of the world that remains largely unrepresented. Our work is having direct policy impacts on governments and multilateral organizations around the globe," says Lyons.
In the past six years Kass-Hanna and Lyons have had a prolific output of research with several published papers, including a policy brief for the G20 Summit by T20 Italy on a multidimensional approach to poverty that strengthens the humanitarian-development nexus.
They have secured grants from several organizations including the NCSA, ACES International, and the Illinois Global Institute. 
Read more about their multi-dimensional approach to financial inclusion, covered in a previous ACES news story.
Kass-Hanna says the ongoing mentorship and collaboration with Lyons led to big impacts in her career.
"After my Fulbright experience I became one of the most productive researchers at Saint Joseph. Angela was very insightful about where I should concentrate my efforts and what university committees to join, for example."
Kass-Hanna was happy to finally be back on the University of Illinois campus in 2022.  In addition to Lyons who "contributed to making the Fulbright program an amazing life experience," she caught up with other people, including Alex Winter-Nelson, Suzana Palaska, and Cheelan Bo-Linn. She has fond memories of the Urbana-Champaign campus with her Fulbright group, especially at the ACES Library, where they spent most of their days working, and Panera on Green Street (sadly, now closed). "Angela helped me find another Panera," Kass-Hanna adds.
After the recent visit, Kass-Hanna is ready to begin a new opportunity. She has accepted a position in Paris at the IESEG School of Management. She and Lyons will continue their collaborative work towards financial inclusion for vulnerable groups, and assistance targeting for forcibly displaced populations.