Tim Lecher, ABE, receives Chancellor's Distinguished Staff Award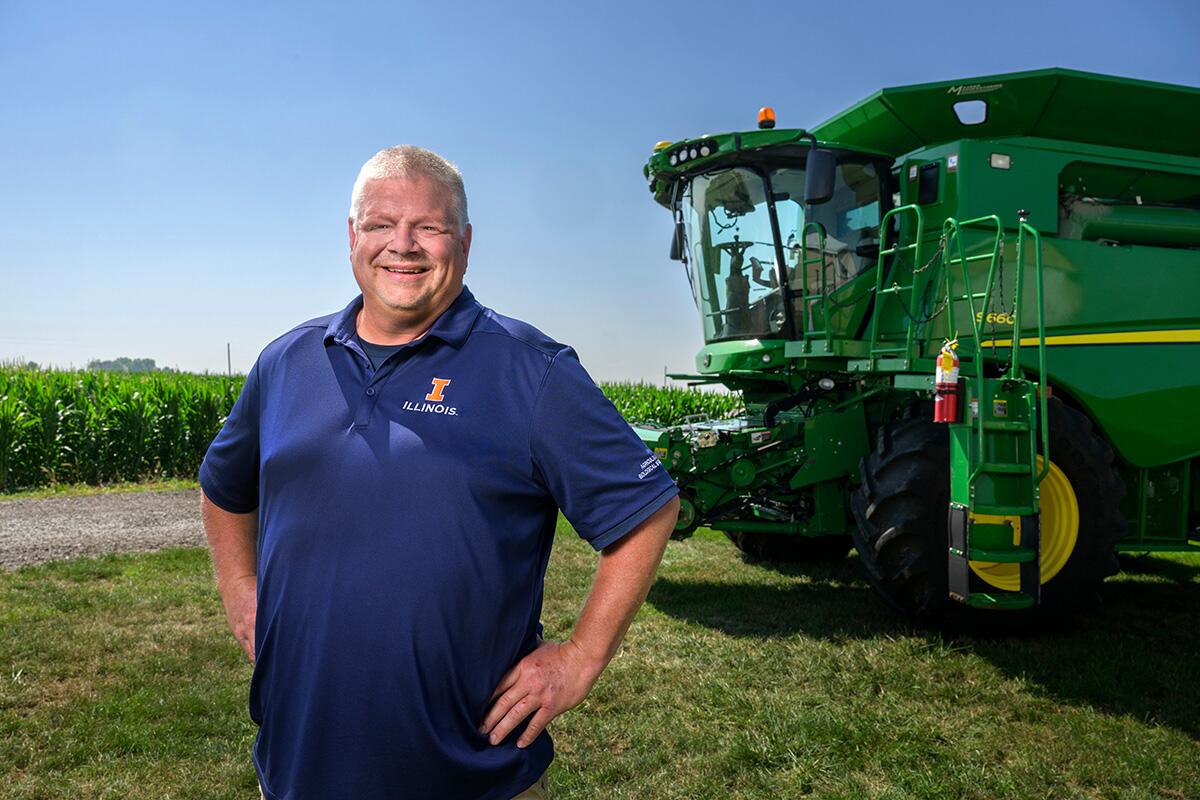 Tim Lecher, ABE, receives Chancellor's Distinguished Staff Award
URBANA, Ill. – Tim Lecher, the assistant director of facilities, operations and planning in agricultural and biological engineering, is one of eight civil service employees recognized for exceptional performance by the University of Illinois Urbana-Champaign.
Lecher is responsible for the effective management and operation of the ABE Farm, Research and Training Center – a facility consisting of 24,000 square feet of office, shop and storage space situated on 80 acres of land in southern Urbana – and the Agricultural Engineering Sciences Building on campus. Utilizing his experiences in agriculture and farming practices, Lecher developed and implemented a plan to operate the farm efficiently and effectively, resulting in significant savings and increases in revenues. He has also written proposals and secured funds for facility updates.
Lecher has also led updates to AESB – a facility that houses about 150 faculty members, staff, postdoctoral researchers, adjunct faculty members and graduate students – renovating two classrooms, eight student offices, 33 faculty and staff offices, three lab spaces and all common areas; upgrading the courtyard area and machine shop; demolishing and removing an old experimental building in the courtyard area; and upgrading the hallways and stairwells.
Each recipient of the Chancellor's Distinguished Staff Award receives $1,000 and a plaque. Recipients' names also are engraved on a plaque displayed in the Illinois Human Resources Office.
For the full list of this year's winners, read more from the Illinois News Bureau.