City Scholars program expands at Discovery Partners Institute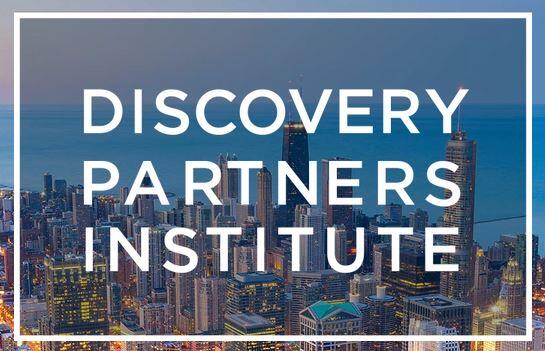 City Scholars program expands at Discovery Partners Institute
CHICAGO — The Discovery Partners Institute (DPI) and The Grainger College of Engineering are expanding the City Scholars program to now include the University of Illinois at Chicago (UIC) and the Illinois Institute of Technology (Illinois Tech).
City Scholars also will pilot a food and agriculture-focused track in Spring 2021.
Run by The Grainger College of Engineering at the University of Illinois Urbana-Champaign (UIUC), the City Scholars program exposes exceptional college students to Chicago tech companies and executives.  The program places top computer science and computer engineering students in 20 hours per week, semester-long internships in Chicago, while taking a full load of classes at DPI.
In the first phase of this expansion, top UIC and Illinois Tech students are taking Grainger Engineering courses alongside UIUC students. This includes a course on the Chicago technology ecosystem, which will introduce students to industry leaders.  The goal is to place additional students in internships at participating companies starting in the Spring and beyond. 
"It's important that City Scholars identifies, hires and retains student leaders who will help build and diversify Chicago's tech workforce," said DPI Executive Director Bill Jackson. "The expansion of this program to more universities will allow students to gain valuable classroom and corporate experience, and hopefully fall in love with the idea of starting their careers in Chicago."
"We're proud to expand our City Scholars program and to continue not only bringing powerful engineering education and entrepreneurship opportunities to more students, but continuing to drive Chicago's tech workforce growth," said Rashid Bashir, dean of The Grainger College of Engineering.
The fall City Scholars program includes 34 students in total, 21 from UIUC and 13 from UIC and Illinois Tech. Corporate partners providing internships include CCC Information Services, Citadel, DRW, Exelon, Fitch Solutions, Gelber Group, Higi, Kenway Consulting, Quicket Solutions and Xaptum.
To date, City Scholars has placed 185 juniors and seniors from UIUC with Chicago companies that focus on the fields of computer science and engineering, data science, trading, and analysis. In a typical semester approximately 60% of students return to Chicago for employment after their internship.
"We are grateful for the dynamic companies across our tech economy that have participated in the City Scholars program to date," said Brenna Conway, director of the City Scholars program. "Despite the challenges of COVID-19, this program is continuing to meaningfully connect employers with top students throughout the year, and we look forward to growing our reach with more companies."
Starting Spring 2021, City Scholars will add a track for food and agriculture-focused students and companies, run by the College of Agricultural, Consumer and Environmental Sciences (ACES) at UIUC in partnership with Illinois Tech and DPI.  
The engineering and food/ag programs are currently seeking companies who are interested in recruiting top-tier students. 
"City Scholars is a great way to break the notion that the only way to be a successful engineer is to work in the Silicon Valley," said President & CTO of Quicket Solutions Akshay Singh, which builds cloud-based data management software for the public sector, such as courts and law enforcement.
"City Scholars exposed me to the phenomenal tech scene in Chicago that otherwise wouldn't have crossed my mind when applying for jobs," said Smit Patel, a 2019 Grainger Engineering graduate, who interned with JPMorgan Chase and later accepted a software engineering position in the commercial banking sector in the company's Chicago office.