A fruitful partnership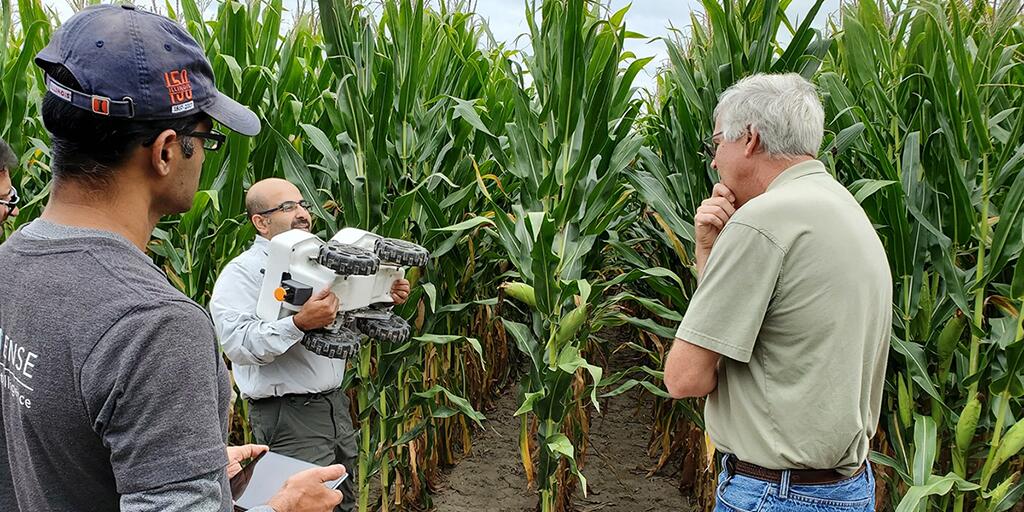 A fruitful partnership
For U.S. farmers, enormous GPS-guided equipment makes easier work of planting and harvesting thousands of acres each season. Now, thanks to a partnership between UIUC's Center for Digital Agriculture,  a collaboration among the College of ACES, Grainger College of Engineering and NCSA, and robotics start-up EarthSense, some of the work is being assigned to machines of a much smaller scale.
EarthSense CEO Chinmay Soman came to the University of Illinois Urbana-Champaign as a postdoctoral student to look at agricultural sustainability through the lens of soil health. "UIUC has the best Ag research, but we also have the best engineering and computer science," he said. Meanwhile, friend and colleague Girish Chowdhary, Ph.D. and Associate Professor in Agricultural and Biological Engineering at UIUC, has been focused on AI and robotics and is also chief scientist of the Illinois Autonomous Farm (IAF). The two saw an opportunity to collaborate, and the idea for EarthSense germinated. 
Read more from the National Center for Supercomputing Applications.