HDFS researcher honored for work with Black families, mental health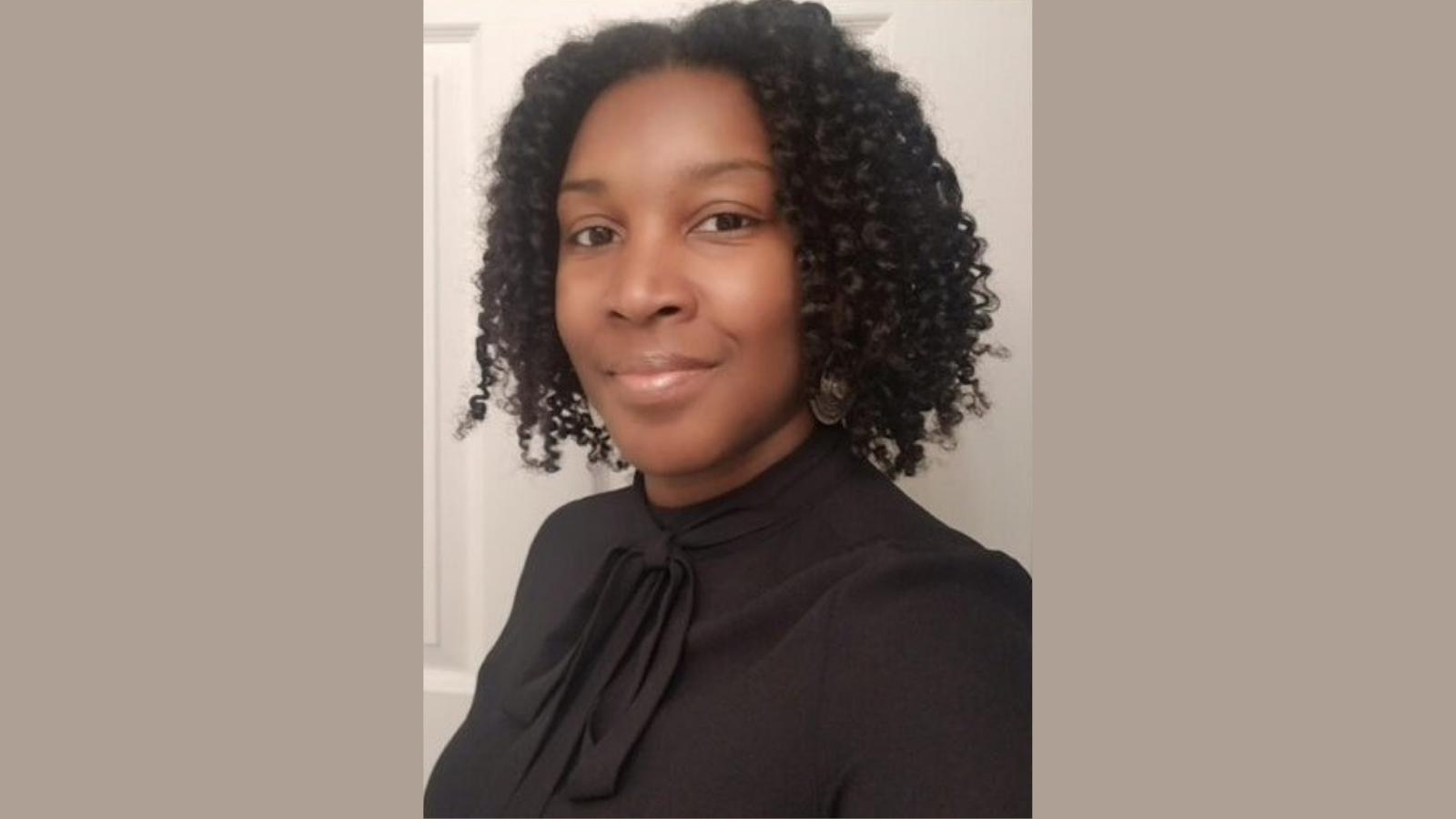 HDFS researcher honored for work with Black families, mental health
URBANA, Ill. - Having a member of Shardé Smith's family—her baby—present with her for a recent interview was fitting. After all, Smith, an associate professor in the Department of Human Development and Family Studies at the University of Illinois, works to better family health and wellbeing.
In particular, Smith's research focuses on Black families and understanding the associations between racism and mental health within Black families.
Because of her work in family studies, specifically in diversity and family issues and mental health disparities for people of color, Smith recently won the campus 2021 Larine Y. Cowan Make a Difference Award for Leadership in Diversity.
This prestigious award celebrates the work of those who have made significant contributions in fostering an inclusive community at Illinois. Cowan was a former assistant chancellor and director of what is now the Office for Access & Equity at U of I.
Smith says she was both surprised and overjoyed to be celebrated for her work.
"It was refreshing to see that the department and the campus recognize the importance of diversity, equity, and inclusion work," Smith says. "So, I was definitely honored and humbled to receive that award."
Early days
Initially, Smith wanted to be a family therapist. Even as a first-generation college student, she notes there was always someone who told her college was an option for her.
"As an undergraduate student, I wanted to be a therapist, so I majored in psychology. However, I also took a sociology course which changed my trajectory because I recognized that an individual's mental health is influenced by the context or society that they live in," Smith explains.
After earning a master's in marriage and family therapy (MFT) and starting a doctoral journey in MFT, Smith soon learned she no longer wanted to be a therapist but, instead, to engage more in the science and research of families, particularly Black families.
Regarding the work she does now as a researcher, Smith says, "I feel my work moves the conversation beyond Black individuals' mental health to a focus on the role of family and how they're affected by their family members' experiences of racial discrimination," she adds.
Drawing from her own life, Smith explains that if someone in her family experiences an act of racism, it affects her and the rest of her family.
"It may affect my relationship with my kids because now I am either stressed or angry," she says, adding it is important to understand the ripple effects racism can have on family members and how individual experiences can affect others too.
"These events that are happening, or just systematic practices that we as Black people deal with on a day-to-day basis, are not just limited to the individual," Smith says. "These have reverberating effects on families."
Connecting Black youth
Smith is also interested in the wellbeing of Black youth. Smith works with the Ambitions and Stories of Young People Inspiring Resilience and Excellence (ASPIRE) project.
ASPIRE is a youth-centered program Smith co-created with Carla Hunter from the Department of Psychology and implemented with two community organizations in Champaign-Urbana: Driven to Reach Excellence & Academic Achievement for Males (DREAAM) House and the Well Experience.
"We co-created this middle school youth program to really try to promote connectedness among middle school Black youth using a culturally sensitive approach," Smith says.
ASPIRE recognizes the role racism plays in the internalization of negative thoughts in Black youth and works on ways to minimize those thoughts.
"We wanted to decrease those thoughts by strengthening connectedness by incorporating storytelling activities that allow youth to recognize their full potential," she adds.
Shaping stories
ASPIRE came out of the idea of storytelling as a form of narrative healing developed with C-HeARTS.
"It's a way for people to construct and produce counter-narratives to the dominant narrative that dehumanizes or devalues Black youth," Smith says. "We wanted to produce an actual program that would speak to that arm of the C-HeARTS framework."
Smith and her colleagues just received $100,000 in funding from the Office of the Vice Chancellor for Diversity, Equity & Inclusion as part of the Call to Action to Address Racism & Social Injustice program to fund their work with ASPIRE. The funding will allow her and her colleagues to expand ASPIRE by implementing an in-person program, which they could not do previously due to COVID.
"We're able to bring students onto campus so they can see themselves within this space, which may be a space they did not see themselves a part of despite it being right there in their neighborhood," Smith says.
Smith hopes the youth who participate in this program can learn more about themselves and their worth.
"I hope that youth can leave the program recognizing their full potential, recognizing their strengths, and knowing the kind of resources that they have access to in the community," she adds.