Illinois AgrAbility celebrates 30 years of helping farmers, families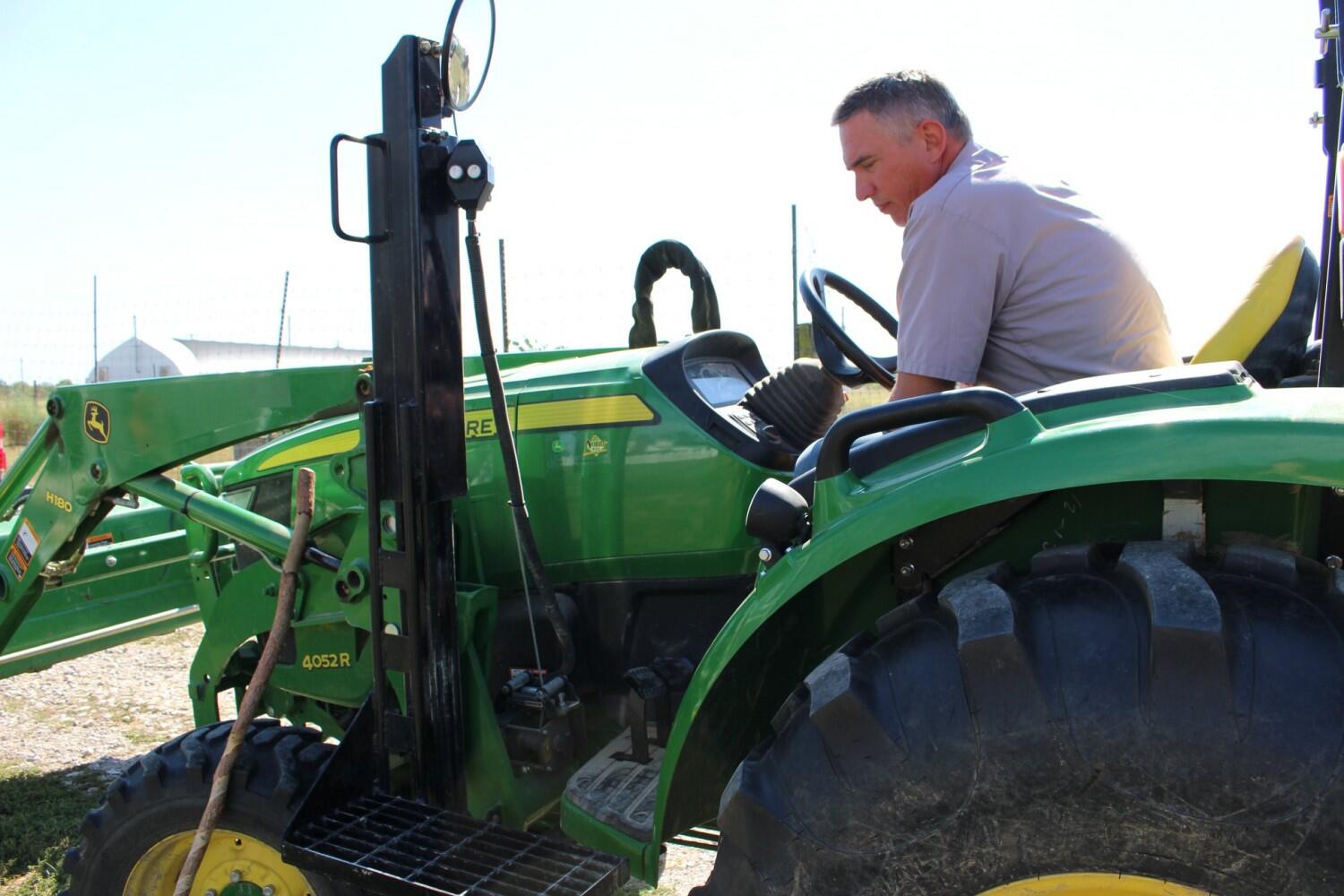 Illinois AgrAbility celebrates 30 years of helping farmers, families
Urbana, Ill. – Illinois AgrAbility proudly acknowledges 30 years of service to Illinois agricultural producers. The program provides assistance to Illinois farmers with physical limitations and disabilities so they can maintain their independence and continue farming. 
"The goal of Illinois AgrAbility is to ensure agricultural producers, workers, and their family members can remain actively involved in farming, despite their circumstances. Illinois AgrAbility provides one-on-one consultation with a client service manager, who spends time understanding the farmer and their situation and identifying opportunities to assist. In addition, we strive to serve the agricultural community through service and education," says Illinois AgrAbility Director Josie Rudolphi, Extension specialist and assistant professor in the Department of Agricultural and Biological Engineering (ABE) at the University of Illinois. 
Since 1990, Illinois AgrAbility has directly assisted 800 farmers and provided education about assistive technologies and referrals to another 1200 producers. It is a program of Illinois Extension and hosted in the College of Agricultural, Consumer and Environmental Sciences (ACES) at U of I. Illinois AgrAbility is funded through USDA's National Institute of Food and Agriculture (NIFA) as well as generous donations from individuals and organizations.
"We could not accomplish what we do without our current partners and collaborators including Illinois Assistive Technology, Community Health Partnership of Illinois, and the Farm Service Agency in Illinois, and the many AgrAbility Ambassadors who promote and support the program in their communities," Rudolphi says.
Agriculture ranks as one of the most hazardous professions, according to the Centers for Disease Control and Prevention. As a leading agricultural state, Illinois holds a proportionate health risk to farmers and farm workers. An estimated 200 farm workers in Illinois sustain serious injuries each year. In addition, health-related impairments and illnesses also affect individuals in agricultural occupations.
"Illinois AgrAbility has been an important partner for University of Illinois Extension, because the program assists our agricultural producers by providing them with adaptive and assistive equipment to keep them in the workforce," says Shelly Nickols-Richardson, associate dean and director of Illinois Extension. "Agriculture is the foundation of our Illinois economy, so every farmer who is able to continue working provides benefit to all."
Illinois AgrAbility hosted a virtual celebration on Sept. 29, 2020, to acknowledge the anniversary. At the event, special recognition was given to individuals and organizations who have been central to the success of the program. Robert Aherin, professor emeritus in ABE, was recognized for his outstanding leadership. Aherin was director of Illinois AgrAbility from its inception until his retirement in 2019, and he was instrumental in developing partnerships and securing federal funding for the program. Aherin also established the Illinois AgrAbility Unlimited project to provide educational services and assistance in order to help people in agriculture who have disabilities become as productive as they possibly can.
Prospective students can learn more about ag safety courses and related opportunities at the ABE website. There you can explore, schedule a visit, and apply to become part of the College of ACES community. Those who want to start in fall 2022 need to apply by January 5.
To support Illinois AgrAbility, please visit www.giving.illinois.edu. Include the AgrAbility Farm Safety Fund (336120)) in the other field of the giving form. Questions can be directed to Angie Barnard at abarnard@illinois.edu or 217-333-9355.