JBT scholarship provides leadership experience, connections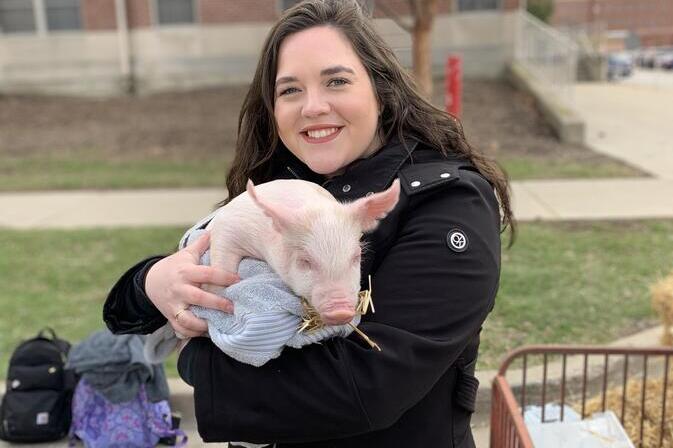 Emma Kuhns
This week's 5 Questions Friday features Emma Kuhns, agricultural and consumer economics major with public policy and law concentration. Emma hails from Mason, a small town near Effingham. She is one of this year's recipients of the prestigious Jonathan Baldwin Turner Scholarship in the College of ACES, and she shares her thoughts about the JBT program.
Why did you choose to apply for the JBT scholarship? 
The choice to apply for the JBT scholarship was simple for me. I value leadership, personal development, quality education, and the land grant mission deeply. All of these aspects made me excited to be a part of this program which is helping continue my personal and professional development. 
What does the scholarship mean to you? 
The JBT scholarship lets me be an example for all students who come from a rural or working class background like the University of Illinois was founded for. The College of ACES was created to serve those who fed, clothed, and enabled all of society by providing them educational opportunities and I am grateful to be a part of that mission.
How does the JBT program benefit you in your major and as a College of ACES student? 
This program has benefited me in my major by allowing me to connect with College of ACES staff and alumni who are experts in my field. Additionally, it had created a community for me within the College of ACES which is my home. 
What are you most excited about? 
Personally, I am most excited to continue to grow with the other students within the JBT program and develop my network within the College of ACES family. 
What are your career goals and how do you think the JBT program will help you?
My career goals include going to law school and working as an attorney working on agriculture regulatory and compliance issues. This program has allowed me to connect with experts in all aspects of agriculture which I will call upon in my future career to further my knowledge in their subject areas. 
Read more about the 2022 JBT Scholars program.