Program prepares students to take on challenge of obesity prevention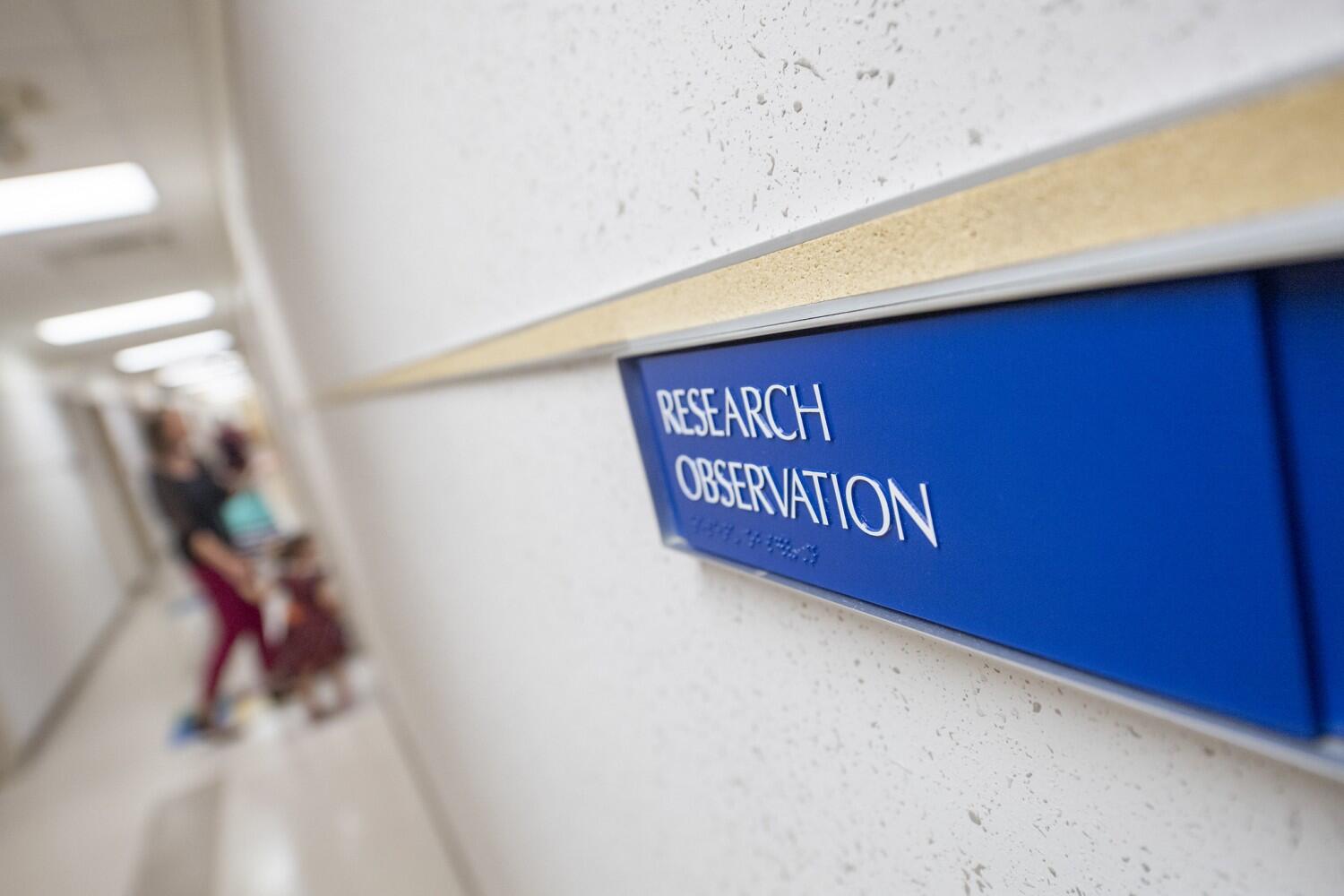 Program prepares students to take on challenge of obesity prevention
URBANA, Ill. – While obesity is a major public health issue, the causes and consequences of obesity are complex, encompassing a multitude of physiological, emotional, and environmental factors. A program in the University of Illinois Department of Human Development and Family Studies is taking a "flip the classroom" approach to training and educating students in obesity prevention.
The Transdisciplinary Obesity Prevention Research Sciences (TOPRS) curriculum takes undergraduate students through multiple disciplines related to obesity in a hands-on, problem-solving format, giving students a deeper understanding of the origins of obesity. Creators of the program hope the approach will move the needle forward in medical education and training of medical professionals.
A recent report published in Frontiers in Public Health highlights the success of TOPRS in increasing knowledge about the complexity of obesity and equipping students with needed research skills to work to solve problems related to the obesity health crisis.
Barbara Fiese, professor of human development and family studies, and TOPRS project director, explains that while researchers know the value of interdisciplinary approaches to solving problems, educational programming has not necessarily reflected this.
"People have to be willing to step out of their comfort zone," Fiese says. "You have to learn to speak the language of other disciplines, and then create something new. That means that you're not just using the methodology that you're most comfortable with. You have to learn what other people are doing."
U of I students in the program represent disciplines such chemistry and biochemistry, psychology, social work, economics, food science and human nutrition, community health, pre-nursing, biology, and others.
"We've had over 100 students enrolled in our class over the past eight to 10 years, coming from over 20 different disciplines and colleges here on our campus," Fiese says. "What makes it unique is the feedback we oftentimes get from students that this is the first time they've interacted with students outside their own major. They get to see different perspectives."
The TOPRS curriculum is based on the 6 C's model (cell, child, clan, community, country, culture), building on a cell-to-society approach of looking at obesity. Areas of discussion range from sleep to food policy to family mealtimes.
Fiese says one such exercise that students engage in is discussion on pediatric nutrition and breastfeeding, including a review of the CDC guidelines for breastfeeding. "We discuss how employers, communities, and physicians can promote breastfeeding. The students work in groups to pick one of the CDC recommendations and how they would promote that. They have to really think about what the barriers would be, how they would create an action plan, and whether to engage community leaders or create lactation rooms on campus, for example.
"When they first walk into the class, they may think it's all about obesity prevention and calories in and calories out. They find out that's not all it is."
Students also learn about the scientific process through participation in a research project and presentation of their work at a campus research symposium.
"When they're doing their own research, they get very enthusiastic about the questions that they're asking and about the process. And that's what we're most interested in; instilling in them that it is a process and you're not guaranteed the results. That's why you have to test things, and that's science. To us, that's the most important outcome, rather than the content knowledge. You can always get the content down the road," Fiese says.
Along with the hands-on learning opportunities that students work on in interdisciplinary teams, students in the course view 20 video lectures. For the report, students were tested on their content knowledge both before and after the video lectures.
Across two evaluation points (years one and two), Fiese and her colleagues found that in year one, students gained significant knowledge about the role that sleep, childcare and feeding practices, neighborhood influences, family mealtimes, and culturally relevant interventions might play in obesity.
Modules evaluated during year two also showed significant gains in knowledge in the 6 C's framework, cancer, pediatric nutrition and breastfeeding, and the gut-to-brain axis.
Fiese adds that the video lectures are free and available online. Purdue University and California State University, Fresno partnered with U of I in creating and administering the TOPRS project.
The creators of TOPRS hope the program will serve as an educational model for teaching undergraduates collaborative science.
The paper, "Transdisciplinary Obesity Prevention Research Sciences (TOPRS) curriculum increases knowledge about complex causes and consequences of obesity for undergraduate students," is published in Frontiers in Public Health [DOI: 10.3389/fpubh.2019.00232]. Co-authors include Barbara H. Fiese, Amber Hammons, Brenda Koester, Gabriela L. Garcia, Loran Parker, and Dorothy Teegarden.
The Department of Human Development and Family Studies and Family Resilience Center is in the College of Agricultural, Consumer and Environmental Sciences at the University of Illinois
Funding was provided in part from a U.S. Department of Education Higher Education Challenge grant. [2013-70003-20922]