Science writer, one team she spotlights earn national acclaim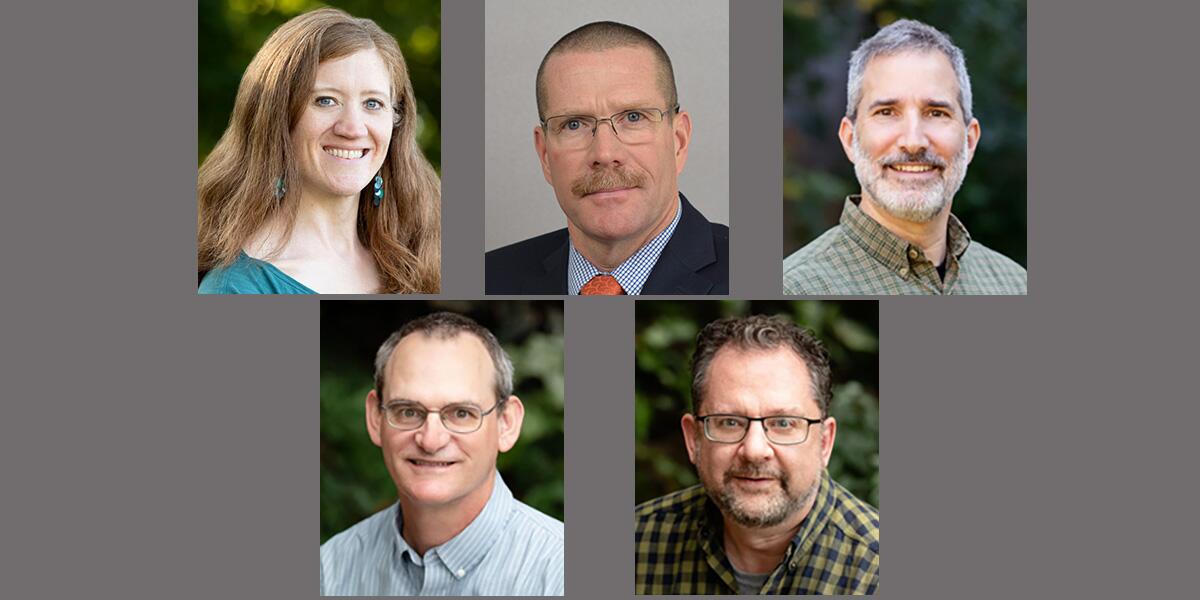 Science writer, one team she spotlights earn national acclaim
URBANA, Ill. – A tight-knit team of University of Illinois experts collected kudos this week from the Weed Science Society of America (WSSA). One of them helped make sure a colleague who promotes their work received attention, as well.
Science writer Lauren Quinn received the WSSA Excellence in Journalism Award based on Aaron Hager's nomination. Since 2016, Quinn has shared research-focused stories on the College of Agricultural, Consumer and Environmental Sciences (ACES) website and with state, national, and international media. 
"Lauren writes so accurately about the science, but also in a style that is easily understood even by individuals with little or no background in weed science," Hager says. "New solutions and new information are much more beneficial when accurately and clearly communicated to end users."
A trained ecologist, Quinn spent more than 15 years conducting and publishing original research on invasive plants throughout the world before shifting to science communications. The annual journalism award spotlights coverage that increases public understanding of science-based information related to weeds and fosters awareness of weeds and their impacts on managed and natural ecosystems.
Hager (extension weed science), Adam Davis (weed ecology and management), Dean Riechers (weed and herbicide physiology), and Patrick Tranel (molecular weed biology) earned WSSA's US-HRAC Herbicide Resistance Management Award. Tranel also received a Fellows award, WSSA's highest honor.
Davis says 20 years of collaboration and complementary strengths make the group successful as they partner to understand and combat the "evil genius" waterhemp.
"We have so many examples … of how our work personifies the mission of land grant universities. Our problem is identified by an Extension weed scientist who then forms research collaborations to understand and address the problem and then takes the new information back to the field. … There aren't many universities that have a team like ours," Hager says.
Tranel says the team's work carries historical and future value.
"Weed science has always been a U of I strength, going way back. I'm proud and humbled to help carry that on through the years, especially after world-famous weed scientists took me under their wings 25 years ago," Tranel says.  
Riechers says the most gratifying part of his job involves translating basic research findings discovered in his lab and connecting with growers throughout the Midwest.
"It is exciting and rewarding to know Lauren can pass on to growers something we've studied in the lab to help them manage waterhemp," Riechers says.
Riechers and Tranel also translate the group's impact to current and future generations of ACES crop sciences students in the classroom.
"We tell students all the time that the work they're doing in the field and in our labs will touch future generations. Case in point, today's textbooks share research information sometimes years after the work happened right here – in the heart of corn and soybean country," Tranel says.
Learn more about the WSSA awards celebrated virtually this week from Vancouver.