Stephen Long invested as the Stanley O. Ikenberry Chair Professor of Plant Biology and Crop Sciences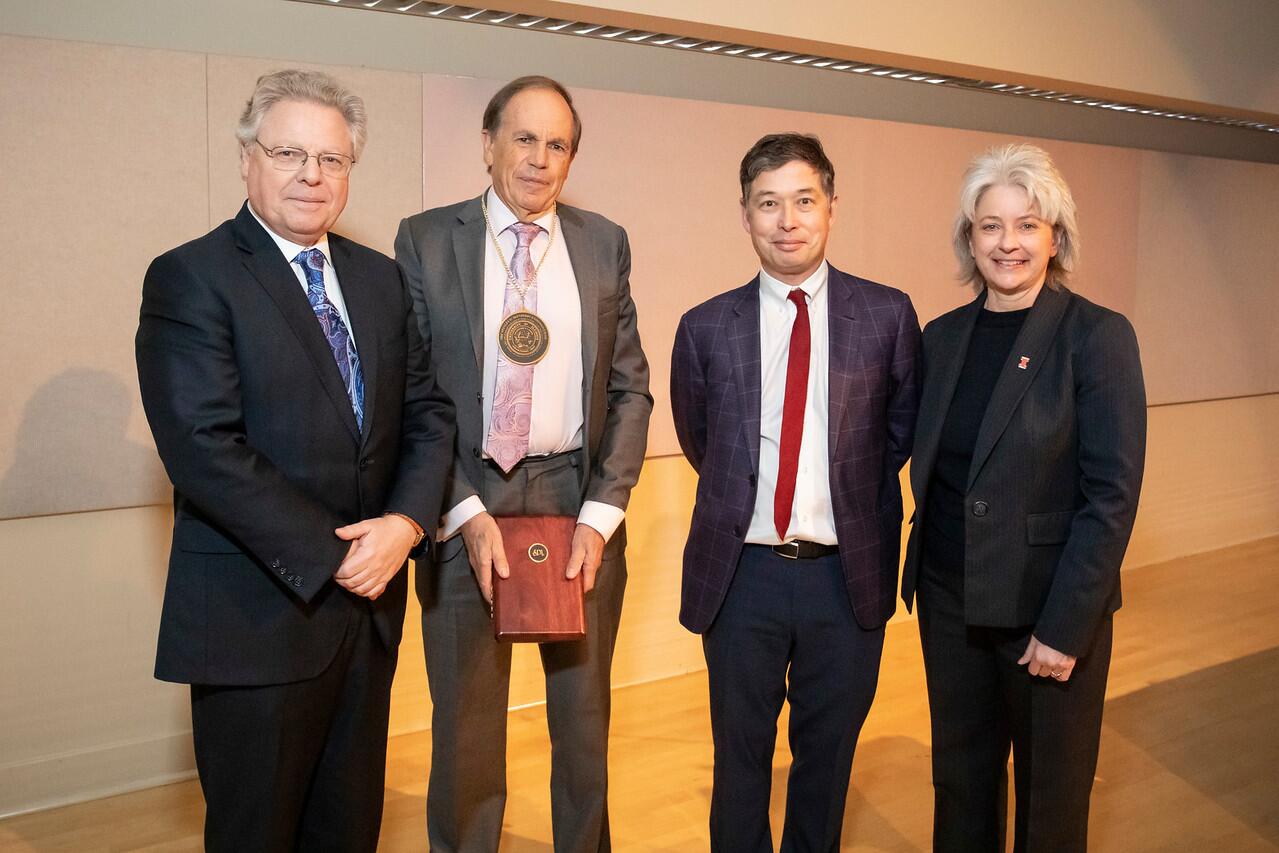 Stephen Long invested as the Stanley O. Ikenberry Chair Professor of Plant Biology and Crop Sciences
CHAMPAIGN, Ill. —  University of Illinois Provost Andreas C. Cangellaris held the investiture of Stephen P. Long as the Stanley O. Ikenberry Chair Professor of Plant Biology and Crop Sciences on Jan. 27 at the Spurlock Museum. 
"Steve has led the world in advancing our knowledge of the mechanisms of photosynthesis, the process that starts with a photon of light and ends up with a bite of food, especially towards the goal of increasing the efficiency of photosynthesis to help feed the world's burgeoning population," said Director of the Carl R. Woese Institute for Genomic Biology Gene Robinson in his remarks. 
Long joined the University of Illinois in 1999, where he established an internationally acclaimed laboratory dedicated to using computational and experimental approaches to understand all 170 steps of photosynthesis. Since then, Long has worked tirelessly to build connections worldwide and across generations of graduate students, postdoctoral researchers, and faculty to transform our knowledge of photosynthesis into higher-yielding crops and address the effects of climate change on crop productivity. 
Read more at the Realizing Increased Photosynthetic Efficiency (RIPE) website.