Three ACES faculty honored with Campus Awards for Excellence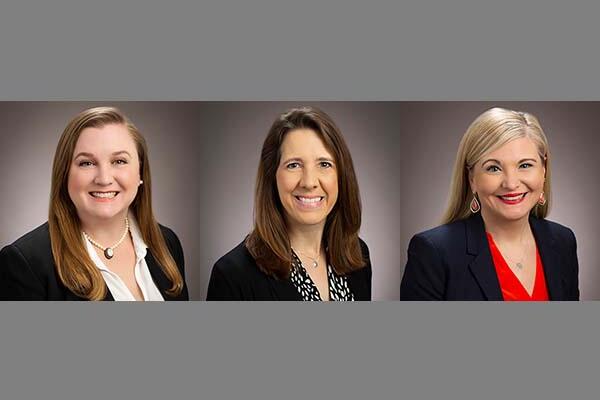 (L to R) Toni Gist, Andrea Faber-Taylor, and Justine Karduck.
Three ACES faculty members were among those honored at the University of Illinois Urbana-Champaign this week for excellence in teaching, mentoring and advising, collectively known as the Campus Awards for Excellence in Instruction.
Toni Gist, food science and human nutrition, received a Campus Award for Excellence in Undergraduate Teaching. Gist has ignited the department with her enthusiasm for teaching and compassion for students of all ages, resulting in many community engagement opportunities. She has taken every opportunity to make sure her educational materials are available and useful to a wide array of audiences. Recently, Gist received funding from the College of Agricultural, Consumer and Environmental Sciences to create TikTok videos to improve student recruitment, retention and engagement through social media.
Andrea Faber-Taylor, crop sciences, is the recipient of the Campus Award for Excellence in Online and Distance Teaching, an award that recognizes contributions to student learning through innovative uses of technology. Faber-Taylor has distinguished her online and distance instruction efforts with her energetic, enthusiastic instructional style, passion and interest in the application of pedagogy to course design, sensitivity to her students' needs and learning styles and strong commitment to excellence in learning. She invests a great deal of energy to ensure that her online students have as meaningful a lab experience as her in-person students. She uses instructional technology combined with creative uses of students' local environments to enable her online students to participate in rigorous lab exercises.
Justine Karduck, food science and human nutrition, received the Campus Award for Excellence in Undergraduate Advising. She directs Illinois' top-ranked accredited Didactic Program in Dietetics. Mentorship of students is her passion; this includes getting to know each of her students on a personal level. She is sensitive to their individual needs and concerns while making sure they are on the path to independence. Karduck has created the courses she teaches to all of her dietetic students that span the entire four years. As a result, she has been able to guide her students through all of the challenges they face.
See the full list of 2023 Campus Awards for Excellence recipients from the Illinois News Bureau.