U of I receives funding to create, expand mental health resource network for farmers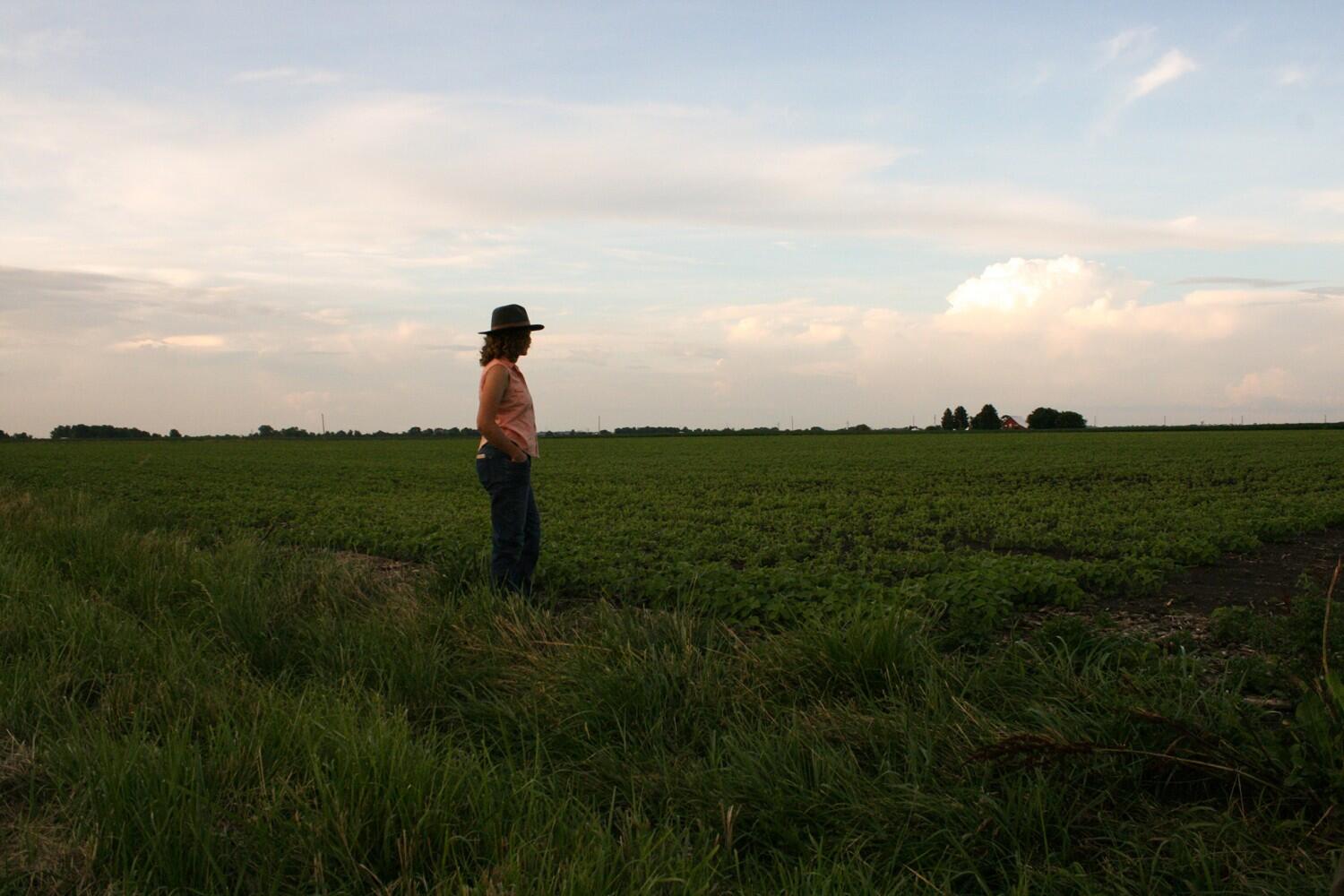 U of I receives funding to create, expand mental health resource network for farmers
URBANA, Ill. – Even without the added stress of the COVID-19 pandemic, agricultural producers experience high levels of anxiety, depression, substance use, and death by suicide. Researchers at the University of Illinois and Illinois Extension are working to ensure producers and their families have the resources and access to services to manage their stress and mental health.
The U.S. Department of Agriculture's National Institute of Food and Agriculture (NIFA), through the Farm and Ranch Stress Assistance Network (FRSAN) grant program, awarded nearly $7.2 million in investment funding for the North Central Farm and Ranch Stress Assistance Center (NCFRSAC), a 12-state collaborative that will create and expand stress management and mental health resources and services to agricultural producers and stakeholders in the North Central region.
The project is led by Josie Rudolphi, assistant professor in agricultural and biological engineering, and Courtney Cuthbertson, assistant professor in human development and family studies, both in the College of Agricultural, Consumer and Environmental Sciences at U of I, and both specialists with Illinois Extension.
"We know the agricultural community is under tremendous stress, which can negatively affect mental health," Rudolphi says. "While producers experience a number of barriers to formal mental health care, we realize agricultural producers are nestled within families and social groups, the agricultural industry, and larger communities. These community connection points provide opportunity for resources and service intervention."
The NCFRSAC network will expand programs that provide professional agricultural behavioral health interventions, support farm telephone hotlines and websites, and provide needed training and resources for producers and those in agriculture-related occupations. "Our goal is to ensure agricultural producers have access to resources and services where and when they need them," Rudolphi says.
Cuthbertson adds, "Agricultural producers are facing a great deal of stress, and reaching out to ask for help can be challenging. Many people, agencies, and Cooperative Extension services are stepping up to help. I am excited to work together through the North Central effort to expand access to information and resources to help agricultural producers and stakeholders reduce stress and improve wellbeing."
The key target audiences for this project include individuals engaged in production agriculture with specific emphasis on producers (male and female operators, farmworkers); farm youth and farm families; and allies and supporters of agricultural producers, specifically agribusiness professionals and healthcare providers.
"The agricultural workforce is diverse, across farming characteristics like farming role, generation, and commodity, as well as demographic characteristics like age, race, gender, gender identity, sexual orientation, ability, and so on. Through NCFRSAC we aim to offer inclusive resources that better fit agricultural producers and stakeholders as a diverse group," Cuthbertson notes.
The researchers and Illinois Extension have already completed several activities related to supporting producer wellbeing. In fall 2019, Illinois Extension convened a farm stress team to meet regularly to discuss existing needs and appropriate action steps toward providing farm stress-related programs and resources. 
Under the 2019 North Central FRSAN grant, Illinois Extension is offering Mental Health First Aid courses to Extension, agribusiness, and agricultural stakeholders across the state.  
In spring 2020, Illinois Extension collaborated with Michigan State University Extension to prepare and publicly offer, at no cost, a Rural Resiliency course online for the public to learn more about farm stress.  Also in spring 2020, Illinois Extension worked with MSU Extension to gain access to the Farm Stress train-the-trainer program, enabling nine Illinois Extension educators to become facilitators in two different programs—Weathering the Storm, a workshop for farmers and farm families, and Communicating with Farmers under Stress, for professionals who support farmers. Both courses include information about agricultural economic trends, unique stressors to farmers, how to communicate with a distressed producer, and warning signs of suicide.
In March 2020, Illinois Extension and Illinois AgrAbility co-hosted the Ag Mental Health Summit with Illinois Farm Bureau. Over 55 Extension, agribusiness, public health, and healthcare professionals participated in this one-day summit to identify the resources and services available to agricultural producers, explore collaborations, and identify programming, resource, and service gaps.
In summer 2020, the Illinois Extension farm stress group created brief videos called, "A Moment for Mental Health," played during commercial agriculture webinars to introduce topics such as identifying stress, coping strategies, how to find a mental health professional, and mindfulness.
"Farming is a complex, multi-dimensional profession that places a unique set of demands on those working in it," says Shelly Nickols-Richardson, associate dean and director of Illinois Extension. "Our faculty are driving significant developments in mental health resources for farmers by combining cutting-edge behavioral health science with a deep understanding of the agricultural industry."
USDA-NIFA introduced the Farm and Ranch Stress Assistance Network (FRSAN), a competitive grants program reauthorized by the 2018 Farm Bill, to support projects that provide stress assistance for people in farming, ranching, and other agriculture-related occupations and offers a conduit to improving behavioral health awareness, literacy, and more favorable outcomes for them and their families.
The NCFRSAC will partner with key network collaborators in the North Central region to achieve project objectives. Collaborators include: Iowa State University Extension; Purdue University Extension; Kansas State University Extension; Michigan State University Extension; University of Minnesota Extension; University of Missouri Extension; University of Nebraska Extension; North Dakota State University Extension; Ohio State University Extension; South Dakota State University Extension; University of Wisconsin Extension; Central States Center for Agricultural Safety and Health (CS-CASH); National AgrAbility; and Progressive Agriculture Foundation (PAF).
The USDA award for NCFRSAC was included in a recent announcement of investments totaling more than $28.7 million, over three years, for four regional entities to ensure vulnerable agricultural producers and their families have more options for high-quality, affordable help close to home.
For more information or to be added to the NCFRSAC listserv for newsletters, please contact Rudolphi or Cuthbertson.