5 Questions: NRES transfer student seeks to restore the natural world, build connections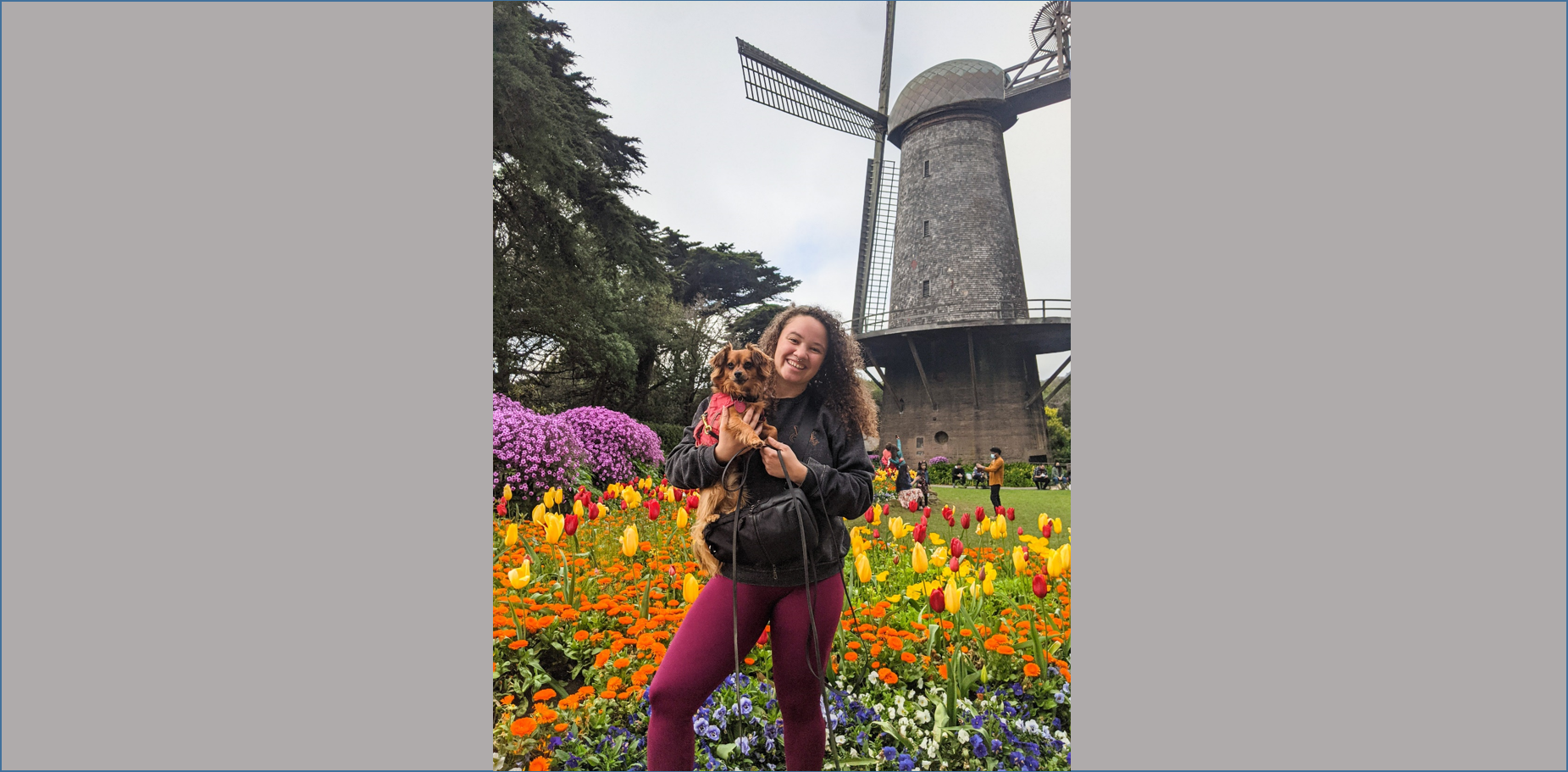 5 Questions: NRES transfer student seeks to restore the natural world, build connections
This week's 5 Questions Friday features Haru Hill, a junior transfer student in the Department of Natural Resources and Environmental Sciences. The outdoorsy Chambana native is always looking for new connections; say hi if you see them on campus!
Where did you grow up? Do you have an agriculture background? If so, please describe.
I actually was born in Urbana-Champaign. However, I grew up all over the U.S. I lived in New York, Massachusetts, California, DC, Florida, Washington state, and multiple cities in Illinois. The extent of my agricultural background stops at house plants and backyard gardening!
What advice about college do you have for high school students?
Don't rush into a major, take time to explore your gen-eds, and have an open mind to new interests. When I first graduated high school, I had my heart set on one specific major/career path, which gave me a narrow field of vision. In these upcoming years you change a lot and get to know yourself a little better, allow yourself the freedom to explore different paths.
What hobbies/activities keep you thriving outside of class?
Not gonna lie, I spend A LOT of time studying. But when I'm not, I like to tend to my many house plants, play video games, go thrifting, and go to concerts. In the summer months I love to travel, hike, kayak, and go berry picking. Balancing a healthy social life and academic schedule is difficult, even playing Pokemon Go when walking between classes gives me a little bit of an energy boost.
What year are you, and how did you choose your ACES major?
I am a junior and it took me a while to decide which major I wanted to declare. I am an NRES major with a concentration in Ecosystem Stewardship & Restoration Ecology. I've always loved plants and nature but it wasn't until I started my zero-waste journey five years ago and started travelling the world and meeting people that I realized how much the things we do impact mother nature and how important it is that we make some major changes to the way we interact with our ecosystems. Throughout my experiences I have learned how important it is to me to prevent further damage to our natural world and to help restore the damage we human beings have caused. Hence the reason I declared the major I did! 🙂
What is your idea of perfect happiness?
This is a pretty loaded question. What makes individuals happy can change from person to person, but what I really think it boils down to is connections. Connecting with other individuals and connecting with your surroundings. The more mindful and the more we interact with our immediate surroundings and feel a bond to and with them the happier I believe you will be. So if you see me around campus please say hi!