ACES student offers sustainability advice in her first book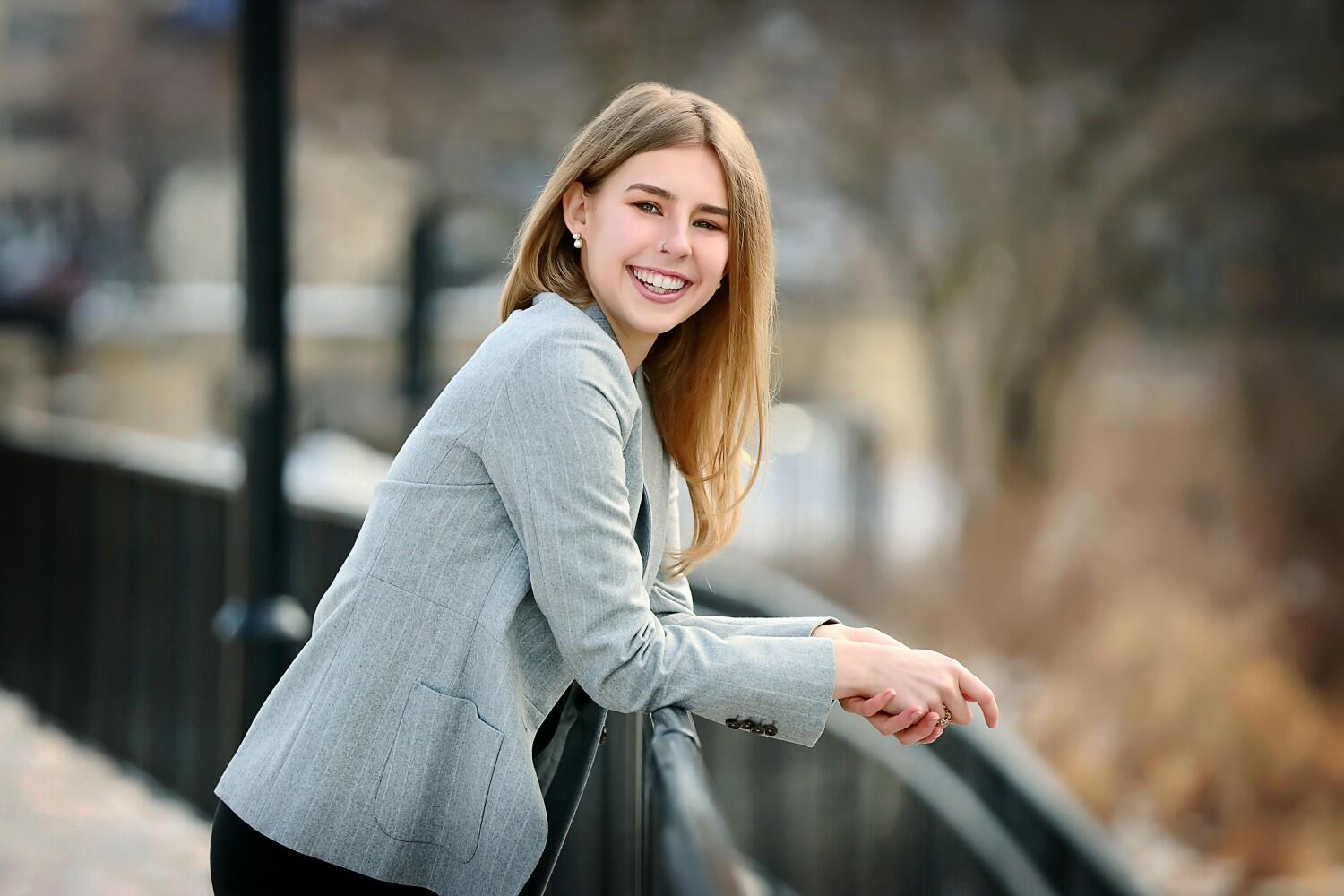 ACES student offers sustainability advice in her first book
While quarantine can be rough, something good that has come out of it for many people is the discovery of new hobbies.
Maybe you took an interest in bread baking or tried the famous whipped coffee? Or maybe you're like University of Illinois student Alexa Smith and decided to write a book during quarantine.
Smith, a junior in the Department of Natural Resources and Environmental Sciences (NRES) in the College of Agricultural, Consumer, and Environmental Sciences (ACES), is writing her first book. Smith's book is about the zero-waste movement and circular economy, which centers around three main principles laid out by the Ellen MacArthur Foundation: designing out waste, keeping products in reuse, and regenerating natural systems, Smith explains.
"The majority of my book focuses on highlighting different entrepreneurs, a few economists, activists and thought leaders, in general, and how they have been successful in adopting circularity and zero waste," Smith says.
Smith's book is a product of her involvement in the Creator Institute, an intensive program run by Georgetown University professor Eric Koester, that pushes students and professionals to explore their talents and express their passions through creative projects like books, podcasts, and online courses.
One of the opportunities the Creator Institute offers creators is the ability to design their own online courses. Smith originally entered the program with an intention to design a course on sustainable practices students could adopt in their dorms, but Koester encouraged her to think beyond her college experience and instead write a book, which could further her career in sustainable business.
"I thought this would be a really valuable opportunity," Smith says.
Sustainability is a complex and evolving field consisting of many elements and subtopics—from climate change initiatives to diversity inclusion and everything in between.
Smith was introduced to a few of these topics while attending presentations by master's students during study abroad at Perrotis College in Greece. Through her personal research, Smith found herself focusing on the circular economy and waste reduction because of their tangible, encouraging effects on the environment and opportunities for creativity in industry.
"I found this aspect of sustainability fit in with my values. Since I was young, I always loved upcycling and thrifting and generally just creativity," she explains. "Being able to find beauty in waste was something that was really intriguing to me."
Smith also wanted to approach the topic of environmental crises through a more positive lens, because many conversations about crises, such as climate change, are "doom and gloom," she says. Instead, Smith suggests innovative solutions to environmental crises in her book, focusing specifically on changes we can make in food, fashion, and other single-use product industries.
This long-term passion for sustainability and Smith's forward-thinking ideas, as well as her love for writing, ultimately led her to write a book.
"I've always loved writing, and it's something I haven't really been able to explore as much in college," she says.
Writing a book is certainly one way to explore writing, and quite a feat to take on, as one might expect. Smith says she had to "wear a lot of different hats besides just being a writer." Not only was she an independent writer and researcher, but she also became the marketer, art director, and advocate for her personal brand, which was something she wasn't very familiar with at first.
Luckily, Smith was inspired and determined, and already had some knowledge on her book's topic from classes she took in the College of ACES.
"A large part of my studies is in environmental social science, and because my book is largely aimed at encouraging pro-environmental behaviors, that's definitely played a role in how I approach my writing," she notes.
Besides her additional coursework in environmental economics and law, Smith also says her involvement in Enactus on campus, a social entrepreneurship group, helped her develop a socially responsible expectation of business, which guided her as she was creating her book.
Smith started writing her book in June 2020, and is now in the final revision phase. "An Economic Eclipse: Shifting Towards a Sustainable Future by Eliminating Waste" will be released on Amazon in late April. She will donate a portion of the proceeds from her book to Plant Chicago, a non-profit organization dedicated to creating a local circular food system.
"In learning how enthusiastic they were to support students, scientific innovation and entrepreneurship, I thought they would be a great organization to support," she says.
Smith not only hopes to make direct change by donating to Plant Chicago, but she also hopes to inspire her readers to change their habits to contribute to a more sustainable world and future.
"My main hope in distributing my book is to educate people on the issue of waste," Smith says. "I hope people start to have that attachment to waste that I've attained over these past few months and really see it as something we can use to innovate and create. Waste should be seen not only as an asset, but a key to a sustainable future."