Ag Workers Face High Fatality Rates, Other Risks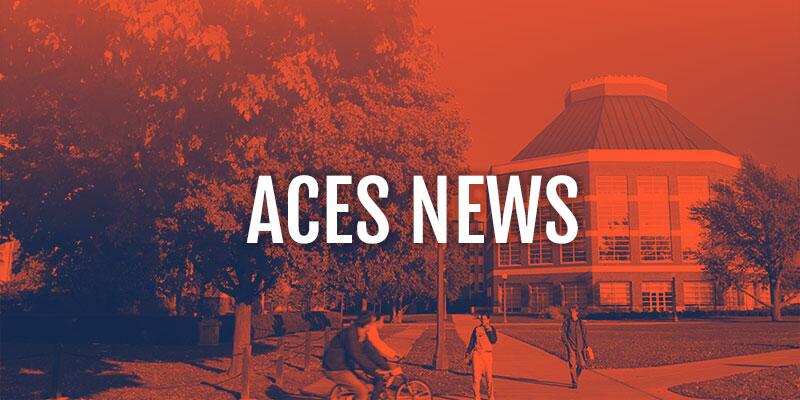 Ag Workers Face High Fatality Rates, Other Risks
May 13, 2003
Urbana - The increased risk of respiratory disease and a farm fatality rate significantly higher than general industry are just two of the problems faced by farmers and farm workers today. These and a myriad of other topics have been addressed in a three-year agricultural health and safety study coordinated at the University of Illinois.
Chip Petrea, a U of I Extension safety specialist who coordinated the project, said that data available from the study showed some of the more pressing health and safety issues faced by the ag community. These include, in part:
• A high fatality rate. The fatality rate per 100,000 workers in ag production is 25.8, compared to an all-industry fatality rate of 5.0--making it more than five times as high.
• Exposure to organic dust and toxic gases, which increases the risk of acute and chronic respiratory disease.
• Exposure to pesticide-related compounds thought to be associated with several cancers, particularly among those with the most direct exposures, such as farmworkers and pesticide mixers.
• Disabling due to age-related disease (which has increased with the mean age) and an increase in the number of farm operators with physical disabilities. Spinal cord injuries and amputations are the most frequently occurring disabling conditions.
• Lack of medical services in rural areas. The study findings reinforced that the agricultural community is primarily dependent on emergency medical service departments made up of unpaid volunteers. What's more, local medical services (physicians, emergency rooms, clinics, ambulances and/or emergency medical technicians) are increasingly scarce for all rural residents, especially those whose principal language is other than English.
• High cost of medical services and the lack of availability of health insurance.
"One of the fundamentals of this project was the integral inclusion of farmers and farmworkers," said Petrea. "They're the ones that actually face the risks associated with production agriculture on a daily basis.
And the face of agricultural production is changing, Petrea added.
Sixty-one percent of farmers are age 55 or older and only 8 percent are 35 or younger. Women now make up 23.1 percent of farm operators and managers and 19 percent of farm workers are female.
Full-time workers employed in production ag have fallen below 2 million for the first time, Petrea said. As the number of non-paid ag workers (usually family members) decreases, the number of hired farm workers increases, and these workers are often young males who speak a primary language different than English.
Because of this shift in the ag community population, the amount and quality of data available for special populations (the older farmer, women, minorities, children and the disabled) is quite sparse.
These findings and more will be summarized in a document being drafted by Petrea. The document also makes recommendations for action, which includes the following:
• Continue to increase the knowledge base of injury, illness and disease within the agricultural community.
• Provide directed funding for research and programming for those populations at risk that are working in agriculture (the older farmer, women, minorities, children and the disabled).
• Target and take action on unique issues associated with the living and working environment of migrant and seasonal farmworkers.
• Investigate the distinctive, yet common, exposures found in the agricultural environment.
• Fund a more extensive collaborative effort between professionals working in agricultural safety and health and professionals working in primary health care.
• Address the shortcomings of health services availability and delivery commonly found in rural and agricultural communities.
In 1989, one of the first comprehensive documents published on agricultural safety and health led to increased awareness and to targeted state and federal funding for research and programming across the United States. Petrea hopes this latest study will be used in a similar fashion.
"We have a continuing need in agricultural safety and health," said Petrea, "and this document suggests specific areas where that need can be addressed."
The study was funded by more than a dozen organizations in the agricultural community, including Pioneer Hi-Bred International, U of I Extension, National Institute for Occupational Safety and Health, and the Farm Foundation.
-30-