Soybean Innovation Lab and Agricultural Transformation Initiative partner to assess and develop nutrition interventions in Malawi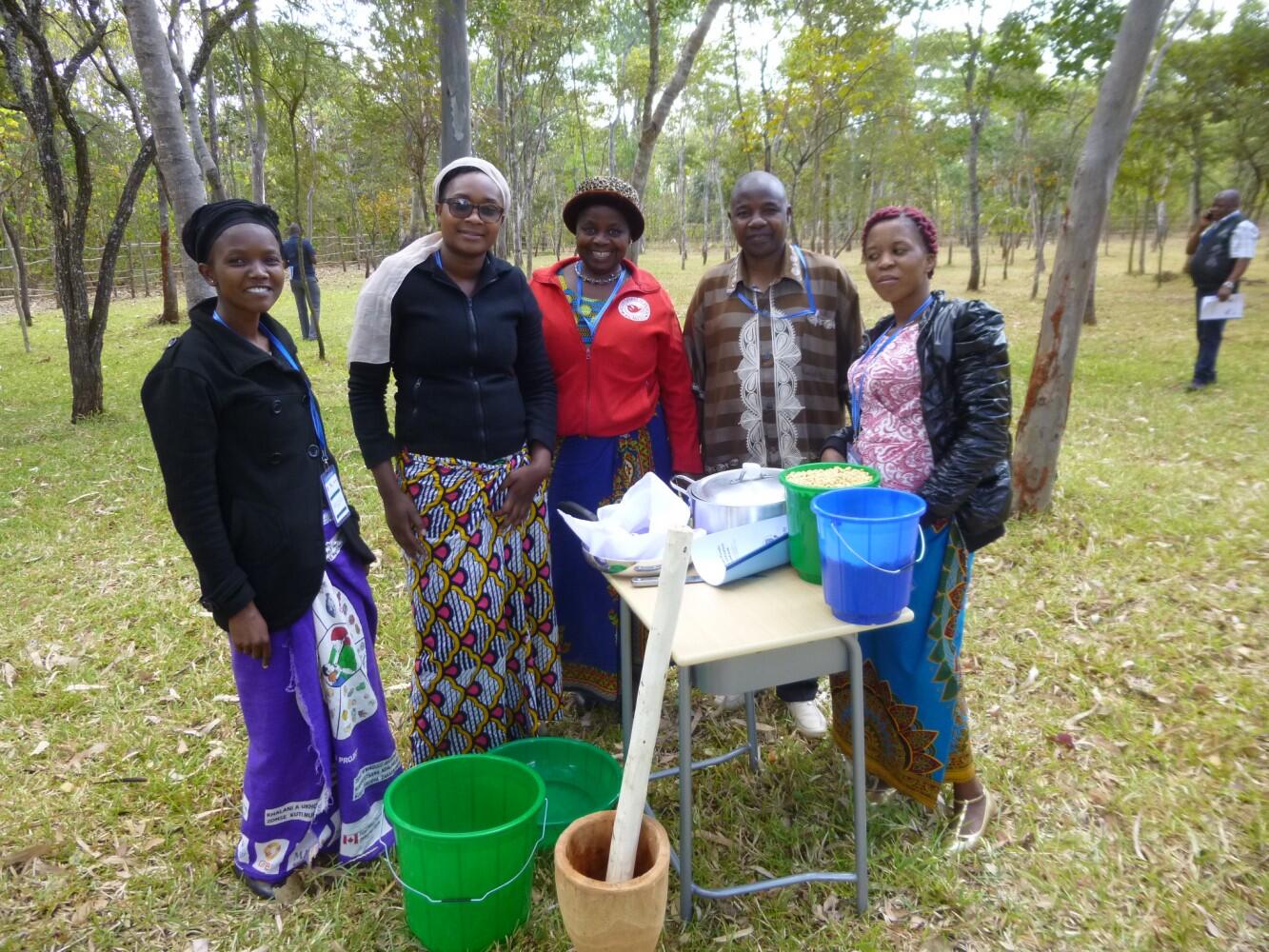 Soybean Innovation Lab and Agricultural Transformation Initiative partner to assess and develop nutrition interventions in Malawi
URBANA, Ill. – The Soybean Innovation Lab (SIL) was awarded a $335,005 grant from the Agricultural Transformation Initiative (ATI) to address malnutrition in Malawi. SIL's nutrition team is housed in the College of Agricultural, Consumer and Environmental Sciences at the University of Illinois. It is led by Juan Andrade, associate professor of global nutrition in the Department of Food Science and Human Nutrition, and Annette Donnelly, SIL program specialist. The team joins researchers from Lilongwe University of Agriculture and Natural Resources (LUANAR) led by Kingsley Masamba to identify locally grown and processed foods and assess their capacity to enhance smallholder farmer households' nutritional status by broadening dietary diversity throughout the calendar year.
The SIL Malawi Nutrition Assessment will determine appropriate nutrition interventions. Andrade states that the team is focused on "the critical drivers affecting the availability of delicious, inexpensive, nutritious, environmentally and culturally friendly, and safe food products available for smallholder households. We call this our DINES criteria."
In Malawi, approximately 37% of children under 5 years were malnourished, as of 2018. Over 80% of Malawians work in agriculture, which is 30% of the country's GDP. Climate shocks, market shifts, and unpredictable yields affect farmers' incomes and their household's nutrition. This is especially true for women and children. The Malawi market is complicated by its heavy dependence on tobacco exports, which, despite the decline in global demand, is largely grown by subsistence farmers.
The assessment is planned to begin with multi-sectoral focus groups and a stakeholder workshop to identify areas of concern and guide the assessment in a human-centered design process. Assessment recommendations will seek to dovetail existing programs and work with food agro-processors to bring nutritious foods to market and support smallholder farmers as they transition from tobacco to alternative crops. The combined team includes members with expertise in food safety, food manufacturing, gender, agronomics, smallholder farmers, food science, food value chains, nutrition, and agricultural economics.