Soybean Innovation Lab awarded $5 million to train Feed the Future Innovation Lab leaders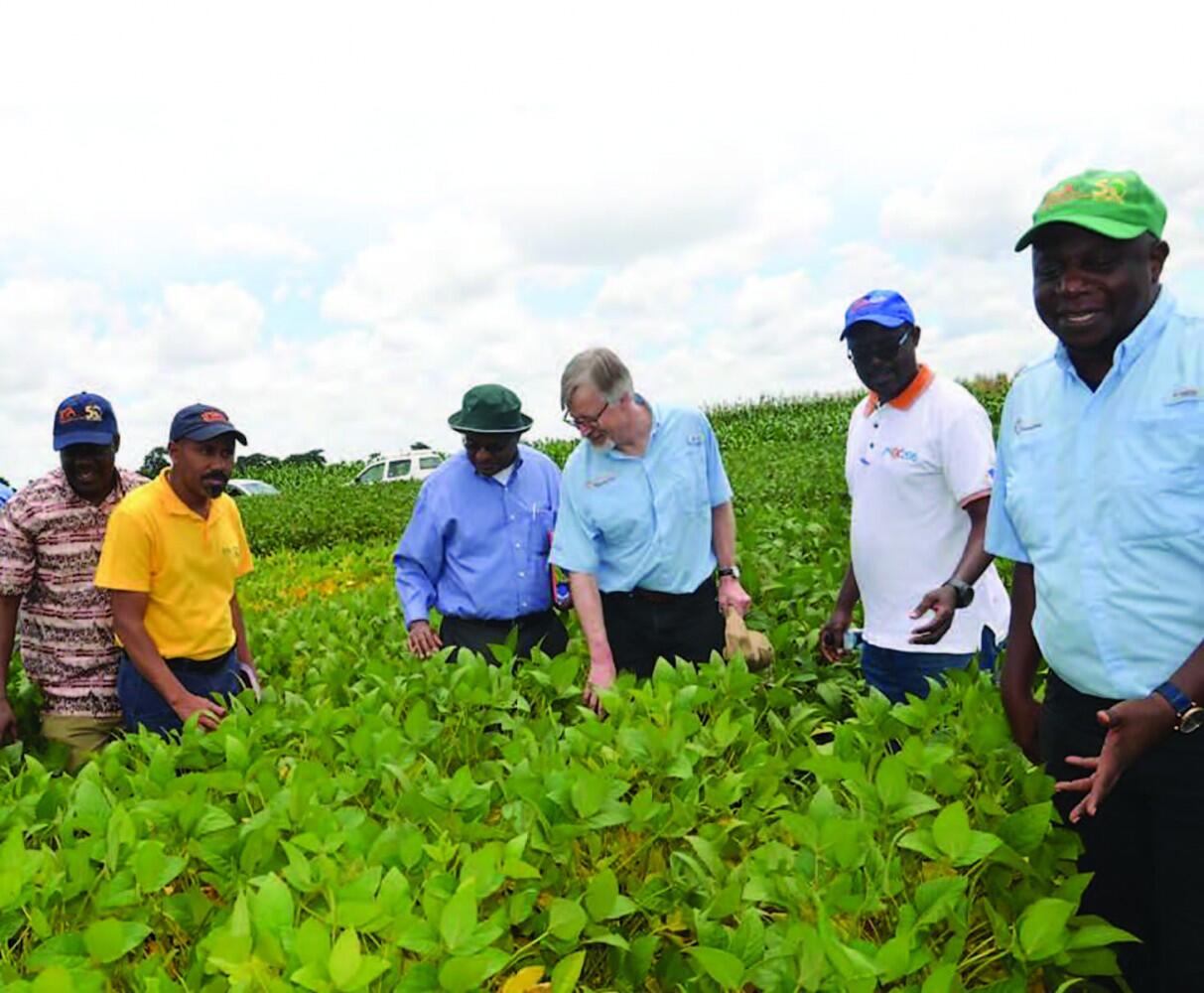 Soybean Innovation Lab awarded $5 million to train Feed the Future Innovation Lab leaders
URBANA, Ill. – The Feed the Future Innovation Lab for Soybean Value Chain Research (Soybean Innovation Lab, "SIL") at the University of Illinois has been awarded $5 million by the United States Agency for International Development (USAID) to train and empower other Feed the Future Innovation Labs to achieve sustained impact from their innovations. The new award, called "Innovation to Impact" (i2i) 2.0 utilizes an innovative instructional design curriculum and matched management system to support Innovation Lab technology managers as they seek to reduce poverty and malnutrition globally through uptake and scaling of their cutting-edge technologies.
The award builds upon a unique innovation-to-impact model developed by the Soybean Innovation Lab. It leverages SIL's demand-driven industrial research-for-development approach, which focuses on client needs first and works backward to build the products and services to directly improve their operations and organizations. Working across the soybean value chain, SIL has successfully brought innovations to scale by employing a model that involves listening to its clients and then working together to build a readily adoptable solution they can scale through their networks in the short and medium time frame.
The new $5 million award employs an advanced instructional design technique called "just-in-time learning." The web-based curriculum prepares Innovation Lab technology managers with the skill sets and knowledge to successfully bring their innovations to scale and impact through an understanding of the product life cycle stage gates, while also providing donors with a novel management system to measure and track returns on research investments.    
Innovation to Impact builds off an initial $1m investment by USAID in SIL to develop the beta version of the instructional design curriculum based on learnings from a cohort of Innovation Lab technology managers called the Innovation Team ("I-Team"). 
"The challenge for us as Innovation Lab managers is that we were trained in our PhD programs as researchers, so we are excellent at discovery–the first stages of the product life cycle," says Peter Goldsmith, Director of the Soybean Innovation Lab. "So, we need help if we are to take innovations through to impact­–the latter stages of the product life cycle. That is where i2i comes in. It is a mechanism to help us transition from being researchers to innovation managers."
Through this project, USAID's Bureau for Resilience and Food Security seeks to address the gap between research for development investments and the adoption of improved technologies by changing organizational culture with respect to research for development. 
The Bureau works with a host of partners to advance inclusive agriculture-led growth, resilience, nutrition, and water security, sanitation and hygiene in priority countries to help them accelerate and protect development progress. It leads coordination of the U.S. Government's Feed the Future initiative to achieve the goals of the U.S. Government Global Food Security Strategy to reduce hunger, poverty and malnutrition.
The Feed the Future Soybean Innovation Lab (SIL) works to improve food security and nutrition around the world. SIL is a team of technical soybean experts that provide evidence-based innovations, tools, and technologies across the value chain to enable sustainable livelihoods through profitable soybean production and utilization across Sub-Saharan Africa.
The Soybean Innovation Lab is housed in the Department of Agricultural and Consumer Economics (ACE), College of Agricultural, Consumer and Environmental Sciences (ACES) at University of Illinois.