Soybean Innovation Lab selected to lead new $1M initiative to maximize USAID impact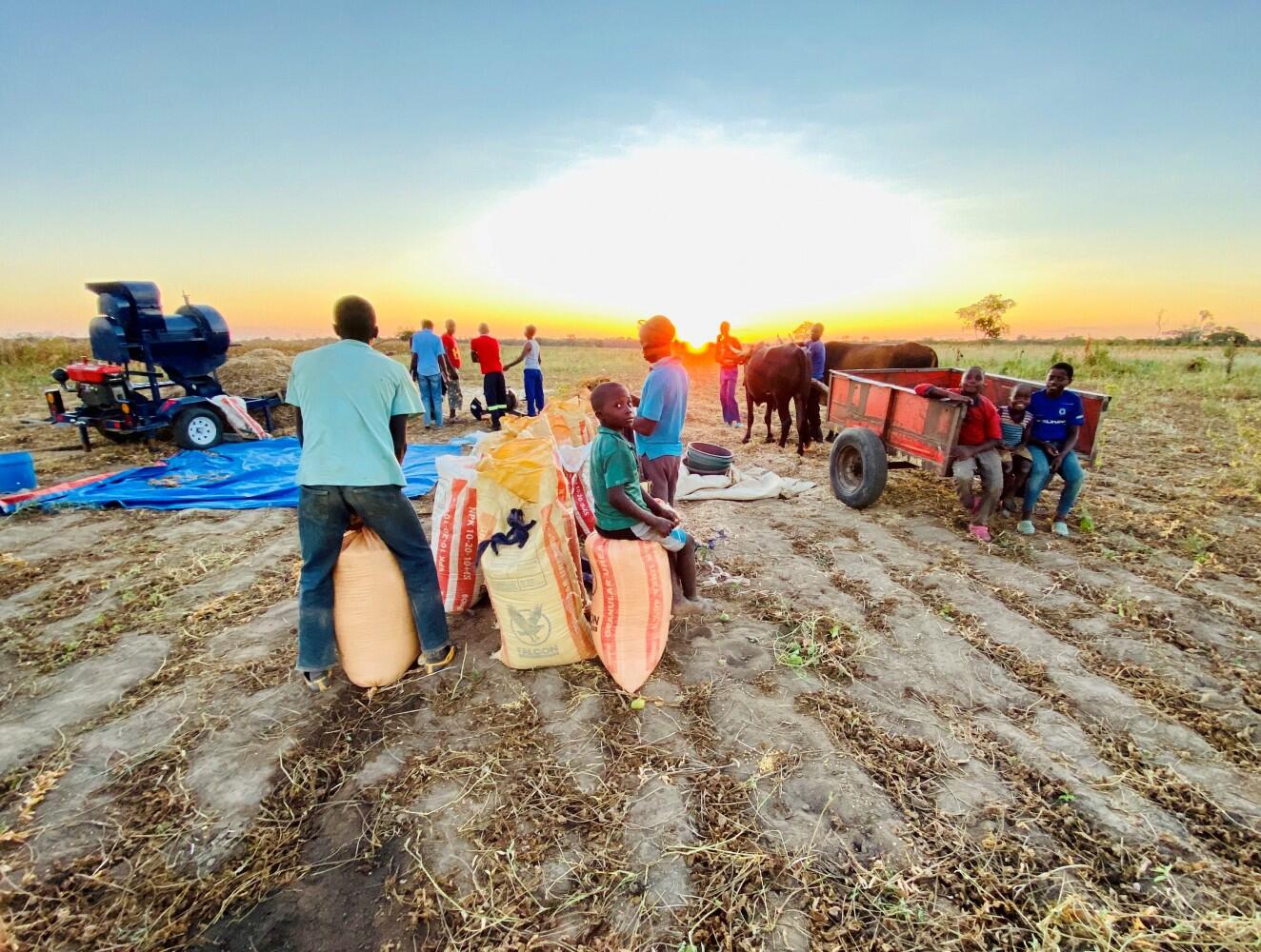 Soybean Innovation Lab selected to lead new $1M initiative to maximize USAID impact
URBANA, Ill. – The Soybean Innovation Lab (SIL) at the University of Illinois has been selected by United States Agency for International Development (USAID) to lead a new $1 million project — Innovation to Impact (i2i), as part of Feed the Future, the U.S. Government's global hunger and food security initiative. Efficient technology delivery for commercial uptake and economic sustainability requires a demand-driven industrial research framework.
USAID acknowledges SIL as a thought-leader in this methodology, successfully bringing several innovations from ideation to impact in Sub-Saharan Africa since the Innovation Lab launched at the University of Illinois in 2013. The i2i program will develop a toolkit of knowledge assets to guide other Feed the Future innovation managers on a pathway toward sustained uptake, scale, and commercialization of their technologies.
 "This new investment from USAID in the Soybean Innovation Lab has the potential to maximize the impact of development technologies on a global level," says College of Agricultural, Consumer and Environmental Sciences (ACES) Dean Kim Kidwell. "The University of Illinois is proud to partner with the other prestigious universities involved in this initiative to advance agricultural development through the sustainable uptake, scaling, and commercialization of agricultural innovations."
SIL has engaged a team of eight innovators including researchers from the Feed the Future Legume Innovation Lab at Michigan State University, the Livestock Systems Innovation Lab at the University of Florida, the Innovation Lab for the Reduction of Post-Harvest Loss at Kansas State, and the Peanut Innovation Lab at the University of Georgia to serve as co-creators of the i2i toolkit.
Each of the eight innovators will outline its processes from ideation to the current or final state of their technology through individual case studies. Together, these eight case studies will guide the structure and development of an interactive, problem-based learning platform that innovation managers can utilize to bring their technology from ideation to scaled uptake and commercialization in developing countries. 
"With our partners at S4 NetQuest, we will develop a web-based interactive toolkit to help USAID meet its goal of sustained impact and partner self-reliance," says i2i Principal Investigator and SIL Director Peter Goldsmith.
Since the start of the initiative, Feed the Future has invested in agricultural research to develop technologies that will make a lasting, sustainable impact in communities abroad and here at home. The i2i toolkit will support Feed the Future innovators from ideation to commercialization. USAID selected Soybean Innovation Lab to lead the i2i project, based on its notoriety of success in scaling and commercializing development technologies.
The University of Illinois will host a virtual event on Thursday, September 17 at 10 a.m. CT to announce this new initiative. All members of the media, University community, local government, and general public are encouraged to attend. Register to attend this event online.
About Soybean Innovation Lab
The Feed the Future Soybean Innovation Lab (SIL) works to improve food security and nutrition around the world. SIL is a team of technical soybean experts that provide evidence-based innovations, tools, and technologies across the value chain to enable sustainable livelihoods through profitable soybean production and utilization across Sub-Saharan Africa.