Soybean Innovation Lab releases new guide to African soybean seedborne diseases and pests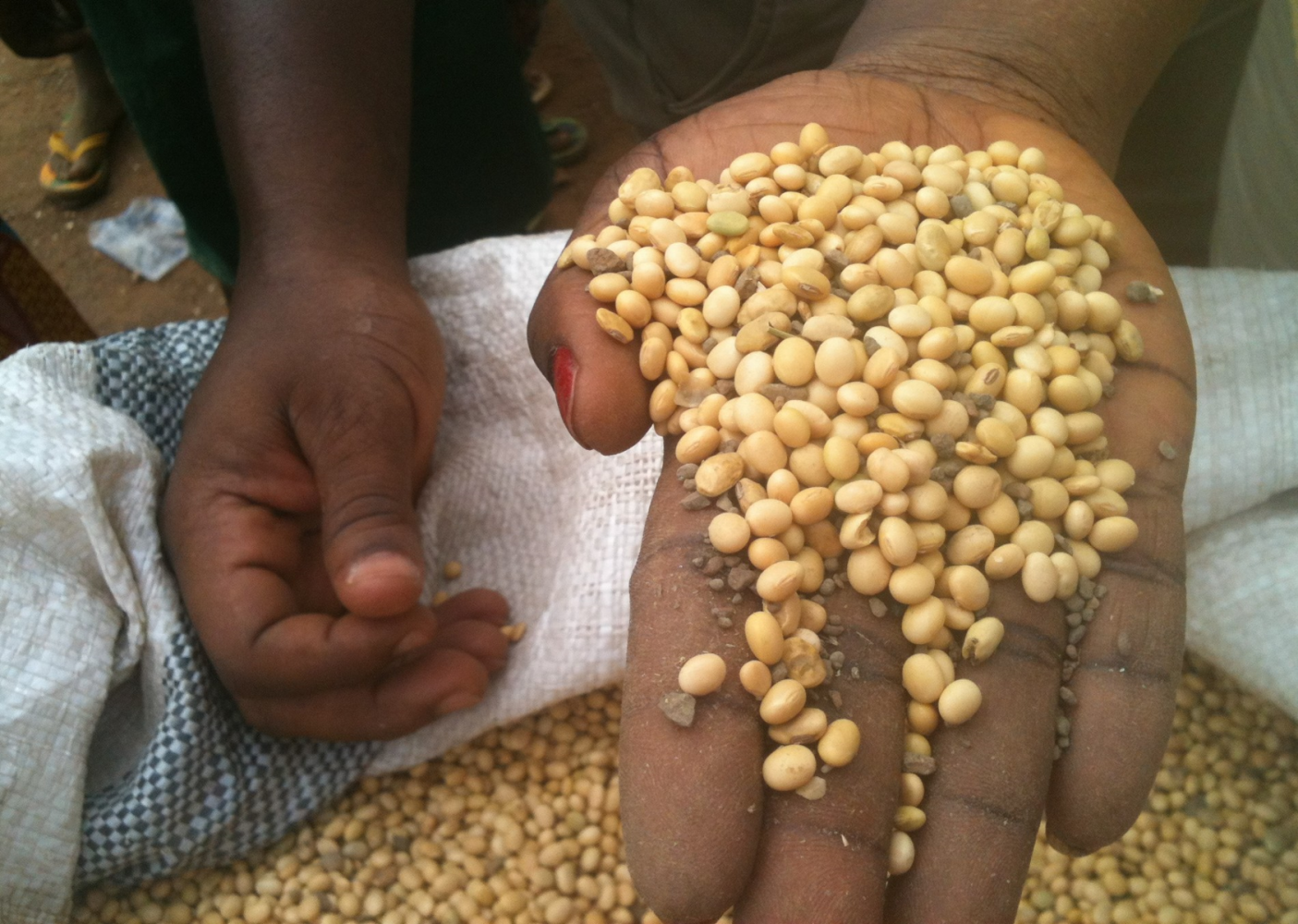 Soybean Innovation Lab releases new guide to African soybean seedborne diseases and pests
URBANA, Ill. – The Soybean Innovation Lab (SIL) developed a new Guide to African Soybean Seedborne Diseases and Pests for use by African seed companies, seed multipliers, research institutions, and soybean processors, whose operations demand high-quality seed. Identifying the causes of decreased seed health, which translates to poor germination, low yields, and decreased profitability, is key to building a successful soybean industry in Africa.
The newly released guide provides guidance on visual seed rating, basic and advanced germination tests, and microbe identification to ensure good seed viability and vigor. 
"This guide was developed to help anyone interested in performing their own seed evaluations. This includes seed technologists or researchers interested in seed health and certification. We hope to give people the tools and resources to problem solve any areas of seed health they may be struggling with," says guide co-author Michelle Pawlowski, research specialist with the Soybean Innovation Lab.
SIL works with partners in 22 African countries to provide training on the importance of adequate seed health for improved production and profitability. Evaluating seed from 33 locations across 6 countries, SIL found that on average, 47% of seed being used was infected with either bacteria or fungi, and 22% of sampled seed had visible symptoms of pathogen infection, pest feeding, or mechanical damage with some locations averaging 50% visibly damaged seed. For a seed lot to be considered acceptable quality, it has to have a germination rate of over 80%, ideally above 90%, and less than 10% damaged or discolored seed.
"The guide is composed of original imagery recorded from seeds grown in Africa and provides some unique information about seedborne pathogens and pests," notes guide co-author Glen Hartman, plant pathologist for USDA Agricultural Research Service (ARS),
Poor germination and seed quality affect the African soybean value chain, from the smallholder producer level to commercial-scale production to research institutions and seed companies. At the smallholder level, most farmers use saved seed and improper storage, leading to mold and pest issues, and poor germination. SIL's SMART Farm trials across Africa have shown that by using a basic bundle of certified seed and good management practices, farmers can double and triple yields, and increase profits by 4 times.
Hartman and Pawlowski co-authored the guide to provide a needed training and identification tool for partners operating across the soybean value chain in Africa.
The Soybean Innovation Lab is in the College of Agricultural, Consumer and Environmental Sciences (ACES) at the University of Illinois.