Fifteen new faculty members join ACES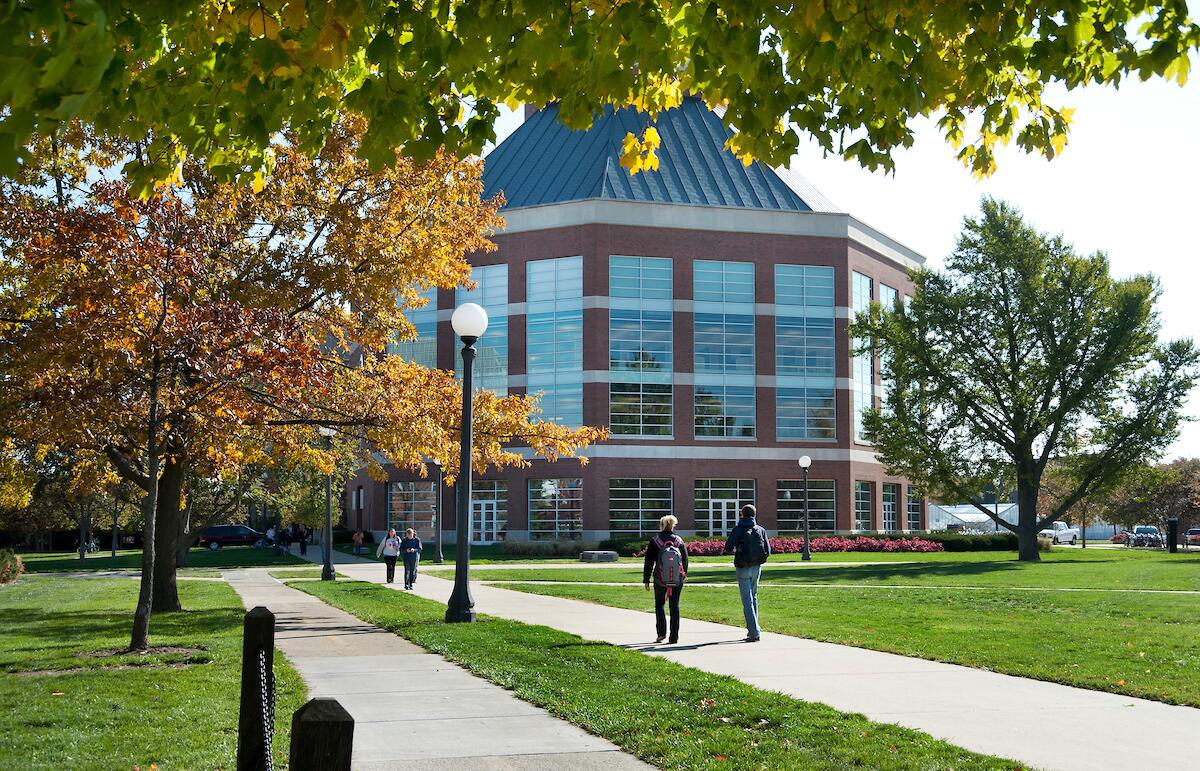 Fifteen new faculty members join ACES
URBANA, Ill. – This fall, 15 new faculty members join the College of Agricultural, Consumer and Environmental Sciences at the University of Illinois. Their expertise will add to the existing strengths in six academic departments, college administrative units, and University of Illinois Extension, which is housed in the college.
"We are excited to welcome talented new faculty into the College of ACES family. This group will help to set the tone for the future of the college as we work to solve critical challenges of our time with innovative, real-world solutions," says Kim Kidwell, dean of the College of ACES.
Anna Ball, new associate dean of academic programs and professor in the Department of Human Development and Family Studies, is a nationally recognized educator and scholar known for excellence in pedagogical research emphasizing student-centered learning.
"The Office of Academic Programs is committed to excellence in the academic trajectory from when we first recruit and engage new students to ACES, through transformational experiences to support student success, and career development and placement support at the end of the academic cycle," Ball says. "I relish the opportunity to utilize my expertise in engaging faculty as a community of scholars for learning, teaching, and curricular innovations."
Three new faculty hold joint appointments with departments and Extension: Allen Barton (human development and family studies), Courtney Cuthbertson (human development and family studies), and Josie Rudolphi (agricultural and biological engineering).
"We heard very clearly from the field that expertise in substance use, mental health, and safety were needed. Partnering with our academic units to fill these gaps, we will be better able to address major issues facing farmers, farm families, and rural and urban communities like the opioid crisis, depression, and stress that compromise occupational health, safety, and daily living," says Shelly Nickols-Richardson, associate dean and director of Illinois Extension and outreach. "These joint appointments will facilitate a closer connection between faculty specialists and field staff to assist with on-the-ground programming."
Cuthbertson and Barton have expertise in individual and family resiliency in the context of opioid use, including community-level interventions and prevention through strong family relationships.
Rudolphi's area of expertise is agricultural safety and health, a natural fit for many Extension efforts. She is joined in the Department of Agricultural and Biological Engineering by Deepak Kumar, who focuses on optimization of biofuels and biomaterials, and Jorge Guzman, who studies hydrology.
The Department of Agricultural and Consumer Economics welcomes William Ridley, who studies international trade, intellectual property rights, and technology transfer.
Three new faculty join the Department of Animal Sciences, including reproductive biologist Matthew Dean, neuroimmunologist Daniel McKim, and meat scientist Bailey Harsh.
The Department of Crop Sciences has hired four new faculty: Juan Arbelaez-Velez and Jessica Rutkoski, small-grains specialists with international connections; Chris Harbourt, an ag-tech entrepreneur who will add value to the CS + Crop Sciences degree program; and Julie Zilles, an agricultural microbiologist and expert in science writing and communication.
"In the Department of Crop Sciences, we are adapting to evolving agricultural production practices, changing climates, and developing markets, and recognize our graduates will need new skills to excel in an evolving workplace. Each of these hires uniquely addresses those needs," says Adam Davis, department head for crop sciences.
Finally, food scientist Sihui Ma joins the Department of Food Science and Human Nutrition as a lecturer and undergraduate advisor.