Together, we can enrich humanity and boost global prosperity.
"ACES welcomes industry partnerships to drive global scholarship and innovation.
Our college is a global agricultural powerhouse. Tap into our facilities and expertise to propel your industry forward, cultivate an exceptional workforce, and foster opportunities for advancing agricultural innovation."
-Germán Bollero, Dean
Title

Innovations & Impact
Body
The ACES Impact Report highlights ways our students, faculty, staff, and alumni are shaping the future of food, communities, agriculture, and the environment.
Let's Connect!
Amy Fruehling
Sr. Director Corporate & Foundation Relations
We work with organizations of all sizes to identify and build strategic plans that meet your goals and maximize the value of College partnership.
Join us in helping the world thrive!
Please feel free to email me at afruehli@illinois.edu or call (217) 265-4045 to see how our goals align.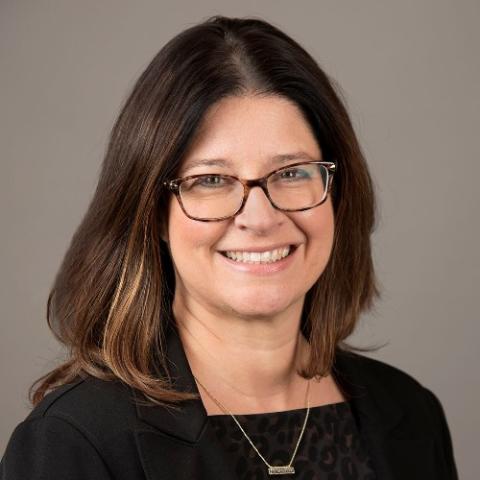 Ways to Participate
Student Engagement, Access, & Support

Build your brand on campus and create a robust pipeline of career-ready student talent.

Scholarship/Academic Experience

Donations from alumni, corporate partners, and supporters allows ACES to award over $3.5 million in merit-based scholarships annually. These funds are critically important to encouraging academic study at our college.

Student Organizations

Student organizations provide exposure to students with specific interest areas as well as a venue for your company to contribute to students' professional development. We can help you choose from more than 40 student organizations in ACES to meet students that align with your organization's interests.

presentations on professional and technical topics
networking with students at events and activities
providing financial support for activities or scholarships
welcoming students for tours or professional development programs

Experiential and Collaborative Learning

Hands-on experiences enrich classroom learning and build awareness with target student populations.

Diversity, Equity & Inclusion

Help us in extending the understanding of agricultural education to everyone, in rural and urban areas. Together we can create more access and diversity in ACES education.
Research & Innovation

Research and innovation are at the heart of ACES. Partner with faculty, researchers and students to improve global prosperity and scientific breakthroughs that help make lives better.

Organizations can sponsor research at ACES:
Workforce Development

ACES offers your employees the opportunity to cultivate their skills through customizable and flexible online learning. From upskilling employees to specialized training on systems and equipment, ACES leads the way in agricultural education.

Non-credit workshops, webinars and certificates
Credit bearing courses to earn advanced degrees and specializations
Statewide Outreach & Service

Support youth and community programming throughout the state. Illinois Extension provides access to education and programs across the state that build better communities where your businesses can thrive.

There are 4-H clubs in all 102 counties in Illinois, giving youth from rural and urban areas alike the opportunity to have hands-on experiences to learn and explore.
Investment & Philanthropy

Private support plays a vital role in our land-grant mission of education, research and outreach. Philanthropic contributions are recognized in a variety of ways, including branding and marketing opportunities.

Facility development and upgrades are essential for research and innovation. Contributions that support these projects support our students and prepare them to enter the workforce.
Programmatic Support:

Support student and faculty programs from assisting with outreach initiatives to supplying equipment to address research needs.
Expand the benefits of agricultural education to more through 4h, Extension, and summer programming
Faculty Support for research can be for specific research projects, unrestricted for various projects, or even in the form of equipment loans or donations.
Title

ACES Partner Resources