Students in this concentration become experts in the economics of public policy in general and in its application to specific areas of interest.
Undergraduate Major
Students majoring in Public Policy and Law will learn the legal and institutional structures in which policies are developed, the analysis of the economic impacts of policies, and special circumstances of public policy and law regarding the environment, consumers, the agricultural sector, and international relations.
Develop deep knowledge and essential skills to thrive in groups of all kinds
Conduct independent analyses of federal, state, and local policies
Understand policy development and history and how to affect change through public-interest groups, industries, and various levels of government
Become an expert on law and public policy related to food and agriculture, environment and natural resources, consumers, and international relations
Delivery: In-Person
Department: Agricultural & Consumer Economics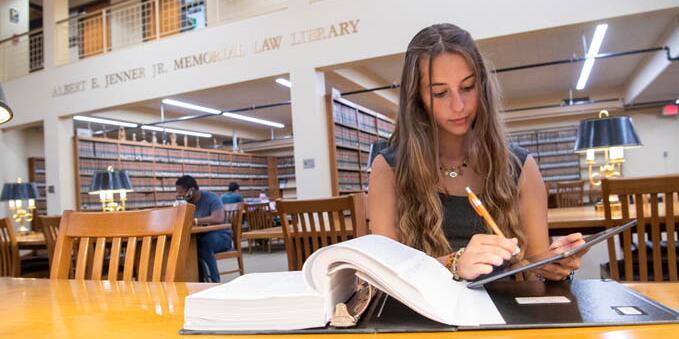 Subtitle
Choose Your Path
Body
Design, influence, and advocate for policy in legislative offices, government agencies, regulated industries, and non-governmental organizations. Earn your degree in a supportive environment where you'll receive the personalized attention that nurtures big dreams… for big impact.
Looking for another degree or certificate?