ACES faculty selected for new IHSI Emerging Research Leaders Academy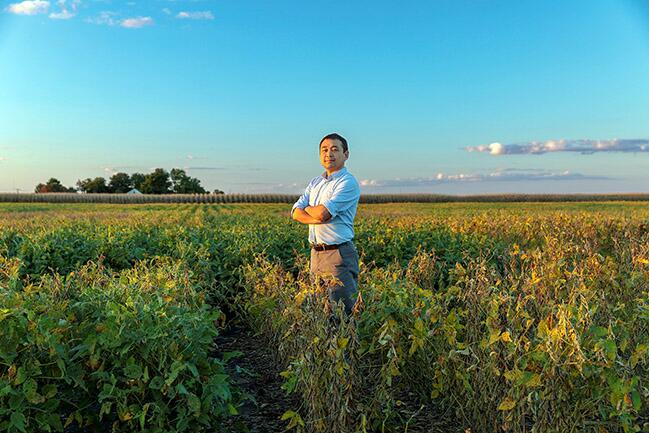 Kaiyu Guan
Kaiyu Guan, associate professor in the Department of Natural Resources and Environmental Sciences, founding director of the Agroecosystem Sustainability Center, and Blue Waters professor in the National Center for Supercomputing Applications, has been named among the first cohort in a new campus program for mid-career faculty: the Emerging Research Leaders Academy, hosted by the Interdisciplinary Health Sciences Institute (IHSI). 
With support and input from multiple campus partners, IHSI developed a year-long program that provides vital leadership and team science training to help faculty pursue large, multi-PI grants, lead campus research initiatives, enhance their own research programs, and ultimately position Illinois for research excellence.
Throughout the Fall 2023 and Spring 2024 semesters, participants will attend a series of monthly, in-person workshops on topics such as strategic leadership, mentoring, building diverse and inclusive teams, effective research communication, and leading and managing teams. Each participant will also develop a five-year action plan and receive recognition as an Emerging Research Leadership Scholar upon completion of the program.
IHSI received over 50 nominations from department heads and directors associated with more than 35 units across campus. From those nominations, fifteen outstanding participants were chosen for the inaugural cohort. IHSI is proud to introduce the first cohort of the Emerging Research Leaders Academy.
To learn more about the program and its participants, read the full announcement from IHSI.