ACES student among Humanities in Action scholars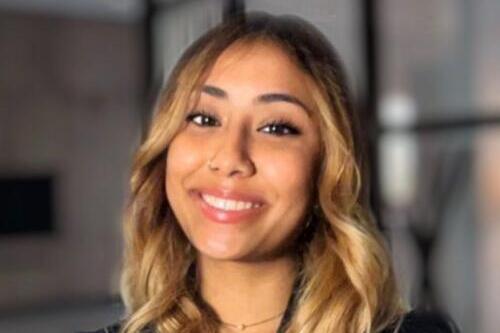 Araceli Urbina
We CU and the Humanities Research Institute (HRI) are proud to announce the 2023–2024 Humanities in Action scholars who will begin the program in the fall. The new cohort is composed of five students from the colleges of Liberal Arts and Sciences, Applied Health Sciences, and Agricultural, Consumer and Environmental Sciences (ACES).
Now in its second year, the Humanities in Action program (HIA) aims to remove some of the financial barriers that prevent undergraduate humanities students from taking advantage of community engagement opportunities. Selected by a competitive application process, HIA scholars are then matched—through the Community Learning Lab in the School of Social Work—with a community partner to address a vital area of need in the Champaign-Urbana community. The students also attend workshops to strengthen their community partnerships and build connections with like-minded peers, and will learn more about HRI's opportunities and the broader community of humanists at Illinois.
Among the scholars is ACES student Araceli Urbina (class of 2025), who is majoring in human development and family studies with a concentration in child health and well-being and a minor in Latina/Latino Studies. She is a member of the Human Development and Family Studies Ambassadors and a volunteer teacher assistant and tutor for a second grade classroom at Champaign Unit 4 School District's only school-wide Spanish-English Dual Language Program, International Prep Academy. As an advocate for biculturalism, Araceli is particularly interested in efforts that aid in closing the enrollment and attainment gap between Hispanic and white students in higher education.