Bollero to lead College of ACES as interim dean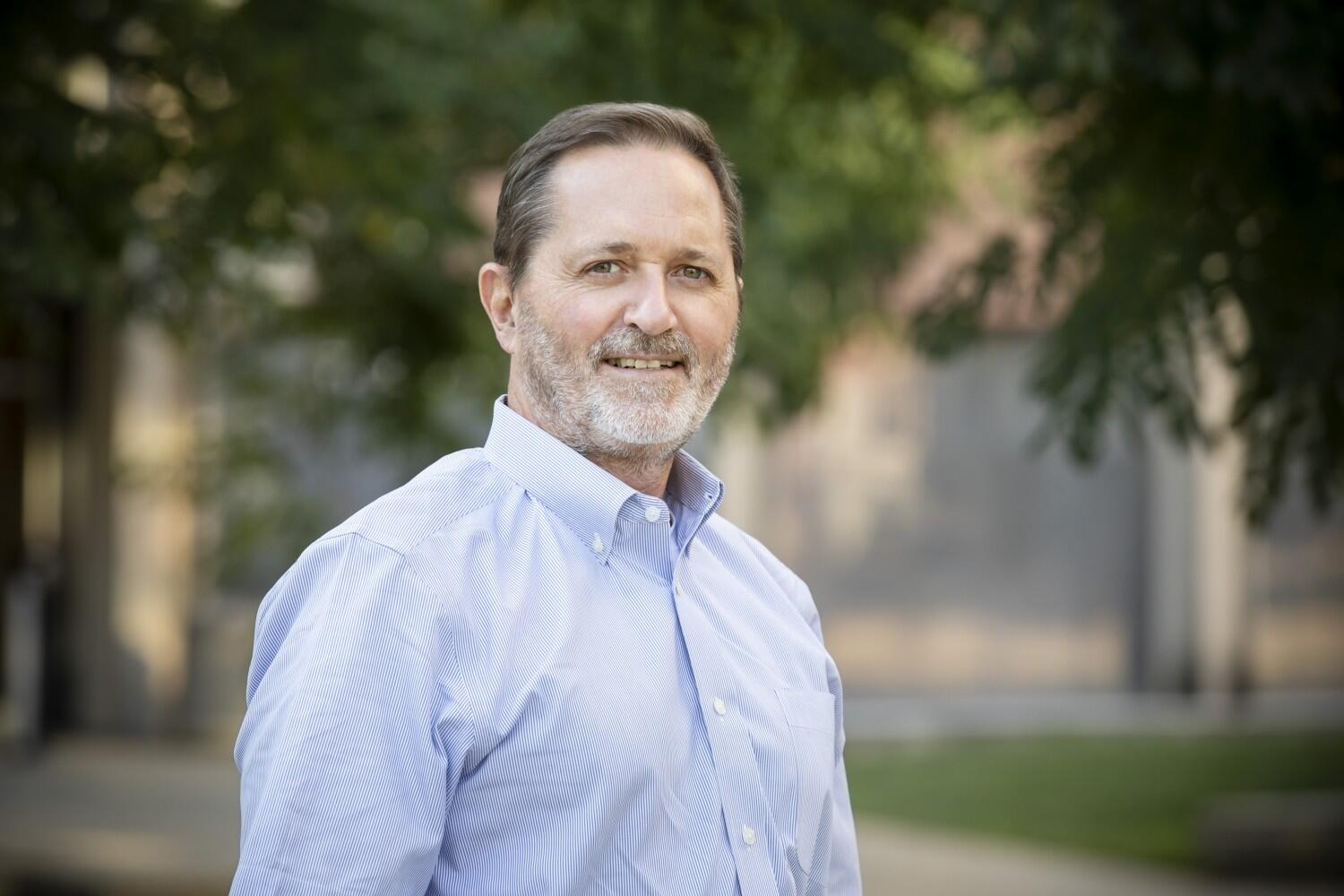 Bollero to lead College of ACES as interim dean
URBANA, Ill. – The University of Illinois this week announced Germán Bollero as the new interim dean designate of the College of Agricultural, Consumer and Environmental Sciences, pending approval by the Board of Trustees.
Bollero transitions to the role after more than a decade of administrative leadership in the college, serving as associate dean of research and department head for the Department of Crop Sciences.
"The excellence of his scholarship, his commitment to the convergent research culture of Illinois, and the respect he has earned across our entire campus made [Bollero] a clear choice to serve in this critical role," says provost and vice chancellor for academic affairs Andreas Cangellaris in his announcement. 
Bollero has been part of ACES for nearly 30 years, earning both master's and doctoral degrees from the Department of Agronomy (now crop sciences) and joining the faculty in the department in 1998. The Department of Crop Sciences remains his tenured home.
"I am constantly inspired by the extraordinary quality and commitment of the ACES faculty, staff, and students that make up the foundation of this great college. I am thrilled to work collectively with the ACES family in defining the future of research, teaching, and extension for food, agriculture, natural resources, and healthy communities," Bollero says. 
Anna Ball, associate dean for academic programs, says, "Dr. Bollero will serve ACES well in the interim dean role. He is a steadfast supporter of experiential education for our students and translational research for our faculty, their teams, and our world. The ACES leadership team stands ready to partner strongly with him through this transition."
Bollero succeeds Kim Kidwell, who began her role as associate chancellor for strategic partnerships and initiatives in the chancellor's office on Sept. 16, 2021. Kidwell, the first female dean of the college, started in the role in 2016. Her initiatives raised visibility of ACES across all stakeholder identities, increased enrollment, completed major infrastructure projects, and secured major donations, including the $45M gift to fund the Doris Kelley Christopher Illinois Extension Center. 
A national search for the next permanent ACES dean will commence this fall.