Bollero named College of ACES dean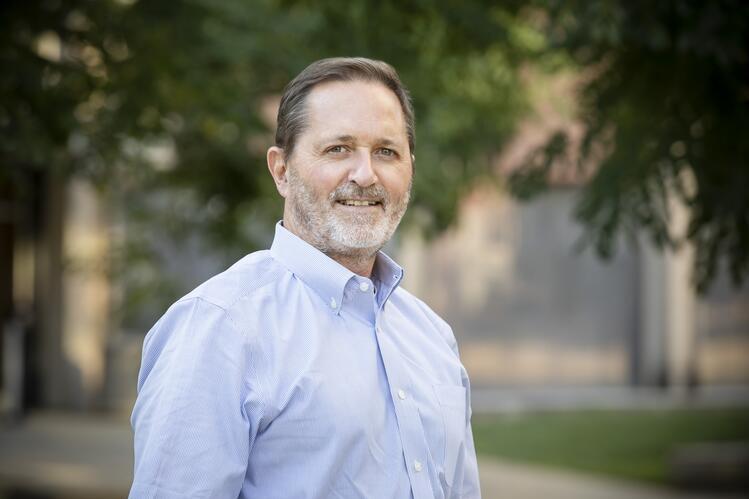 Germán Bollero
CHAMPAIGN, Ill. — Germán Bollero will be the next dean of the College of Agricultural, Consumer and Environmental Sciences at the University of Illinois Urbana-Champaign, pending approval by the University of Illinois Board of Trustees. The appointment takes effect April 16. Bollero's title will be dean designate until board approval.
Bollero has served as the interim dean of ACES since September 2021. Previously, he served more than a decade in leadership in the college, most recently as the associate dean of research and director of the Illinois Agricultural Experiment Station, and as head of the Department of Crop Sciences.
"Along with his considerable skill, experience, and passion, Interim Dean Bollero has been a member of the ACES family for over 30 years," said Interim Vice Chancellor for Academic Affairs and Provost William Bernhard. "His commitment to research at this university, his people-centered approach to leadership, and his ability to listen and engage various stakeholders will make him an outstanding leader in this role."
Bollero received a bachelor's degree in agronomy from the National University of Rosario, Argentina. After earning both a master's degree and Ph.D. from the U. of I. Department of Agronomy – now Crop Sciences – he was a professor in the Department of Plant Science and Landscape Architecture at the University of Maryland, College Park. After serving in that role for two years, he joined the ACES faculty as an assistant professor of biometry and cropping systems in 1998. The Department of Crop Sciences remains his tenured home.
Bollero is internationally recognized for his scholarship on biometry and cropping systems. His research focuses on utilizing advanced statistical methods to define, quantify, and find solutions to increase productivity of cropping systems, while providing environmental services. His teaching, service, and research contributions have placed him on the Incomplete List of Teachers Ranked as Excellent by Their Students dozens of times and earned him several ACES awards. Bollero was selected as a member of the ACES Academy of Teaching Excellence and was in the first class of the ACES Global Connect program. He is a Fellow of the Crop Science Society of America and the Agronomy Society of America.