Owen Roberts is new Ag Communications director, expands program's global focus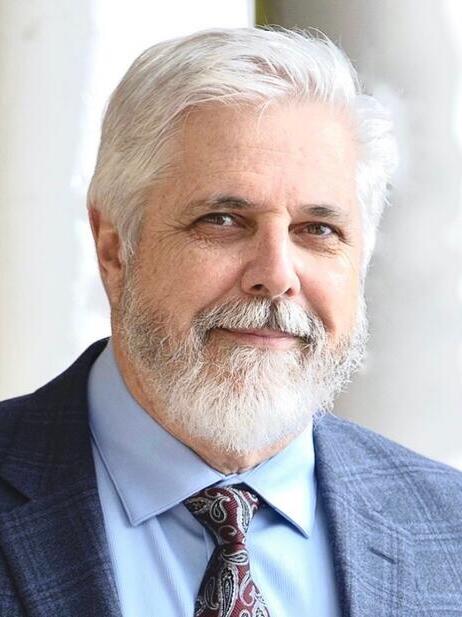 Owen Roberts
URBANA, Ill. – Owen Roberts has been named director of the Agricultural Communications program in the College of Agricultural, Consumer and Environmental Sciences (ACES).
Roberts, who joined the Agricultural Communications faculty in December 2020, has extensive experience as an agricultural journalist and communications instructor. His vision for the program is to expand the focus on international communications, skill development, and critical thinking.
"This is a rekindling of the way things evolved in the 1960s and 70s under Jim Evans' tutelage. Professor Evans was a pioneer in ag communications and he had a major interest in global awareness and global development. So for me to follow the path that he started is really an honor," Roberts says.
Evans, now professor emeritus of agricultural communications and journalism, says Roberts brings depth and insight to directing the agricultural communications program.
"His honored and signature style of teaching helps students connect what they study in class with what they can do in life. And his vision for leading this program stretches to advancing the skills and effectiveness of professional rural journalists and communicators in their important mission throughout the world," Evans states.
Agricultural Communications is housed in the Agricultural Leadership, Education and Communications (ALEC) program under the Office of Academic Programs in the College of ACES.
"There are a number of outstanding agricultural communications programs around the nation. What is a sweet spot for us and really sets the University of Illinois apart is global awareness and educating students through an international perspective,"  explains Anna Ball, ACES associate dean for Academic Programs and executive director of ALEC.
Adds Roberts, "Illinois is such an agriculturally productive state with major exports, so it makes sense to have students exposed to global issues."
Before joining ALEC, Roberts held a position as research communications director at the University of Guelph, where he taught agricultural communications and served as editor of the university's research magazine. He is active as a journalist in print and online media, and he is a monthly columnist for Prairie Farmer, helping ag producers tell their stories. 
Holly Spangler, Prairie Farmer editor and ag communications alum, says, "As an agricultural journalist, I couldn't be more excited about the professional, skill-based experience Dr. Owen Roberts is bringing to ag communications students at the University of Illinois. He's incorporating real-world writing experiences into the classroom, and introducing students to agricultural communications around the world."
Roberts is past president of the International Federation of Agricultural Journalists (IFAJ), a global organization with more than 5,000 members in 60 countries. He also leads an IFAJ task force aiming to provide recommendations for education, training, and professional development programs for agricultural journalists worldwide.  
"In my professional life I have found that if I know journalists or communicators in the countries I'm reporting on, I can get so much of a better story by speaking to those individuals. Colleagues will be very helpful and contributory to whatever you are undertaking," he states. "As the president of IFAJ, I worked to promote collegiality among journalists from different countries. And I am trying to bring that type of collegiality in international journalism to our program."
Roberts has created a course in International Agricultural Communications, which aims to provide students with a global perspective through interaction with journalists and professional communicators around the world.
"Every week, the students take the lead in putting on a session about agriculture in a particular country. And then we have a guest speaker from that respective country visit us either by zoom or in person to talk about the way agriculture is communicated in that country," Roberts explains. "The thread running through these conversations is freedom of the press, because that is the tenet of journalism. And how does this prevail throughout agricultural journalism and communications globally?"
The program also offers a course on social media management, which emphasizes critical thinking skills.
Another new course Roberts created is Publication Development and Production, where students create their own magazine, the Morrow, which is available online and in print.
"Having students publishing their own magazine teaches the kinds of skills that make them eminently employable," Spangler says. "That's good news for folks like me who want to hire U of I ag com grads, and it's good news for every agriculturist who will benefit from their communication skills. As an alum, I'm exceptionally excited about the direction that Dr. Roberts is taking the program."