5 Questions: Meghan Clodfelter, ACES coordinator of alumni engagement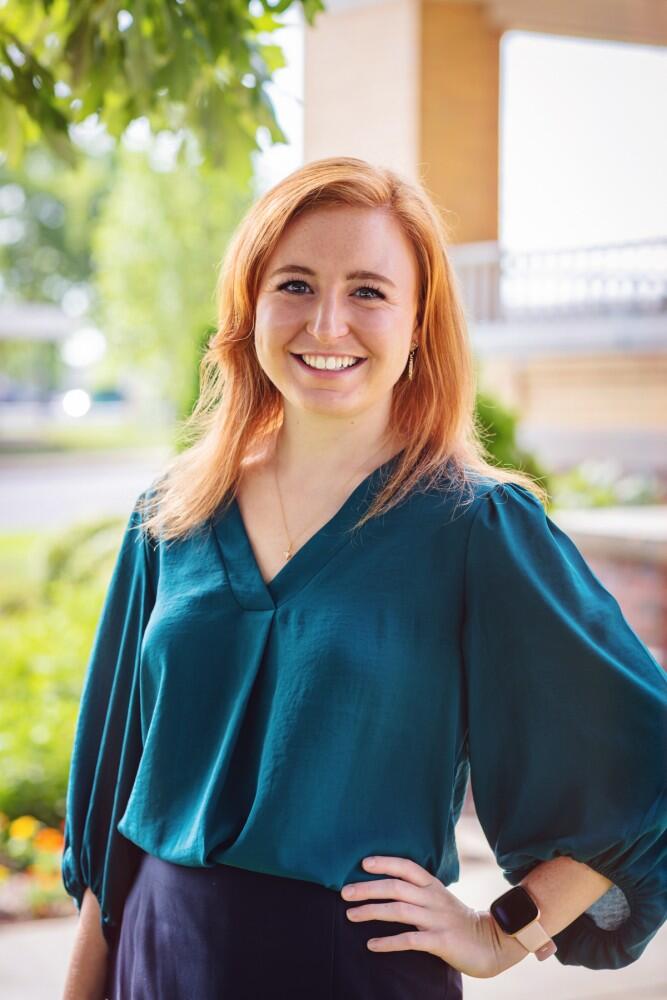 5 Questions: Meghan Clodfelter, ACES coordinator of alumni engagement
Where did you grow up? Do you have an agriculture background? If so, describe.
I grew up in Sterling, Illinois on a 14-acre farmette where there was always a new project to do.  My involvement in 4-H (local club, county ambassadors, and federation officers) kept me busy, and I loved assisting with our Farm Bureau's Ag in the Classroom program. My summers consisted of hog shows, and my brother and I even raised popcorn to sell to our community!
When did you know what your career path would be?
This question makes me laugh because it's certainly been a winding road to get me here! I worked in a landscape design office, for a futures commission merchant, as a Disney World concierge, and finally ended up at Millikin University in Decatur in their office of alumni and development. I never pictured myself working in advancement, but it didn't take long for me to fall in love with it! Being able to see how alumni involvement directly impacts the student experience, and then in turn seeing those students develop a love for their alma mater that lasts long after graduation, showed me that this is exactly where I need to be.
What the best part of working at ACES?
Much of my U of I undergraduate experience was spent surrounded by ACES students and faculty. I was always so impressed by how driven and accomplished my peers were. Now that I work with ACES alumni, I don't think I'll ever grow tired of seeing just how spectacular our network truly is. It's also a bonus that several of these amazing individuals are people I know personally, which makes my role as ACES Coordinator of Alumni Engagement even more fun!
What's your favorite place on campus?
I would have to say Memorial Stadium on game day. There's just nothing like it!
What do you like to do when you're not working?
I love food; therefore, I also love cooking. Some of my other favorite activities are line dancing, any sort of trivia night, hiking outdoors, and calligraphy!