ACES hosts Indonesian delegation, plans future collaborations and exchanges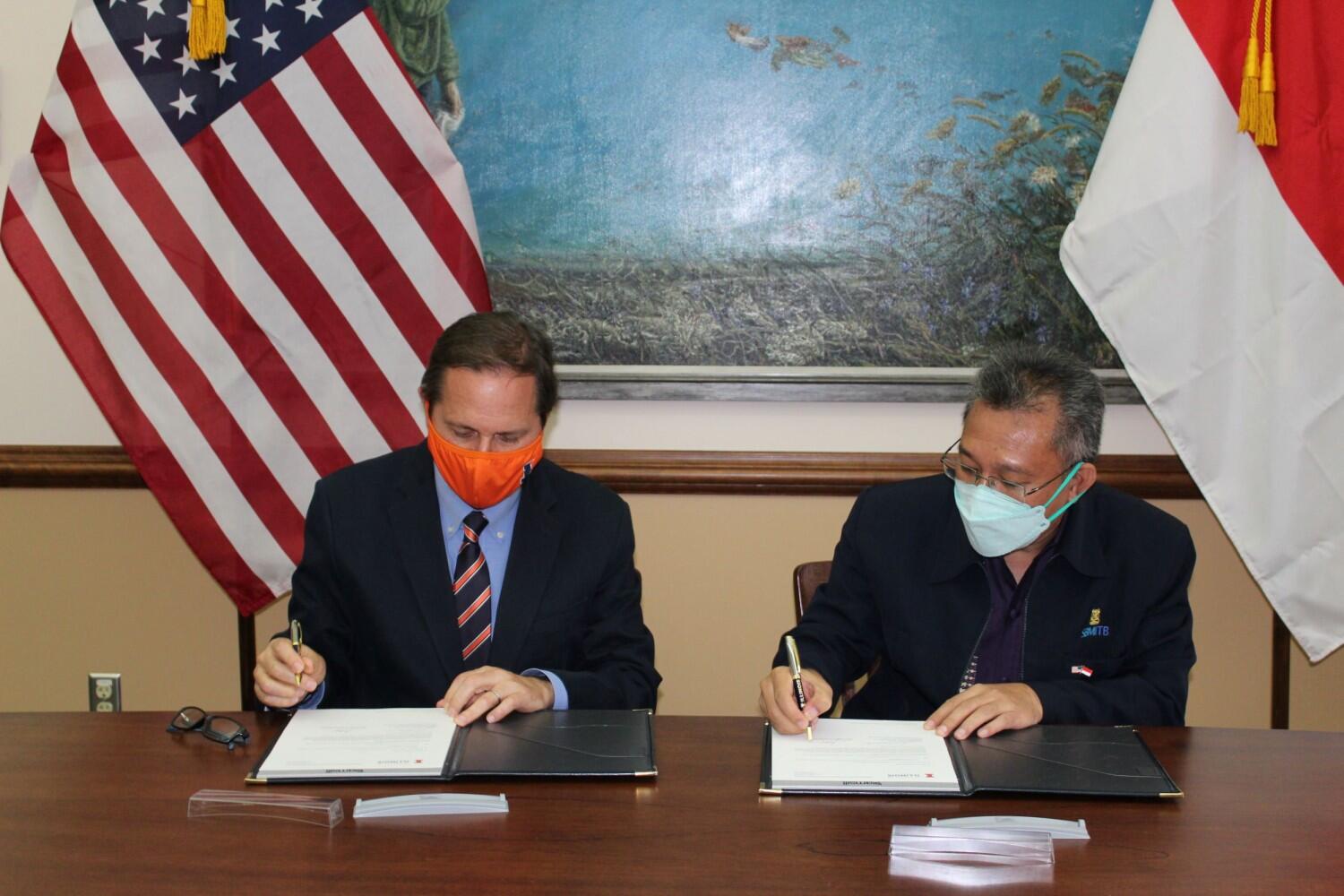 ACES hosts Indonesian delegation, plans future collaborations and exchanges
A distinguished delegation of Indonesian officials visited the University of Illinois campus in October to begin discussions towards future student exchanges and faculty research partnerships.
The delegation included representatives from the Coordinating Ministry for Maritime and Investment, Del Institute of Technology, Government of North Sumatra, and the Consulate General of the Republic of Indonesia in Chicago.
"The College of ACES at last count is working in 76 countries but we currently have no official collaborations in Indonesia; this partnership is a valuable opportunity to add to our international portfolio," says Associate Dean of International Programs Mary Arends-Kuenning. 
Indonesia is the world's fourth most populous country. 
Related: Survey shows ACES is working in 76 countries
The Indonesians met with leadership from ACES International, ACES Academic Programs, and the heads of ACES departments. The visitors also toured the Experimental Farm, the Feed Technology Center, the Solar House, and the Institute for Genomic Biology.
"The Indonesian government, through the Del Institute, is especially interested in sending a steady number of both undergraduate and graduate students to the College of ACES in an effort to boost their country's human capacity in agricultural research and production. They are also very keen on partnering with ACES to support a relatively new soybean industry and hope to engage our scientists in developing region-appropriate soybean varieties," notes Suzana Palaska, associate director of the ACES Office of International Programs.
To represent the College of ACES and the Del Institute's commitment to actively develop potentially beneficial cooperative activities in education and research, the visit concluded with the signing of a Letter of Intent by College of ACES Interim Dean Germán Bollero and Del Institute of Technology Rector Ir. Togar M. Simatupang.