John W. Santas, former assistant dean of academic programs, passes away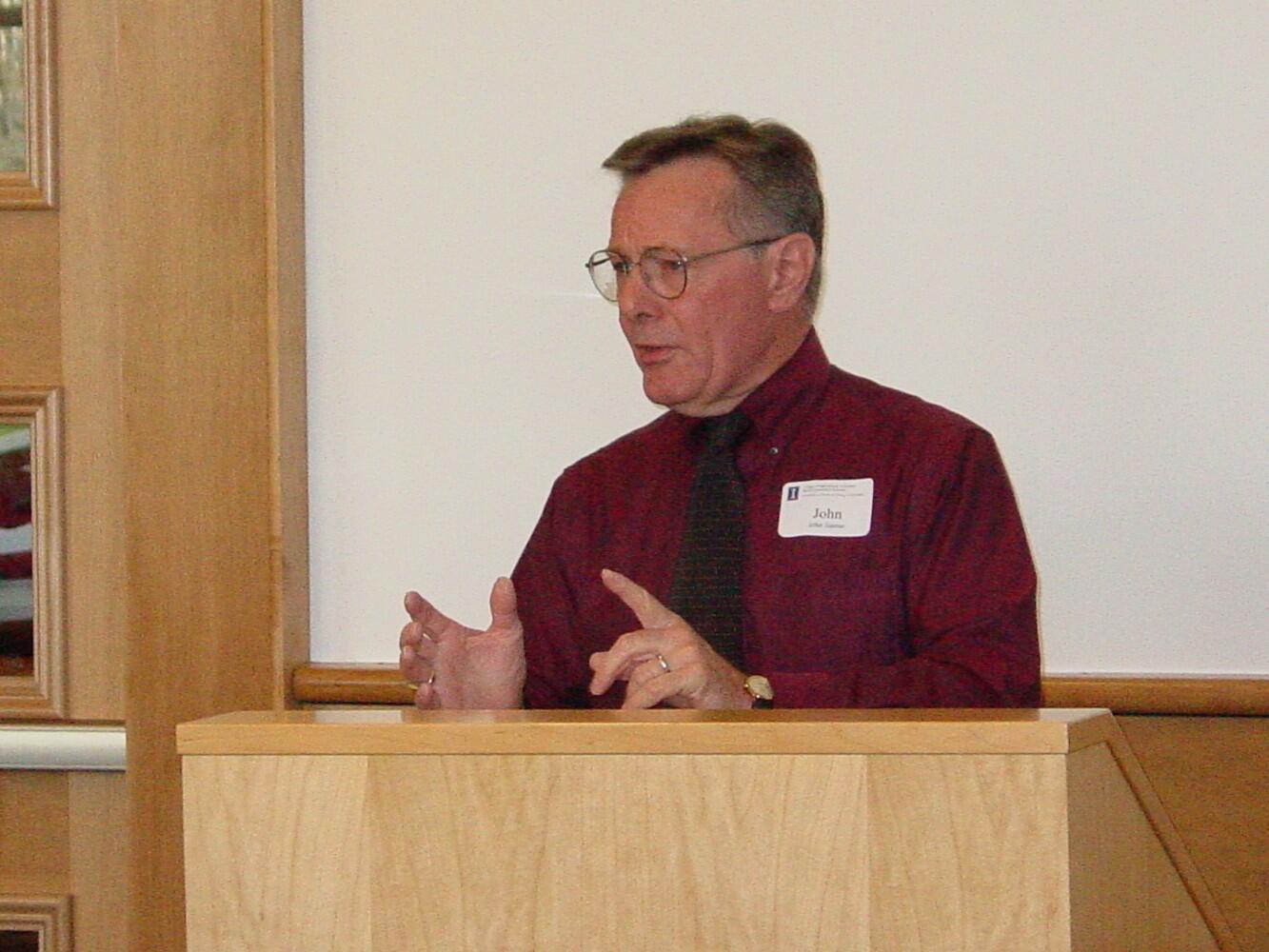 John W. Santas, former assistant dean of academic programs, passes away
John W. Santas devoted much of his career to facilitating international opportunities and study abroad programs. Santas, former assistant dean of academic programs in the College of Agricultural, Consumer and Environmental Sciences (ACES) passed away on July 23, 2020, at the age of 80.
Santas worked for 25 years at the University of Illinois, managing the training and education components of a variety of international projects and programs.
During his last six years in ACES, from 1996 to 2002, Santas established and implemented a student exchange and study abroad program in the College of ACES, while serving as assistant dean for academic programs. Large numbers of students continue to use these study abroad opportunities to add an international dimension to their undergraduate education.
"John was a very important person for international programs in ACES, and he continued to be active and supportive after his retirement," says Alex Winter-Nelson, associate dean of international programs. "He stayed involved and attended many of our seminars and events until he moved to Kalamazoo in May, and he served as a mentor and source of historical information to the Office of International Programs. He will be greatly missed."
Santas was especially passionate about his work in Pakistan and Afghanistan as part of the Human Capacity Development for the Agriculture Sector in Afghanistan project and the Afghanistan Water, Agriculture, and Technology Transfer (AWATT) consortium, which both served to improve agricultural productivity and food security in Afghanistan. 
Throughout his career, Santas was devoted to global exchange of knowledge. He was a training officer for the International Soybean Program (INTSOY) and the International Program for Agricultural Knowledge Systems (INTERPAKS). He also managed the participant training components of USAID-funded institution-building projects in Zambia, Kenya, Pakistan, Sri Lanka, Cote D'Ivoire, and Zaire.
Santas grew up on a dairy farm in Wisconsin. He held bachelor's, master's and doctorate degrees in vocational agriculture and agricultural education from University of Wisconsin. Early in his career, he worked for Wisconsin on USAID projects in Nigeria and Brazil.
The family has requested that memorials be directed to the University of Illinois Foundation for the ACES Study Abroad Fund (343561) in honor of John Santas.
Full obituary from The News Gazette.