Register now for ACES Family Academies on July 12-14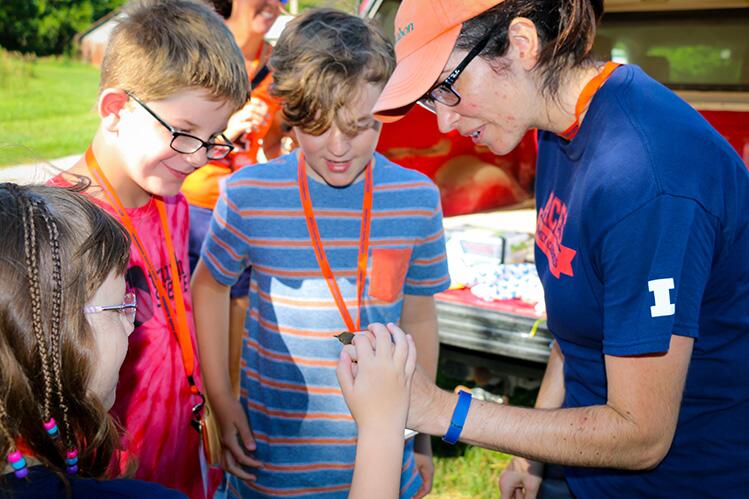 ACES Family Academies participants look at a bird.
URBANA, Ill. —  Bring your favorite kiddos (ages 8-13) to the campus of the University of Illinois Urbana-Champaign for ACES Family Academies, a two-day interactive and educational event held July 12-14, 2023, that gives families a glimpse into being part of the College of Agricultural, Consumer and Environmental Sciences (ACES). Alumni and friends of the college are invited to register by June 16 to take part. 
Attendees will learn about ACES majors, programs, and research and get to experience staying in a residence hall and eating in the Ikenberry Dining Center. The cost to attend is $200 per participant. 
Today, WCIA meteorologist and ACES alumnus Jacob Dickey spoke with ACES coordinator of alumni engagement Meghan Clodfelter, who is organizing the event, during WCIA's weekly Ag in the Classroom segment. 
"The kids learn everything that has to do with all of the majors of study within the ACES curriculum," Clodfelter said during the interview with Dickey. "We have courses dedicated towards these 8 to 13-year-olds, and they get to learn all the different things the College of ACES teaches us as college students but formulated for the 8 to 13 age range." 
ACES Family Academies is supported by the College of ACES Alumni Association and Illinois Farm Credit. 
For more details, visit the ACES Family Academies webpage.