Wastewater to energy: New treatment process can improve biorefinery sustainability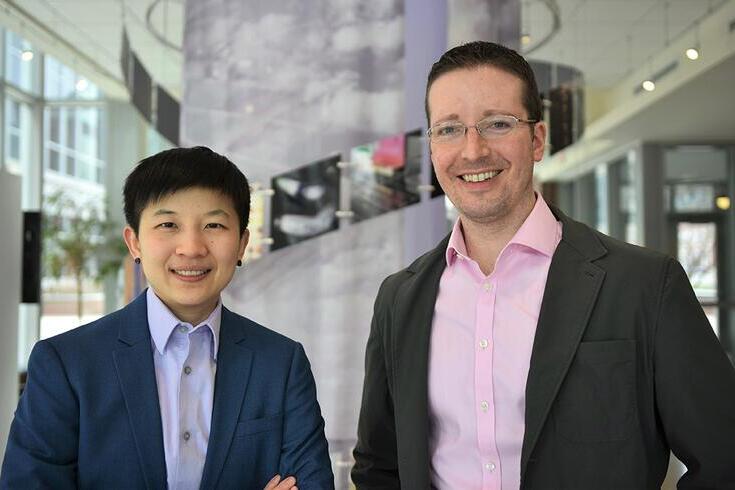 L to R: Yalin Le and Jeremy Guest, lead researchers on the project
URBANA, Ill. -- Wastewater from biorefineries that convert plants into fuel is full of organic materials that cannot be efficiently treated with conventional wastewater systems, making it costly and energy-intensive to manage.
However, those rich organic materials are an untapped source of chemical energy that can be recovered as valuable products, including biogas, a clean-burning renewable fuel.
A study by researchers at the Department of Energy's Center for Advanced Bioenergy and Bioproducts Innovation (CABBI) found that recovering resources from wastewater can substantially improve the economic and environmental sustainability of second-generation biorefineries, supporting the transition to a sustainable, plant-based biofuels and bioproducts industry. The CABBI team, including scientists from the College of Agricultural, Consumer and Environmental Sciences (ACES), designed a process that simultaneously treats wastewater and recovers biogas energy that could generate revenue for biorefineries — while lowering costs and greenhouse gas emissions (GHG) compared to conventional treatment systems.