ACE academic advisor Lauren Karplus receives Chancellor's Staff Excellence Award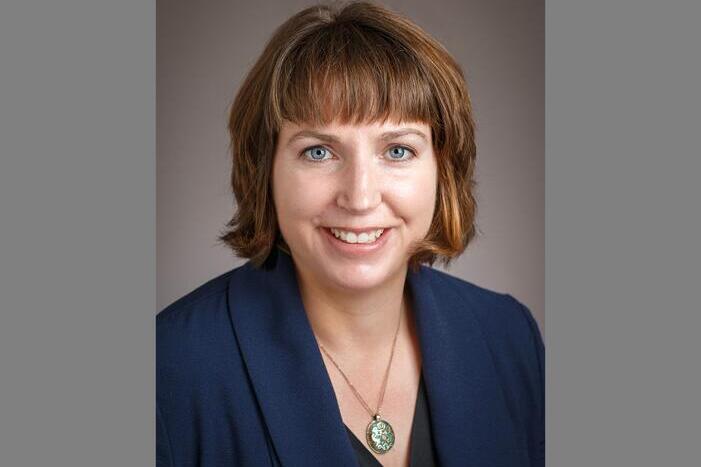 Lauren Karplus. Photo: Fred Zwicky.
CHAMPAIGN, Ill. — Lauren Karplus, experiential learning coordinator and academic advisor in the Department of Agricultural and Consumer Economics, is one of sixteen academic professionals and civil service staff members to be honored with the inaugural Chancellor's Staff Excellence Award recognizing exceptional performance at the University of Illinois Urbana-Champaign. 
Rather than seeing the COVID-19 pandemic as limiting, Karplus accepted it as an opportunity to think more creatively about how to engage students in experiential learning. She deftly created new programs to help students safely put their classroom knowledge to work in the real world, such as an in-person course examining local food security and "ACE Farm Field Days," daylong field trips to local agribusinesses.
Although her job description does not include supervisory duties, Karplus has been a leader in mentoring new staff hires within the department. Based on feedback from students in a struggling program, she worked with faculty members to revamp it. She marketed a faculty study-abroad program so well that it became a highly sought-after experience and helped create a parallel course option to make the material accessible to more students. 
Her commitment to integrating local agribusiness, speakers from diverse backgrounds and alumni into students' curriculum has ensured that the department has meaningful connections throughout the state, nation and world.
The CSEA Program combines the Chancellor's Academic Professional Excellence award and the Chancellor's Distinguished Staff Award into a unified Chancellor's staff award program. The CSEA recognizes the importance of the outstanding work of all university staff members who perform a wide range of critical functions for the university. A committee recommends finalists, who are then approved by Chancellor Robert Jones. Each awardee receives $1,500 and a commemorative award. Two staff members received awards in each of eight functional categories.
For a full list of 2023 honorees, read more from the Illinois News Bureau.