Center for Digital Agriculture leads undergrad research program on machine learning, AI practices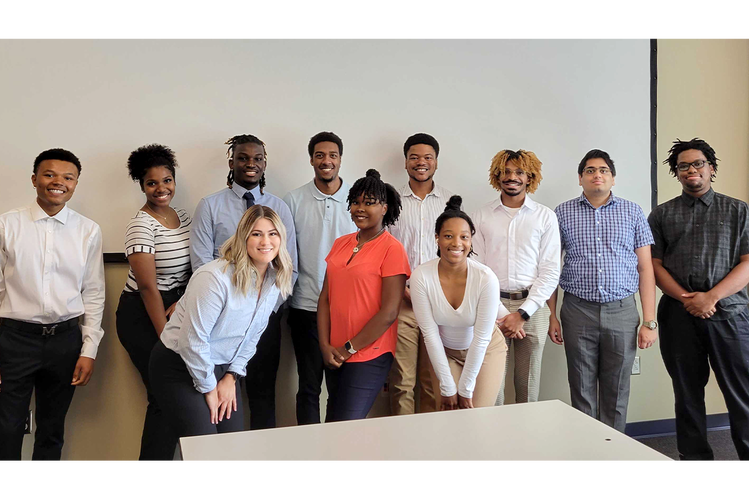 Students in the CDA REU program at the 2022 AIFARMS conference.
The Center for Digital Agriculture will lead an on-site Research Experience for Undergraduates program titled "Drivers for Machine Learning and Artificial Intelligence Practices (MAPs)."
CDA is a collaborative effort between the College of Agricultural, Consumer and Environmental Sciences, the Grainger College of Engineering and the National Center for Supercomputing Applications to help agricultural producers, researchers, and industries keep pace with the ways technology is transforming how we feed and support a growing global population.
The MAPs program will be led by principal investigator Angela Green-Miller, an associate professor in the Department of Agricultural and Biological Engineering, and co-principal investigator Olga Bolden-Tiller, professor and dean of the College of Agriculture, Environment and Nutrition Sciences at Tuskegee University. The MAPs program aims to encourage students to consider research careers focused on machine learning and artificial intelligence with applications in life sciences, including agriculture, and other industries while introducing students to a distinctive combination of skills and backgrounds from engineering, computer science and biological science. 
Read more from the National Center for Supercomputing Applications.