Head to Orr Agricultural Center July 20 for an agronomy-focused field day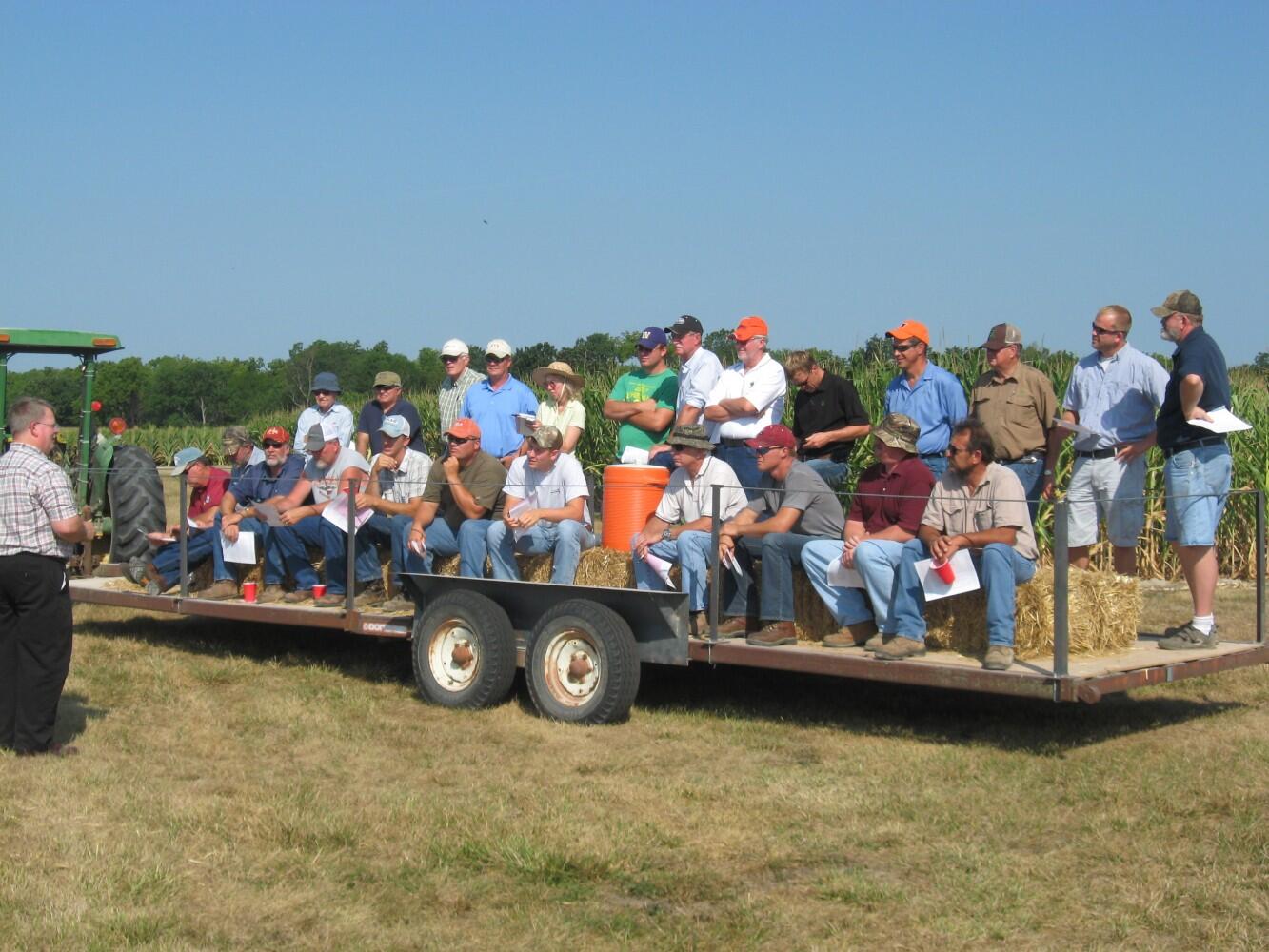 Head to Orr Agricultural Center July 20 for an agronomy-focused field day
URBANA, Ill. – As summer 2022 rolls on, so do the events of this year's University of Illinois Agronomy Days. Farmers in the know are keeping a close watch on the summer-long calendar of events providing practical, research-based information that can improve yield, input management, and sustainability on the farm.
Among the offerings is a July 20 field day at the Orr Agricultural Research and Demonstration Center. The free event features presentations by College of Agricultural, Consumer and Environmental Sciences (ACES) researchers during plot tours on the farm.
Many of the presentations will highlight soybean issues, including an introduction to the new disease red crown rot from Carl Bradley, advice from Aaron Hager on weed management in early planted soybean, and an update from Nick Seiter on soybean insect management. Emerson Nafziger will cover general issues with the 2022 corn and soybean crops, and Gary Schnitkey will provide an early look at farm returns and decisions for 2023.
"This year's field day talks are filled with relevant information for farmers in west central Illinois. Participants will hear about valuable research going on at the university and will walk away with tools to better understand crop and pest management as well as some economic outlook for the next year," says Luke Merritt, research specialist in the Department of Crop Sciences at ACES and the Orr Center.
The event runs from 9 to 11:30, with lunch following the plot tours. Attendees must RSVP by email (lukem@illinois.edu) or phone (217-236-4911). Continuing Education Units (CEUs) for Certified Crop Advisors (CCA) will be offered.
The Orr Center is located at 37804 State Hwy 104 in Baylis, approximately 4 miles northwest of Perry. Attendees should check in at the Crop Science shop a little before 9 a.m.
For more Crop Sciences and Illinois Extension farm events throughout the summer, keep checking back at the Agronomy Days calendar.