New Experience ACES Visit Days match future students' interests, passions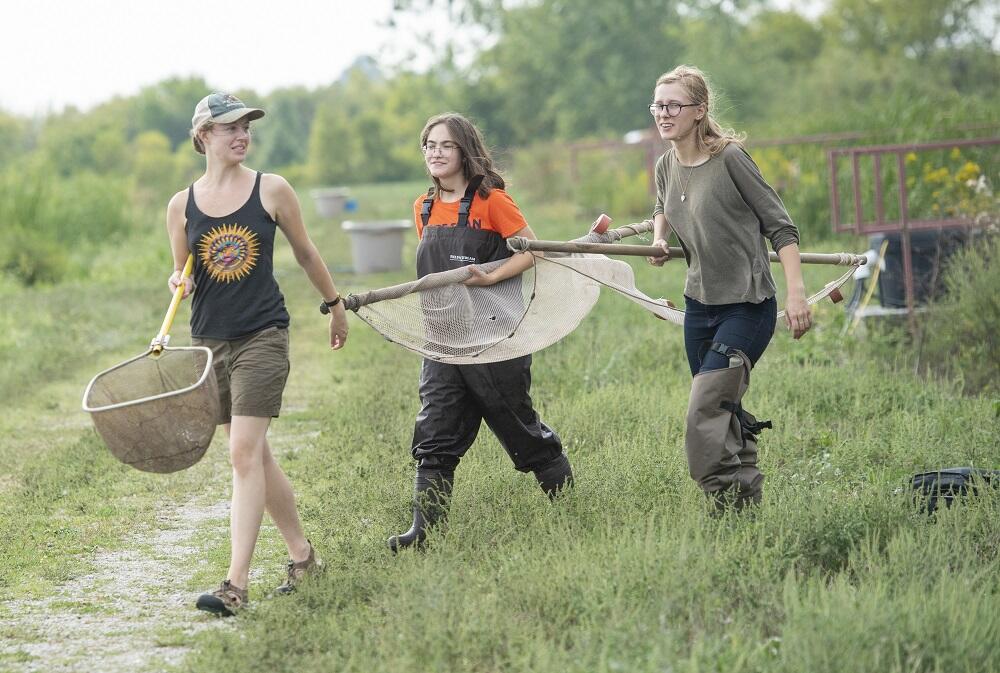 New Experience ACES Visit Days match future students' interests, passions
URBANA, Ill. – It's exciting to once again welcome high school students to the University of Illinois to explore all you can be part of after graduation.
If you care about science and the environment, you will be especially interested in a new opportunity. Experience ACES Visit Days will spotlight programs that feature a food, farming, and family foundation.
You will learn so much. And even experience some surprises.
"Our new events in late April and early May will shine our college in a different light. Young students and their families will find areas of study that fit their passion and their future," says Susan Coppess, undergraduate recruitment coordinator for the College of Agricultural, Consumer and Environmental Sciences (ACES). "Agriculture and food are key to what we do, and ACES also offers a lot more than some high school students imagine.
"So, we invite them to see for themselves. They can expect engaging demonstrations to help them envision just how much impact they could make on society and our world."
Sign up for free Experience ACES events by interest area.
Environment, Sustainability & Climate: 10 a.m. to noon April 22

Agriculture: 10 a.m. to noon April 25

Animals: 10 a.m. to noon April 29

Food, Nutrition & Health: May 2 10 a.m. to noon
"Students who join us will hear all about ACES not from just faculty and staff, but from current students, as well," Coppess says. "It's amazing to see visitors' eyes light up when they understand ACES is all about the core elements that set them up for success."
To learn more about the College of ACES, please visit aces.illinois.edu/future-students today. Also, follow ACES on Instagram, Twitter, Facebook, and LinkedIn.