New summer program offers ACES undergrads hands-on rice research in the Philippines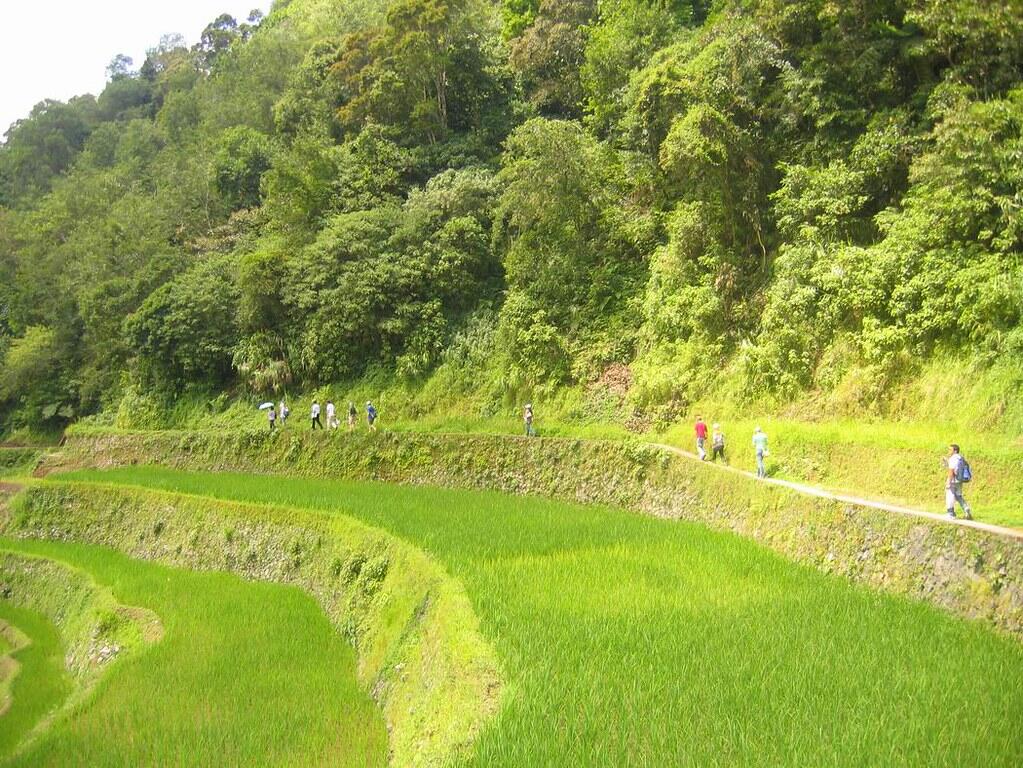 New summer program offers ACES undergrads hands-on rice research in the Philippines
A new summer program will allow College of Agricultural, Consumer and Environmental Sciences (ACES) undergraduates to spend six weeks in the Philippines conducting hands-on research in rice science at the International Rice Research Institute.
The Plant Science for Global Food Security (PSFGS) summer program is sponsored by the National Science Foundation and facilitated by Purdue and five partner institutions, including the University of Illinois.
Applications will be accepted until January 10, 2022. Apply here.
"The goal is to expose American undergraduate students to international work, specifically what's going on in the tropics, and what happens in a big, international public research center such as IRRI," says Juan Arbelaez, professor in crop sciences.
Arbelaez is a collaborator on the project, which means students from the University of Illinois can apply. The new project is similar to one he participated in as a graduate student.
"This is a great, new opportunity for undergraduates. Before, only graduate students or professionals could participate in this kind of program at IRRI, and my collaborator at Purdue and I both took advantage of that. But we want to introduce undergrads to international agriculture earlier on, to encourage them to get into this field."
A recent ACES alum, Partiban Prakash, is currently working at IRRI as a rice breeder and is ready to welcome ACES students. He worked at IRRI as a graduate student through the Lee Foundation Fellowship.
"Partiban is a perfect example of what we hope students that go through this experience end up doing. But, we hope to inspire students to have an international component in whatever they do in the future," Arbelaez says.
The six-week program is made up of two components: three weeks of hands-on research, whereby students will work with IRRI scientists and their teams to evaluate diverse rice genetic materials; and three weeks of a training course called "Rice: Research to Production" (RR2P) in which PSGFS students will interact with other RR2P participants from around the world. In that segment of the course, students will learn about the basics of rice research and production and gain an appreciation for the challenges and rewards of international collaboration. RR2P includes socio-cultural trips (e.g., to the Banaue Rice Terraces) and activities in the field, greenhouses, and lab.
This program is led by Purdue University and is recruiting students from Purdue as well as the five partner institutions: North Carolina A & T University, Florida A & M University, University of Illinois, Tuskegee University, and University of Hawaiʻi at Mānoa.
Arbelaez hopes to have strong representation from Illinois. "Successful applicants with interest in global engagement and plant science research, will get all of their major costs covered," he says.
Applicants must be U.S. citizens or U.S. permanent residents and enrolled at university during the academic year after participating in PSGFS. While the program primarily targets current sophomores and juniors (i.e., rising juniors and seniors), outstanding current freshmen will be considered. 
For more information and to apply, visit the PSGFS project page.