Richard Cooke receives Fulbright grant for rice productivity research in Sierra Leone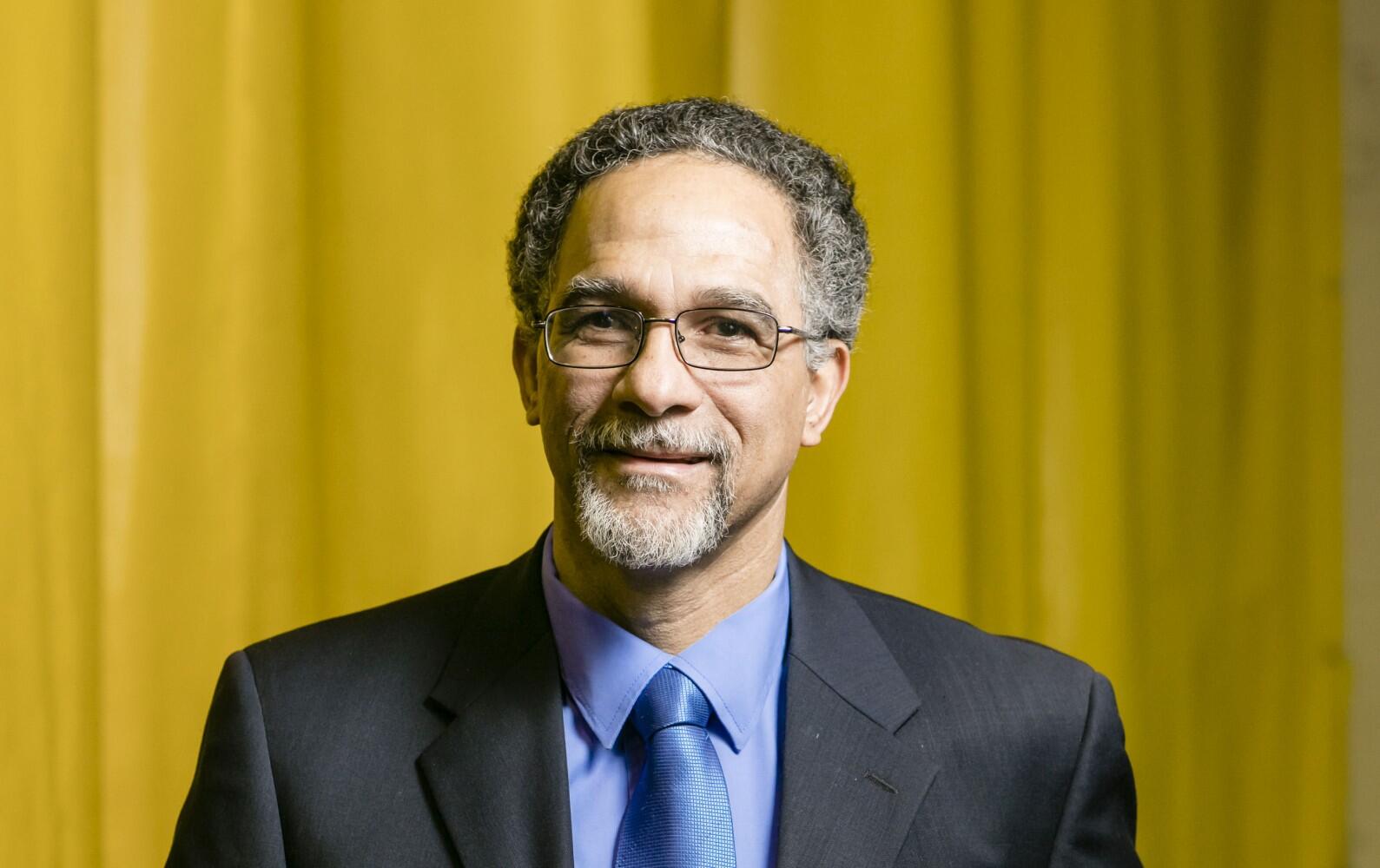 Richard Cooke receives Fulbright grant for rice productivity research in Sierra Leone
URBANA, Ill. ­­– Richard Cooke, professor of agricultural and biological engineering at the University of Illinois, has received a Fulbright U.S. Scholar Program award for the 2020-2021 academic year from the U.S. Department of State and the Fulbright Foreign Scholarship Board.
Cooke will conduct research with faculty and graduate students from several departments at Njala University in Sierra Leone. His research is an integrated approach to lowland development, focusing on increasing rice productivity by introducing efficient water management, rainfall harvesting techniques, and improved rice cultivars. He will also investigate the impact of improved agricultural practices on farmers' socio-economic conditions in the context of Sierra Leone, specifically targeting women and smallholder farmers in order to improve their living conditions and tackle gender issues.
"Dr. Cooke has established an exemplary record in research, teaching, and outreach at the University of Illinois. He is a world-renowned, highly regarded expert in drainage engineering," says Kim Kidwell, dean of the College of Agricultural, Consumer and Environmental Sciences (ACES). "Through this Fulbright program, Dr. Cooke will be able to build on past successes of his work in Sierra Leone to further improve crop productivity and food security, contribute to the improvement in socio-economic conditions, and provide better opportunities for women and smallholder farmers in Sierra Leone."
Cooke is one of over 800 U.S. citizens who will conduct research and/or teach abroad for the 2020-2021 academic year through the Fulbright U.S. Scholar Program. Fulbrighters engage in cutting-edge research and expand their professional networks, often continuing research collaborations started abroad and laying the groundwork for forging future partnerships between institutions. Upon returning to their home countries, institutions, labs, and classrooms, they share their stories and often become active supporters of international exchange, inviting foreign scholars to campus and encouraging colleagues and students to go abroad. As Fulbright Scholar alumni, their careers are enriched by joining a network of thousands of esteemed scholars, many of whom are leaders in their fields. Fulbright alumni include 60 Nobel Prize laureates, 88 Pulitzer Prize recipients, and 37 who have served as a head of state or government.
The Fulbright Program is the flagship international educational exchange program sponsored by the U.S. government and is designed to forge lasting connections between the people of the United States and the people of other countries, counter misunderstandings, and help people and nations work together toward common goals. Since its establishment in 1946, the Fulbright Program has enabled more than 390,000 dedicated and accomplished students, scholars, artists, teachers, and professionals of all backgrounds to study, teach and conduct research, exchange ideas, and find solutions to shared international concerns. The Fulbright Program is funded through an annual appropriation made by the U.S. Congress to the U.S. Department of State. Participating governments and host institutions, corporations, and foundations around the world also provide direct and indirect support to the Program, which operates in more than 160 countries worldwide.
Fulbrighters address critical global challenges in all disciplines while building relationships, knowledge, and leadership in support of the long-term interests of the United States.  Fulbright alumni have achieved distinction in many fields, including 60 who have been awarded the Nobel Prize, 86 who have received Pulitzer Prizes, and 37 who have served as a head of state or government.
In the United States, the Institute of International Education supports the implementation of the Fulbright U.S. Student Program on behalf of the U.S. Department of State, including conducting an annual competition for the scholarships.