U of I wheat, barley field day set for May 21 at Riggs Beer Company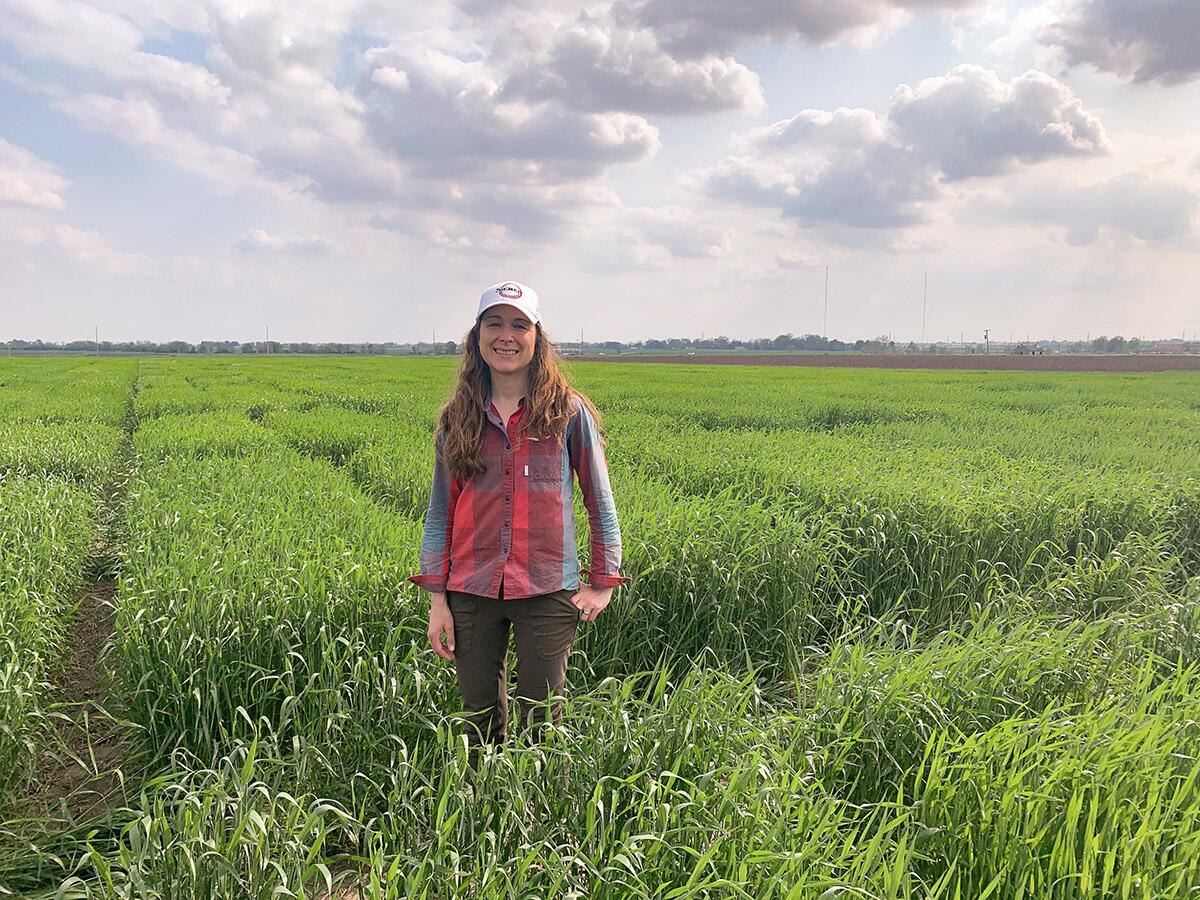 U of I wheat, barley field day set for May 21 at Riggs Beer Company
URBANA, Ill. – Riggs Beer Company and the Small Grains Improvement Program at the University of Illinois are teaming up from 3 to 5 p.m. on May 21 for their first Field Festival. The event, which organizers hope to host annually at Riggs, welcomes current and curious wheat and barley growers, maltsters, home brewers, and members of the public to tour test plots and learn more about the crops that give beer its distinctive flavor.
"The number of barley growers in Illinois is very small, and wheat acreage pales in comparison to corn and soybean," says Jessica Rutkoski, assistant professor in the Department of Crop Sciences at Illinois and co-host of the event. "Part of the goal is to gauge local and regional interest in these crops and to help spread the word about their potential to enhance sustainability and income."
Riggs uses University of Illinois-bred wheat and corn in many of their beers, but their primary barley source was developed at Virginia Tech. The small grains breeder at Virginia Tech, Nicholas Santantonio, will be on hand at the Field Festival to explain the process and answer questions.
"I've been very happy with the performance of our University of Illinois wheat and corn varieties," says Matt Riggs, Riggs Beer Company co-owner and alumnus of the College of Agricultural, Consumer and Environmental Sciences at Illinois. "It's exciting that the university's small grains breeders are now setting their sights on improving beer's most important grain, barley."
In anticipation of the event, Rutkoski planted demonstration plots of wheat and barley from public breeding programs across the nation, including Illinois, Minnesota, Missouri, Ohio, Oregon, and Virginia.
"I want people to understand there are multiple publicly supported programs working hard to develop varieties. Many of these varieties were specifically bred for this region. I hope during this event we can all take time to enjoy the final products and recognize that these crops hold great potential," Rutkoski says.
Attendees to the free event can sample each varietal with a "hot steep" malt tasting. Riggs beers will also be available for purchase, and food trucks will offer special small grains-inspired dinner menus.
"This 'Field Festival' is meant to be an informal and fun way to collaborate with others who share a passion for small grains," Riggs says.
Rutkoski says when farmers add small grains like wheat or barley to corn-soy rotations, they help maintain soil health and water quality. In many parts of the state, small grains can also help improve farm income and income stability.
"Barley matures early, about two weeks ahead of winter wheat. So it opens up the opportunity for double cropping with soybean in parts of Illinois where this would not be possible after wheat," she says. "And these small grains contribute to more sustainable systems. They cover the ground during the winter, preventing erosion and nutrient runoff. They also play an important role in integrated crop-livestock systems"
Riggs Beer Company is located at 1901 S. High Cross Road in Urbana. Pre-registration to the free, family-friendly event is not required.
Rutkoski will host additional outreach events throughout the season, including a small-grains field day on the Urbana campus's South Farms. Registration for that event and information about others can be found on the Small Grains Improvement website.