Construction starting on new Feed Technology Center at Illinois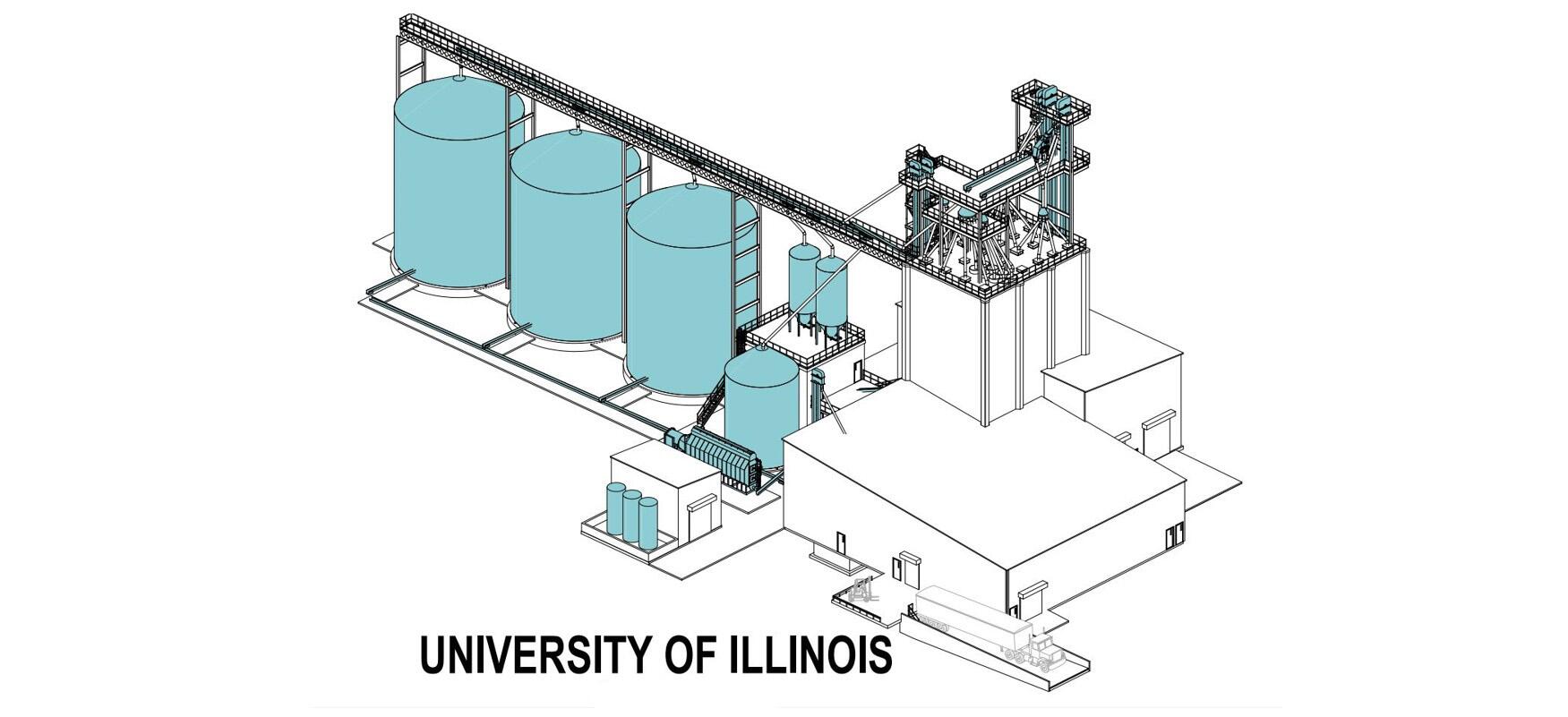 Construction starting on new Feed Technology Center at Illinois
URBANA, Ill. – Construction is set to begin Monday, June 3, on a new, state-of-the-art Feed Technology Center south of the University of Illinois campus, signaling a new era of animal nutrition innovation. The highly anticipated new facility will be built by ASI Industrial, based in Billings, Montana.
"The Feed Technology Center, part of the College of Agricultural, Consumer and Environmental Sciences at Illinois, will accelerate advancements and expand horizons in technology and scientific discovery in feed ingredient utilization, new processing technologies, and improved efficiency of food production," says Rodney Johnson, head of the Department of Animal Sciences at U of I. "We're very excited to get this project underway."
Construction is expected to wrap up by September, 2020, at which time full-scale operations will begin. The new building complex, with its high-throughput storage, processing, mixing, extruding, bagging, and delivery systems, will deliver 8,000 tons of specialized small-batch research diets per year.
Dozens of Illinois animal nutrition scientists and hundreds of undergraduate and graduate students will take advantage of the facility's capabilities to design and test healthy, efficient diets for livestock and companion animals. The research enterprise will rely on and strengthen relationships with industry partners, including state and regional grain and livestock producers, as well as feed companies.
Within the Feed Technology Center, Illinois students will safely gain hands-on experience with the latest feed technologies, positioning them as strong contenders for leadership positions within the industry. New undergraduate and graduate courses are set to expand the curriculum in animal nutrition and feed technology, including the possibility of a new undergraduate concentration in the future.
The long-awaited project is kicking off thanks to a unique funding model, similar to a lease-to-own arrangement. The College of ACES has invested $6 million, and is inviting private partners to donate cash and in-kind contributions toward the $20 million facility. Alltech, Inc. and the Illinois Farm Bureau have already committed to the project.
"The Feed Technology Center is a game-changing asset that will elevate our ability to conduct innovative research while training the next generation of experts in feed science and animal nutrition," says Kim Kidwell, dean of the College of ACES. "This facility, along with increased capacity in precision animal management, will advance our capabilities to perform industry-relevant research designed to support food production while ensuring animal wellbeing."
The facility will be located near the poultry farm on South Race Street, part of the ACES Legacy Corridor. To stay up-to-date on construction progress, follow ACES on Facebook, Twitter, and Instagram, and bookmark the Feed Technology Center's web page, https://go.illinois.edu/FTC_web.