New companion animal certificate draws pet professionals, enthusiasts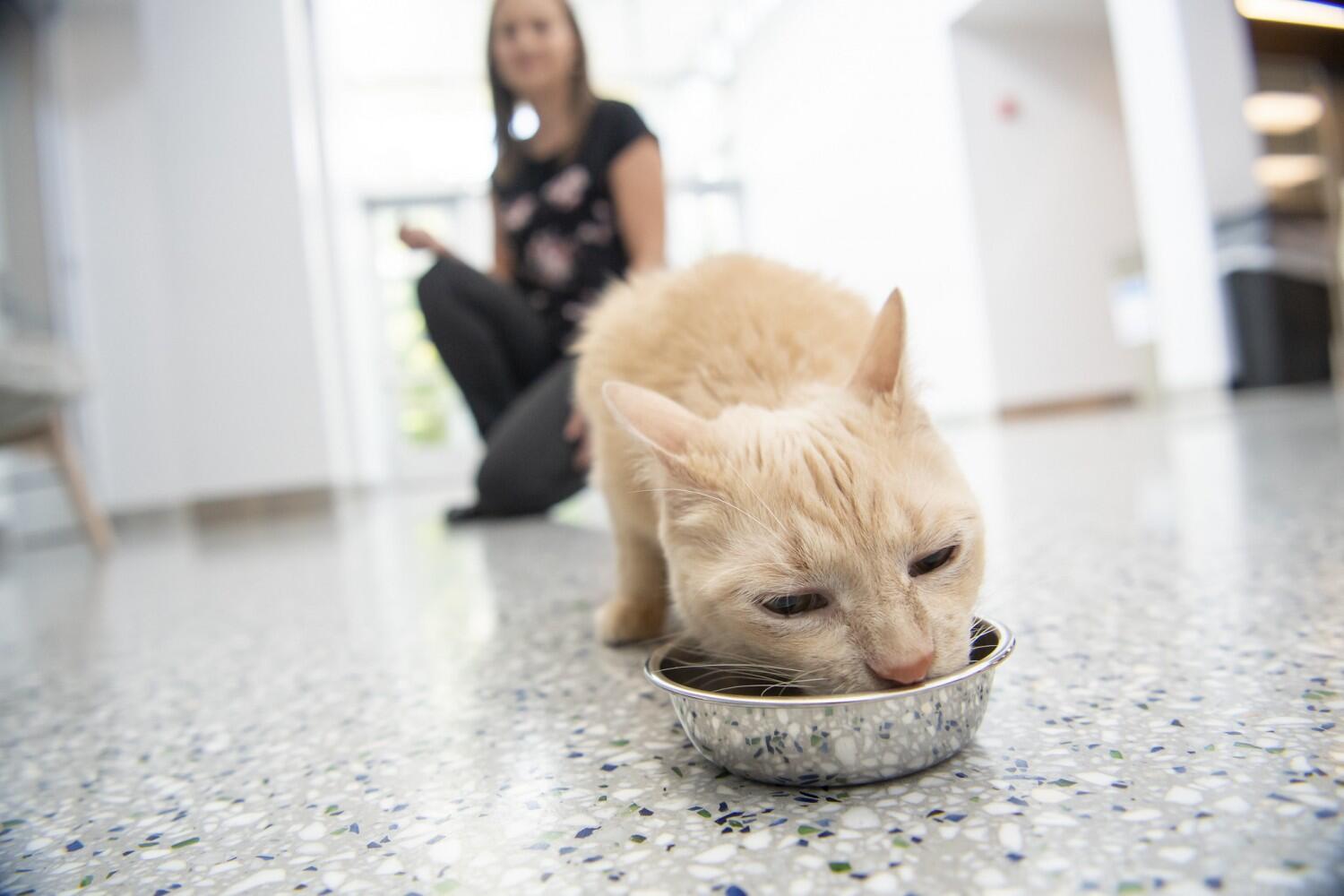 New companion animal certificate draws pet professionals, enthusiasts
URBANA, Ill. – When Lizzy Geary began contemplating graduate programs for companion animal nutrition, she knew she needed an edge. As an undergraduate in the Department of Animal Sciences at the University of Illinois, she heard of a new certificate program that would set her apart from the rest.
Fast forward to spring of 2020: Geary and classmate Kelly Sieja became the first two students to complete the new Companion Animal Nutrition (CAN) certificate at Illinois. Now, at the end of the program's first year, 30 more students have completed the specialized training, and are poised to enter veterinary school, graduate school, or otherwise advance in their careers.
"I would highly recommend this program to others. All the classes were quite engaging. I was able to learn a lot about the pet food industry, nutrition requirements, common trends, processing methods, and much more," Geary says. "Having a CAN certificate takes me one step closer to my goal of a career in companion animal nutrition research."
The online non-degree program is open to anyone with a bachelor's degree and is designed for industry professionals, veterinarians, animal scientists, and pet breeders seeking to further their career in veterinary medicine or the pet food industry. Ordinary pet lovers, you're welcome too. Learn more and enroll today.
Sieja and Geary got what they wanted out of the program. Both are now pursuing master's degrees in companion animal nutrition in the College of Agricultural, Consumer and Environmental Sciences (ACES) at Illinois.
"The CAN certificate gave me the background knowledge I will need to enter the pet food industry," Sieja says. "While I was still taking courses in the CAN program, I was able to apply the knowledge I learned in the classroom directly into a summer internship."
Program coordinator and professor Kelly Swanson says the program fills a void in the industry.
"Despite the status of pets in the household and strong market growth, a lack of trained professionals in the companion animal nutrition field exists," he says.
The three-semester program consists of four course options, three of which are required for the certificate. Students accrue continuing education (CE) credits upon completion of each course.
Companion Animal Nutrition

Pet Food and Feed Manufacturing

Advanced Companion Animal Nutrition

Pet Food Formulation, Regulations, and Market Trends
Swanson says certificate-holders will expand their knowledge in pet nutrition, make valuable connections with leading researchers and industry professionals around the globe, and enhance their stature in the industry. "This certificate program extends knowledge and expertise to anyone interested in pet nutrition around the world," he adds.
The program is one of several non-traditional professional educational opportunities from the College of ACES and the Department of Animal Sciences, including a one-year non-thesis master's degree.
"The Department of Animal Sciences at Illinois is uniquely positioned to offer this certificate, as it was the first in the U.S. to establish a program in companion animal nutrition and has maintained an active research and teaching program in the area since 1973," says Rodney Johnson, department head and professor. "Faculty in the certificate program are not only active researchers and instructors, they provide ongoing leadership to professional societies and serve on several advisory boards within the pet food industry."
To learn more and enroll in the next class, visit go.illinois.edu/icancertificate.