Smith, NRES student, named 2021 Lincoln Academy Student Laureate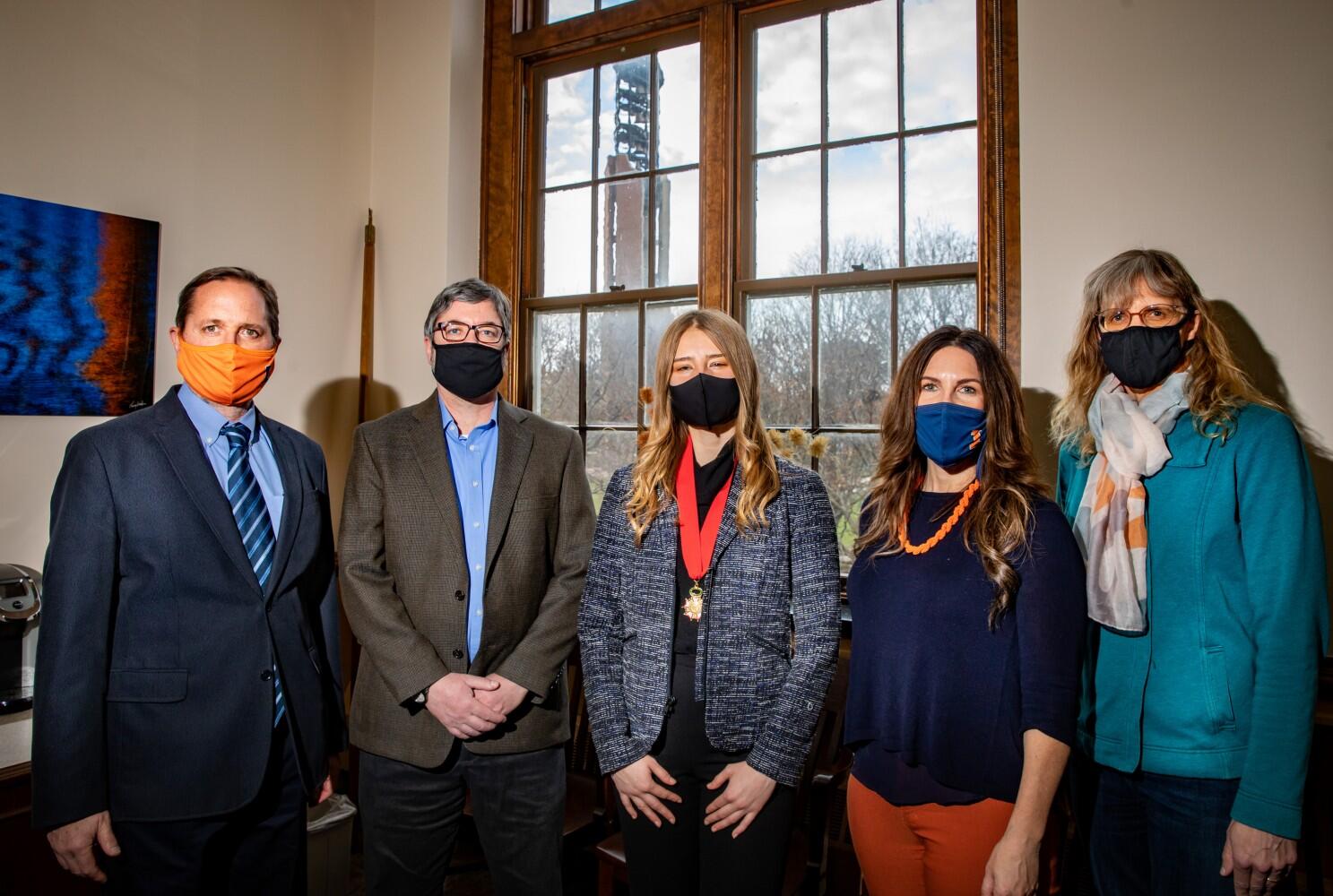 Smith, NRES student, named 2021 Lincoln Academy Student Laureate
URBANA, Ill. – Alexa Smith, a senior in the Department of Natural Resources and Environmental Sciences in the College of Agricultural, Consumer and Environmental Sciences at University of Illinois Urbana-Champaign, has been awarded the 2021 Lincoln Academy Student Laureate award.
Each fall, an outstanding senior from each of the four-year degree-granting institutions of higher learning in Illinois is awarded the Abraham Lincoln Civic Engagement Award. They become Student Laureate of The Lincoln Academy of Illinois. In the spirit of Lincoln, Student Laureates are honored for their leadership and service in the pursuit of the betterment of humanity and for overall excellence in curricular and extracurricular activities.
Smith has a minor in environmental economics and law. She is also part of the Sustainability, Energy, and Environment Fellows Program.
Smith is the author of "An Economic Eclipse: Shifting Toward a Sustainable Future by Eliminating Waste," a book about the circular economy and zero waste movement. Learn more about Smith's book here, and listen in as she discusses her work and being named a student laureate on a recent episode of the #askACES podcast.