Soybean Innovation Lab event unveils new $1M USAID initiative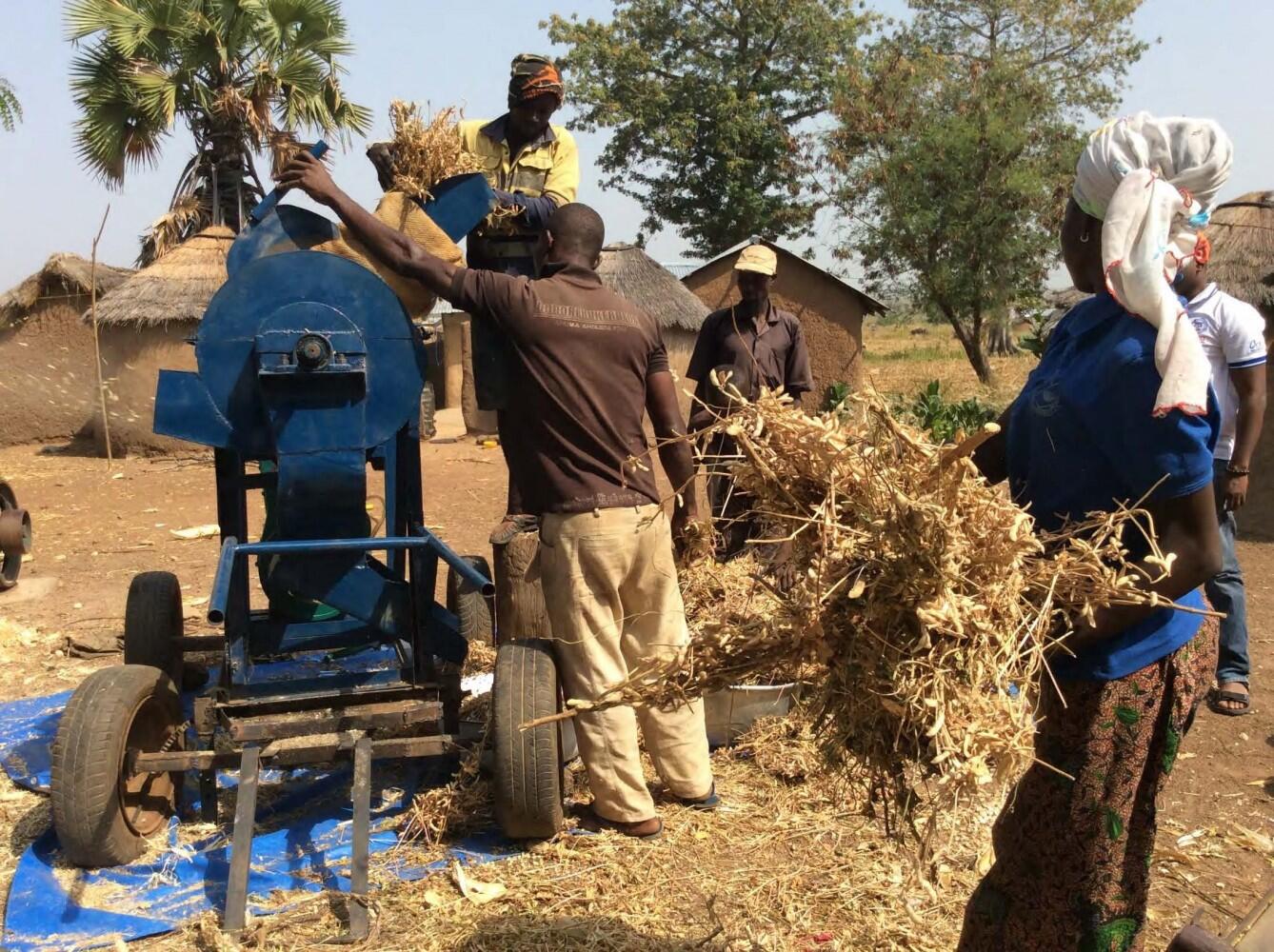 Soybean Innovation Lab event unveils new $1M USAID initiative
URBANA, Ill. – The Soybean Innovation Lab (SIL) at the University of Illinois has been selected by United States Agency for International Development (USAID) to lead a new $1 million project — Innovation to Impact (i2i), as part of Feed the Future, the U.S. Government's global hunger and food security initiative.
USAID chose SIL to lead the i2i project based on its success in scaling and commercializing development technologies, successfully bringing several innovations from ideation to impact in Sub-Saharan Africa. The i2i program will develop a toolkit to guide other Feed the Future innovation managers on a pathway toward sustained uptake, scale, and commercialization of their technologies. SIL has engaged a team of innovators from Michigan State University, University of Florida, Kansas State, and the University of Georgia to serve as co-creators of the i2i toolkit.
"This federal investment to the Soybean Innovation Lab will help researchers at University of Illinois continue to make scientific breakthroughs to help develop sustainable technologies that address global hunger and food security," U.S. Senator Tammy Duckworth (D-IL) says. "Research labs and programs like this play an important role in driving economic growth and job creation across our state, and I will keep advocating for the investments they deserve."
The University of Illinois hosted a virtual event on Thursday, Sept. 17 to announce this new initiative. Speakers included i2i Principal Investigator and SIL Director Peter Goldsmith, College of Agricultural, Consumer and Environmental Sciences (ACES) Dean Kim Kidwell, University of Illinois Chancellor Robert Jones, and Division Chief for Research, USAID Bureau of Food Security Nora Lapitan, as well as U.S. Rep. Rodney Davis, U.S. Rep. Darin LaHood, and State Sen. Scott Bennett.
"The University of Illinois' Soybean Innovation Lab does great work promoting food security and addressing hunger across the globe," says Rep. Davis. "The USAID grant for the Lab will help them further their important work and equip farmers with the tools and resources they need to increase yields. That's why I'm proud to be a strong supporter of this program and continued agriculture research in Congress. I look forward to working with colleagues on both sides of the aisle on this important issue."
Adds Rep. LaHood, "I was proud to join Congressman Rodney Davis and the University of Illinois' Soybean Innovation Lab to announce that SIL has received a $1 million award from USAID. SIL is leading the way in innovative research and technology for successful soybean development and utilization. This funding will play a key role in helping to reduce poverty and malnutrition in the developing world."
A recording of the live event is available online. 
About Soybean Innovation Lab
The Feed the Future Soybean Innovation Lab (SIL) works to improve food security and nutrition around the world. SIL is a team of technical soybean experts that provide evidence-based innovations, tools, and technologies across the value chain to enable sustainable livelihoods through profitable soybean production and utilization across Sub-Saharan Africa.