ACES researchers named on international 'Highly Cited' list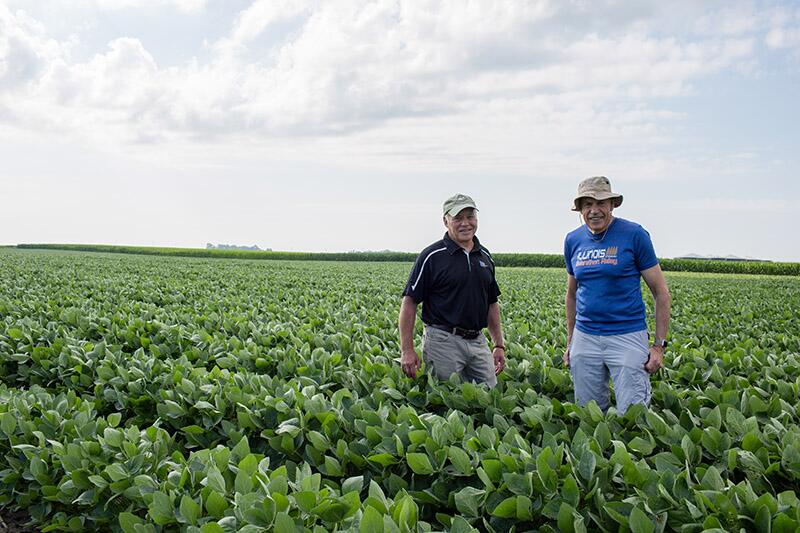 ACES researchers named on international 'Highly Cited' list
URBANA, Ill. —  Two ACES researchers are amongst 6,600 researchers around the world recognized by Clarivate as Highly Cited Researchers. The highly anticipated annual list helps define the "who's who" of influential researchers based on data and analysis performed by experts and data scientists at the Institute for Scientific Information at Clarivate.
Both researchers are affiliated with the Department of Crop Sciences and the Realizing Increased Photosynthetic Efficiency (RIPE) project. RIPE focuses on engineering crops to be more productive by improving photosynthesis, the natural process all plants use to convert sunlight into energy, and ultimately yield. The RIPE project is supported by the Bill & Melinda Gates Foundation, Foundation for Food and Agriculture Research, and U.K. Foreign, Commonwealth & Development Office. 
This year, RIPE's Director Stephen Long and Deputy Director Donald Ort were named Highly Cited Researchers. This means they have been identified as global researchers who have demonstrated significant influence – reflected through their publication of multiple papers ranked in the top 1% by citations over the past decade.
Long is the Stanley O. Ikenberry Chair of Crop Sciences and Plant Biology. He uses computational and bioengineering approaches to improve photosynthetic efficiency and works to address the effects of climate change on crop yields. He was elected a Fellow of the Royal Society of London in 2013 and a member of the National Academy of Sciences in 2019. He has been recognized as a highly cited researcher every year since 2005. He is also an affiliate of the Carl R. Woese Institute for Genomic Biology (IGB) at the U. of I.
Ort is the Robert Emerson Professor of Plant Biology and Crop Sciences at Illinois. His research focuses on improving photosynthesis and addresses crop responses to global change factors, including increases in atmospheric carbon dioxide and temperature. He leads the Genomic Ecology of Global Change theme at the IGB, is the director of research and development for the Center for Advanced Bioenergy & Bioproducts Innovation (CABBI), and was elected to the National Academy of Sciences in 2017. He has made the list every year since 2016.